Support for Jim Clark and Family
This past Mother's Day, Jim fell in his home and hit his head.  Immediately his family noticed swelling in his eye.  They called an ambulance and rushed Jim to the hospital where they learned he had a brain hemorrhage which was quickly becoming a threat to his cognitive abilities, and to his life.  
Jim underwent an initial brain surgery.  The doctors gave him time to rest and recover.  His family and friends rallied around to support him and pray.  Another brain surgery was performed in the hopes that some of Jim's basic abilities and personality would return, however the prognosis remains uncertain.
Jim has always been the rock for his family.  His eyes would light up when he would talk about his children James Jr., Jacqueline, and his two high school aged daughters, Chelsea and Christina.  Jim has a calm and cool disposition.  He always finds the beauty in the little things in life, and he has instilled the importance of that attitude in his children and everyone around him.  As you can imagine, his family is struggling to come to the realization that life has changed in an instant; the rock in their family, the man they've depended on will be side-lined for the unforeseeable future.  
Natalie, Jim's wife, has been left to take care of the household, the kids, the finances, and she has been at Jim's bedside every day to advocate for him and push him to fight.  Because it is so important for her to be there emotionally for her kids and also to provide the constant stimulation and encouragement that Jim so needs during this crucial time, Natalie has had to cut her work hours to almost none. With Jim unable to work and Natalie fighting for their family, they have been left with no income. The tasks are overwhelming, the household and medical bills are mounting, and they need our help.
Jim will have to re-learn all of the most basic functions of life.  Although he had made some progress early on,  his doctors have indicated, as with any brain injury, that it is difficult at this time to give a long-term prognosis.   On 6/25/17, Jim was transferred to the Rehabilitation Institute of Chicago's Shirley Ryan AbilityLab where he will be going through an intense and extensive course of therapy and rehabilitation.  
Jim has a long road ahead and we will give updates on his progress periodically.  In the meantime, any financial support would be much appreciated.   The funds will be used in the short term to cover basic expenses for the household and the kids.  In the long term, the medical bills and loss of income will be very difficult to overcome. Our hope is that the Clark family gains strength and encouragement in knowing that their friends and family are there to help!
Natalie and her family want to thank everyone for all of the support. Together we can get Jim through this!!!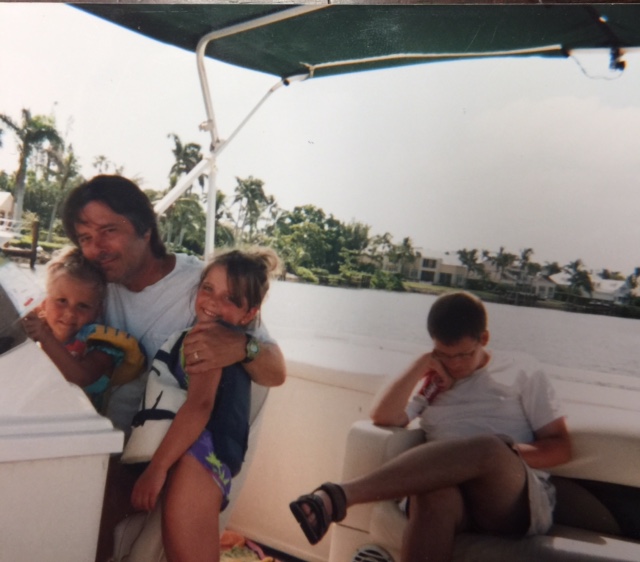 Organizer and beneficiary