Rescue Kitten Glenwood's Surgery
*EDIT: WE HAVE REACHED OUR GOAL AND NOBODY ELSE NEEDS TO DONATE, PLEASE EVERYONE READ UPDATES AS WELL, SINCERELY, THANK YOU EVERYONE FROM THE BOTTOM OF MY HEART.

Today I rescued a kitten out of the middle of an intersection on Glenwood ave in front of the mall in Raleigh as cars and trucks were flying by right over top of him without stopping. He was very scared at first but soon warmed up to me real quick and began purring and showing his thanks. I picked up basic necessities from Petsmart to get him through the night and planned to take him to the vet tomorrow to get him checked out and make sure he was healthy and then decide what we were going to do with him. He was behaving like a normal kitten and being talkative and playful all day and I decided to call him Glenwood hence the busy intersection I rescued him from.

He then ate a little food and shortly after threw it all up along with a ton of insects and bugs that I'm assuming he was eating in the wild to stay alive. He seemed fine afterwards and was purring and nestled up sleeping on my chest. I then went to move him a bit later and realized he was starting to become unresponsive. His breathing had slowed and he began to have seizures and his body temperature was dropping.

I immediately rushed him to the 24hr Animal Emergency Hospital & Urgent at 409 vick ave in Raleigh on Glenwood ave. They immediately put him on iv's and said his blood glucose levels were very low. They ran an X-Ray on him and noticed right away an abnormality in his stomach. (see picture below) It appears to be some foreign object he ate at some point prior to rescuing him. They determined it had to be operated on immediately before it moved to his small intestines and became even worse.




I'm not in the position financially to take care of the bill and wasn't expecting this at all to happen and don't know what else to do but the only other option would be to put him down and I could't do that to this sweet baby boy. I know my animal loving friends would help out in a time like this to save him.

The emergency vet understood our situation and gave me a few financial alternatives and options so we could get this taken care of immediately considering he would only have a few more hours to live. The surgery went well but they are going to be monitoring him and keeping him for support care before he's fully cleared.

But now I really need the help of my fellow animal loving friends to help cover these unforseen medical expenses of this rescue kitten's second chance at life. He is stable now but I can't afford any more of the care. So please anything helps but we have to reach our goal.

I'm begging from the bottom of my heart please help  out so I can get Glenwood fully taken care of! Share this with your friends, family and anyone you know. All donations and prayers are greatly and sincerely appreciated! This is urgent so please help and please share!!

Thank you so much!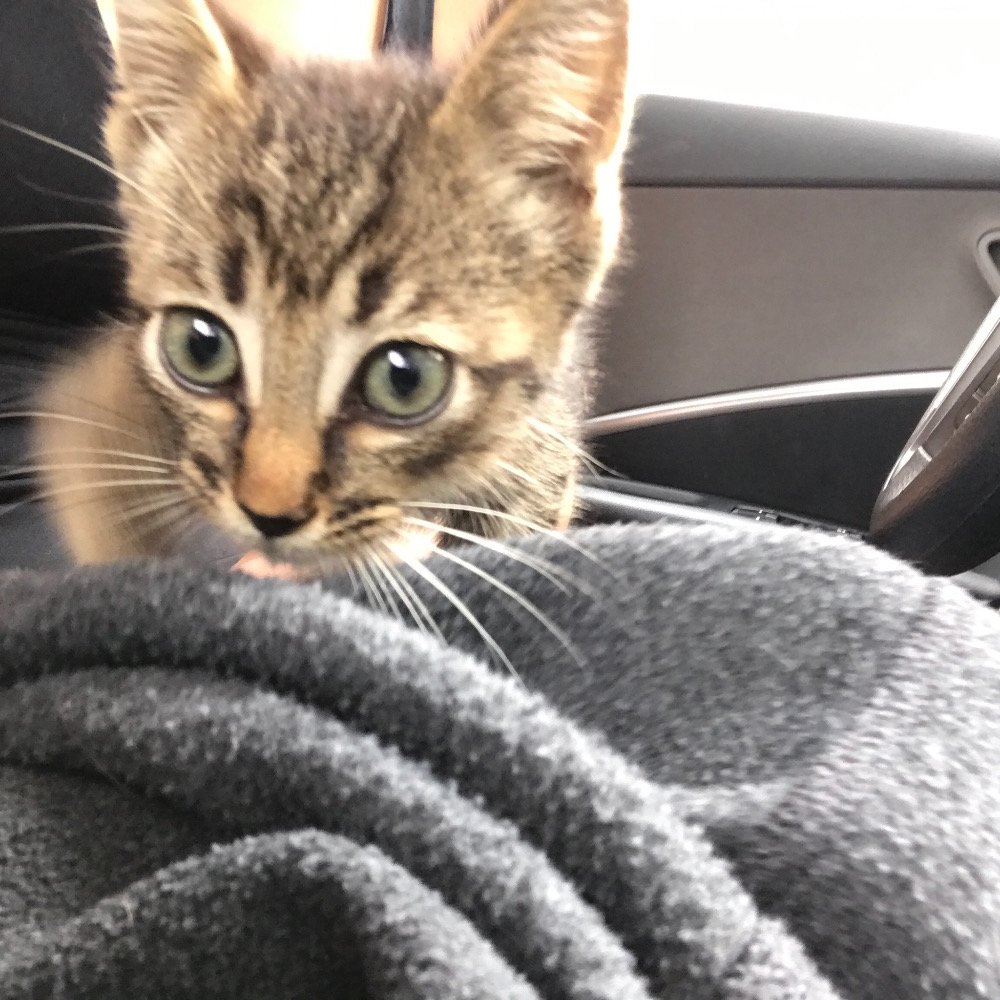 Organizer