Refugee Is Not My Name, Documentary
REFUGEE IS
NOT
MY NAME
The refugee crisis is the largest recorded human migratory event since WWII...
In the past decade, millions of families have fled their homes in search of peace, freedom and an auspicious future.
After escaping violence in their home countries, they face a treacherous journey to Europe and are often met with opposition, negative media attention and a lack of resources in their host countries.
As media coverage has declined, and the story of the modern refugee has been twisted and warped. There are still millions of human beings living in fear and uncertainty but continuing to persevere and survive. 
In response to this crisis a by-product was created. In March of 2017, eight women made it their mission to tell a
new
story. 
During our film crew's three week journey throughout Greece, we followed both refugees and volunteers as they shared their stories of pain, determination and faith.
We heard harrowing stories of people crossing the deadly 4 mile stretch between Turkey and Greece, on their journey of escaping violence and war. We heard stories of families living in camps finding ways to bring normalcy to their children's lives, volunteers who had their faith in humanity tested and restored, and met with organizations that have found ingenious ways to address the most difficult problems facing refugees living in Europe.
It happened organically that
our team consisted entirely of women
, and that during our time on the ground, we were met by an army of female volunteers and refugees working together to serve their communities. The film explores an underlying theme of the incredibly strong women on both sides of the crisis, a point of view that hasn't been given a lot of light.
We will give audiences a look at the present situation in Athens, Lesvos and Thessaloniki and how each location's response to the influx of refugees varies from city-wide effects to local community levels. We take a look at all the incredible hard work being done on the ground, from selfless volunteers across the world, and the ways they are working to foster healthier futures for refugees.
We aim to spark conversations and ideas addressing how any viewer of this film, old or young, man or woman, stateside or across the pond can use their skills and passions to bring solutions to the refugee crisis.
We hope to highlight what makes us the same, forging a connection between refugees and the global community and to ultimately cast a light on those who are frequently disregarded or forgotten.
W H A T  M A K E S  U S  D I F F E R E N T
The refugee story is not new. Refugees have existed on almost every continent, since the dawn of civilization. The story has been covered in many ways, through many mediums, but in this moment, the world is lacking a critical piece to the existing refugee narrative.
Many people are familiar with stories of refugees fleeing violence, running through the night, piling into boats and embarking on the open sea to pursue a better life in Europe, but very little is known about what follows. Its pretty easy to assume that refugees are being taken care of. That there are systems in place to provide for them. Our team of eight women embarked on this journey to find out.
What we found is that refugees are still very much fighting for their survival. They are struggling to find meaning in their transient lives and to root themselves in their new countries.
This new normal is not headline news, but is the creation of a new global community.
This new normal is... refugee women stepping outside of their typical roles to become breadwinners, decision makers, and advocates for their families.
This new normal is volunteers working to restore confidence and dignity to parents who haven't been able to provide for their children...
This new normal is European natives putting aside their bias to lend a hand to their Syrian, Iraqi, Pakistani, Eritrean, Nigerian, and Afghan neighbors...
This is the story that is currently unfolding in the social fabric of Greece and beyond. Our team seeks to bring this story to the forefronts of American culture, so we can better learn from our peers and apply these concepts to our daily life.
W H Y  W E   N E E D  Y O U R  H E L P 
After completing the film, and entering the film into film festivals around the world, we are pleased to announce that 'Refugee Is Not My Name' has won awards and gained recognition at prestigious festivals around the country.  Our hope is to carry on this momentum and to be able to spread the message of RINMN through the continuation of film festivals, as well as though educational screenings. 
This film could not have been made without the incredible people of Greece who were willing to share their stories with us. We owe so much of this film to the individuals in Greece who continue to work tirelessly for refugees, as they help them navigate the tumultuous world of displacement in Europe, and aim to set them up for a positive future. Therefore, we are pledging to donate a percentage of all proceed to the NGO's featured in the film.  
This story is too important to keep to ourselves and we cannot wait to share what we have learned with the world. We hope that you join our cause, become an advocate for ending the refugee crisis and become an ambassador of this film.
All donations made to this campaign will go directly to continued festivals and educational screenings of  'Refugee Is Not My Name,' so that we can continue to raise awareness of the massive crisis at hand, as well as so NGO's on the ground in Europe, working directly with refugees.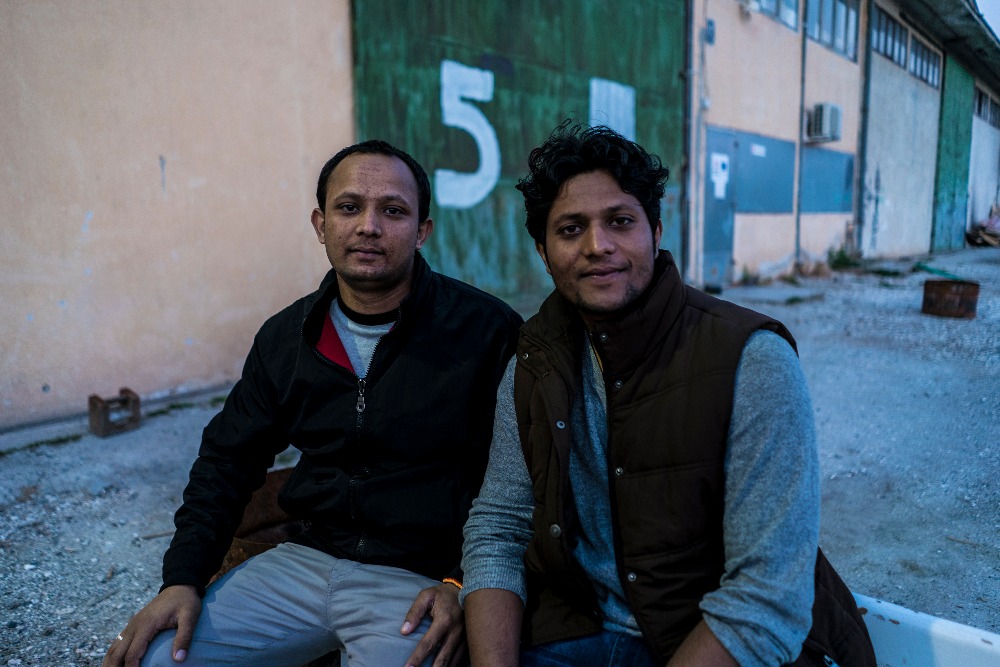 JOIN OUR TEAM

You have the ability to play a key role in advocating the pressing issue of the refugee crisis. The individuals in the film represent masses of displaced souls who have been disregarded and trivialized by the mass media. We hope that with the continued spread of the message of this film that we may bring a change in perception, action and commitment to refugees around Europe.  Our efforts to screen these inspiring stories cannot take effect unless we have your support. 
PARTNERS/SPONSORING ORGANIZATIONS
The EKO Project
The Hope Project
Armando Aid
The Worldwide Tribe
Humans 4 Humanity
If you can not make a donation at this time, please help by sharing our story on social media  (Facebook, Twitter, Instagram, LinkedIn, etc) or by word of mouth!
Website:
refugeeisnotmynamefilm.com
Thank you for your partnership and support!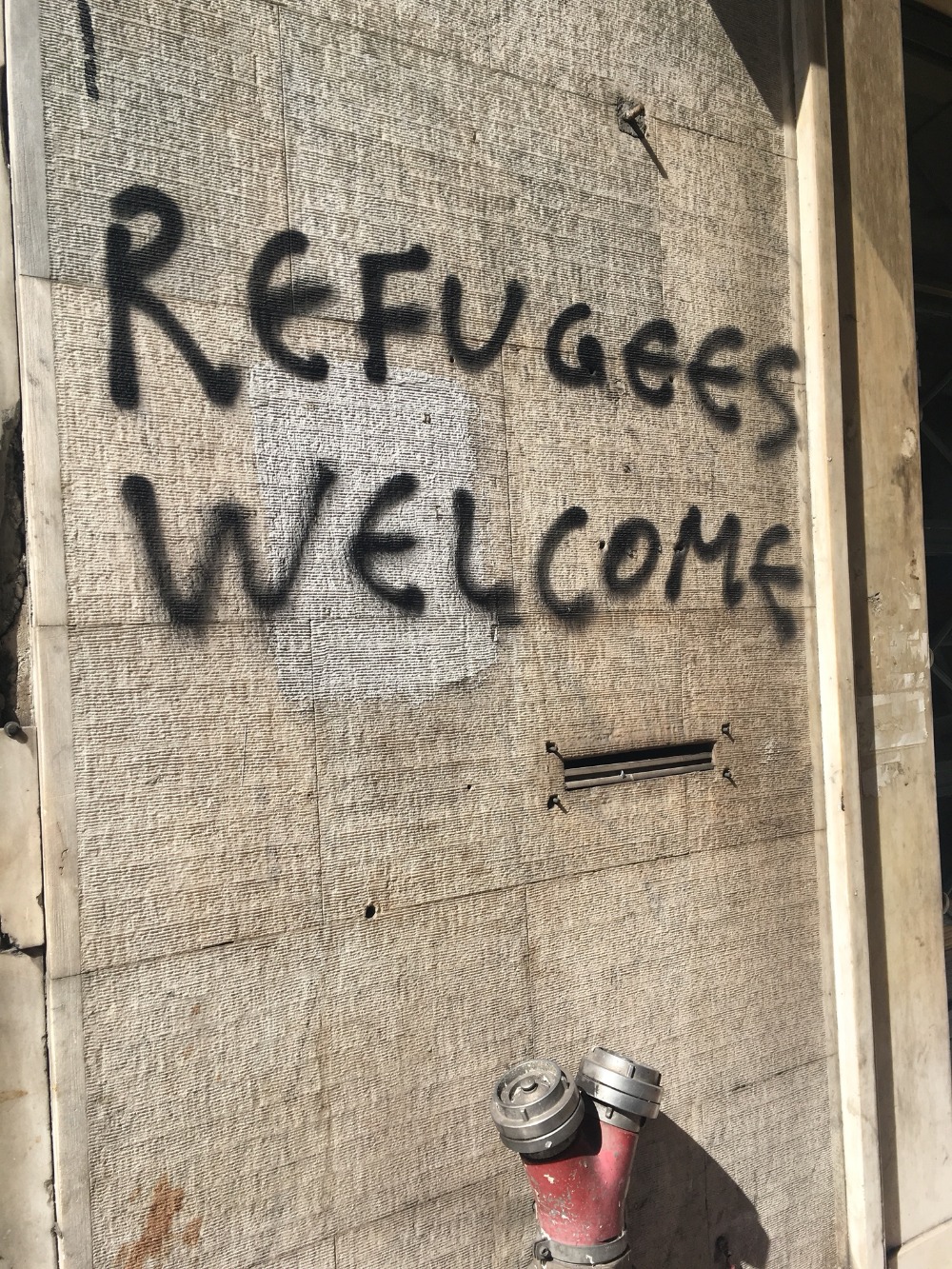 MEET  O U R  FILMMAKERS 
We are filmmakers, artists, entrepreneurs, human rights advocates, producers, musicians, writers, students, healthcare consultants, composers, climate change leaders, engineers, community leaders, journalists and so much more. Each of us made a decision to go to Greece, to visit and help people who didn't look like us, didn't speak our language, didn't practice the same faith, but we all went for one binding reason. Because we cared, and because it matters.
But even more so, we are the ones to make it happen, to share a story and a perspective never been seen before, because more than anything, we care. We have been there, we have met these people. We have learned their names, shared meals with them and listened to their stories. Their strife became our inspiration, and we won't stop until we've done right by them and ensured that their stories are told.
Rose Massett
(Director/Executive
Producer / Writer / Director of Photography) is a graduate of New York University's Tisch School of the Arts, where she earned a degree in Film and Television production, with an emphasis on producing and ​entertainment business. She has worked with several non-profits including Operation Smile. In 2010, she traveled to India to volunteer on a medical mission, where her passion to create films that inspire social change was born. She was a member of Operation Smile's Executive Leadership Council, and a host of their International Student Leadership Conference. Driven by her passion to tell important stories, and her desire to inspire social change through art, Rose continues her love of film and television through writing, producing and directing in Los Angeles.
Megan Towle
(Executive Producer / Writer /
Director of Photography)  graduated from the College of Saint Benedict with a degree is Global Business Leadership, a minor in communications, and a focus in Entrepreneurship. During her time at Saint Ben's, Megan was a member of Extending the Link - a student run documentary team with a mission to use documentary film as a vehicle for social change. In 2014, the team traveled to Thailand and Myanmar to film the stories of Karen refugees living along the border in refugee camps. This introduced Megan to the stories of refugees and connected her to the refugee community both at home and abroad. Megan became director of the team her senior year, and furthered her passion for igniting change through film. Megan currently works at UnitedHealth Group in Minneapolis as a healthcare consultant.
Rebecca Banks
(Executive Producer /Director of Photography/ Script & Post Supervisor / Marketing and PR Director) studied film production and arts administration with an emphasis in Public Affairs at Indiana University of Bloomington. She presently works as an independent filmmaker in Los Angeles, CA. As a student Banks worked to promote film making within the Indiana region and is striving to change tax incentives for local filmmakers. Banks's work is a medley of varying artistic interests. She has developed public affairs and marketing campaigns for the Smithsonian's National Museum of American History. As well as assisted in the development and release of the award winning film, The Good Catholic; as well as acclaimed AMC television series Breaking Bad and pre-series Better Call Saul in assistant directing. Banks is currently aiming to work on several documentary and narrative films addressing issues in human rights, deaf culture and the LBGTQ community.
Hayley Bosworth
(Associate Producer- Research Team) is an undergraduate student at University of San Francisco, majoring in Peace and Justice Studies. As a high school student participating in the International Baccalaureate Diploma Programme, her Community Action Service assignment led her into an internship with a local non-profit March to the Top. Immediately she began investing herself into their newest project, New Hope Orphanage in Meru, Kenya, which houses 115 HIV-positive children who have been abandoned for inability to afford treatment or orphaned after their HIV positive parents passed away. This became Hayley's biggest passion moving forward and into college. While interning in the International Republican Institute's Middle East and North African Division in Washington DC, the devastation of Ramadan inspired her take action in whatever form possible. 
Callie Chamberlain
(Associate Producer) is committed to advancing social justice and entrepreneurship after witnessing the extreme disparities in our health and education systems. She has spent time in corporate, not-for-profit, community, philanthropic, and government organizations. Most recently, Callie has led the development of innovation frameworks and the build out of data-driven business intelligence across Optum's Innovation Research & Development organization. Drawing upon her background in health disparities and social justice, she consults for the Robert Wood Johnson Foundation and supports the development of community-based giving strategies with the F.R. Bigelow Foundation. Callie is a co-founder of New-Leaders Council Twin Cities, a cross-sector leadership and development program connecting progressive leaders with a goal to make Minneapolis-St. Paul more equitable. As co-founder, she contributes to the Make It MSP initiative focused on supporting and retaining leaders of color in the region. She is a 2014 National Urban Fellow and a World Economic Forum Global Shaper. In her free time she organizes political t-shirt pop-up shops, reads, cooks, dreams, and spends time with her loved ones.
Megan Majd
(Producer, Global Human Relations Director, Founder of R.R.P.) studied human rights and environmental policy at UC Berkeley. As a student she ran advocacy campaigns, was elected to student government, and worked to reform the universities sexual assault policies. In the past two years, Megan has received the John Gardner Public Service Fellowship, the Generation Jobless Employment Innovation Grant, and the Davis Projects for Peace. She founded a marketing agency for social enterprises and nonprofits called Outlaww that she runs in San Francisco full-time. Megan is currently building a mobile application that will allow refugees to work on their smartphones, for more information, see
www.harmoniapp.com
Penka Kouneva
(Composer) is known across Hollywood as an exceptionally talented composer and an artist of uncommon passion. Her credits include the games Prince of Persia and Transformers (with themes by Steve Jablonsky - the Transformers composer, for whom she has worked since 2004). She has scored on her own a dozen indie features: the breakout films for Chloe Moretz and Josh Duhamel; Devil's Whisper distributed by Sony Pictures and currently, the SciFi drama feature Encounter starring Luke Hemsworth from Westworld. She has also scored TV, games and The Mummy VR experience at the IMAX VR theaters around the world. Recently Penka composed for the American Astronauts. The $30M NASA exhibit at the Kennedy Space Center Heroes and Legends  features her score for 3D films and installations. She is a Universal Music-released composer (The Woman Astronaut orchestral album). In addition to her career as a composer, she has also orchestrated for Hans Zimmer, Neal Acree (Blizzard Entertainment), and on some of the biggest films and games (Matrix, Transformers, Pirates 3, Elysium, Enders Game, Ninja Turtles, Gears of War, Sims).  
Yassamin Ansari
(Associate Producer) is a graduate student at the University of Cambridge studying international relations and politics. Previously, she served as the Director of the Climate Action 2016 multi-stakeholder summit and as a member of the climate team that advised the UN Secretary-General and helped to deliver the historic Paris Agreement. As an undergraduate student at Stanford, Yassamin interned for Congresswoman Nancy Pelosi, led a global advocacy and fundraising campaign for Syria Deeply, and graduated with honors in international security studies. She is also the founder of the Ansari Fellowship Program, and works as a strategy coordinator for Mission 2020— a climate action initiative under the leadership of former UN climate chief Christiana Figueres.
All photos courtesy of Rose Massett, Rebecca Banks & Megan Towle.