Cancer & MS Fighting for life!
Updated 12/22/16
If you are not able to support financially, please share this post to all your contacts - Thank you!!
Pat and Gary are in
desparate need
of finances to help pay for past and current medical bills, food, rent, gas money and basic neccessities. 
Pat and Gary are dear friends of mine who live in Redding Calilfornia. They have both gone through major health and financial burdens mostly in the last  1+years.
It started with Pat 12 years ago when she was forced to stop working as a nurse by her employer because she  has Meneire's disease (an inner ear issue). Her Audiologist still thinks it's a curable issue and will not sign off for disability leaving Pat with very few options!  In August of this year (2016) Pat was diagnosed with an agressive invasive breast cancer and has had to go through surgery and is currently going through chemo. She will have radiation treatments soon, but needs transfusions as well.  
Next, Gary who is diagnosed with Multiple Schlerosis had a life threatening flare up last year that left him unable to work. He had to fight for some form of insurance, which he finally got later this year and does not cover much. The medicine & treatments he needed at that time were not covered and they went through all of their savings to fight for his life.  They are currently still trying to get disability for him.  As they were getting back on track, Pat was diagnosed with breast cancer. 
As of end of Nov. / Beg. of Dec. (2016) Gary had another flare up that forced them to UCSF, MRI's  and emergency daily IV infusions to slow the progress.  He is in a lot of pain and has limited use of his left leg.   
I am creating this page in the hope and prayer that others can help them through this very difficult season they are in.   
Pat and Gary got married 3 years ago - they are so in love!  Both have come from Missionary backgrounds and love to spread the love of God to whoever they can.  Their lives are one of sacrifice and love and they are always grateful to whatever they have! Even when sick, they will not turn you down to help out in whatever capacity they can!  
Below are some posts from facebook.  As I get more details,  I will update them!  
Thank you & many blessings to all who can help!!
Shaunna Cornell
From Pat today (11/7/16):
"It's so awesome...I do want to go into the severity of Gary's MS relapse & the inability to obtain medicine, May 2015, without any insurance or financial aide for his disability condition from the government, thereby forcing us to use all our 401 savings at the time. I fought for him to legally get some aid and that took all my strength and time last year. He still lives in chronic spasticity pain and weakened gait but finally has guaranteed medical insurance. The month after we were awarded help for him, I was diagnosed with Breast Cancer and I still have his old hospital and medicine bills to pay on that were not covered. But we're both being told to rest and heal by the doctors and re-evaluate our conditions next fall."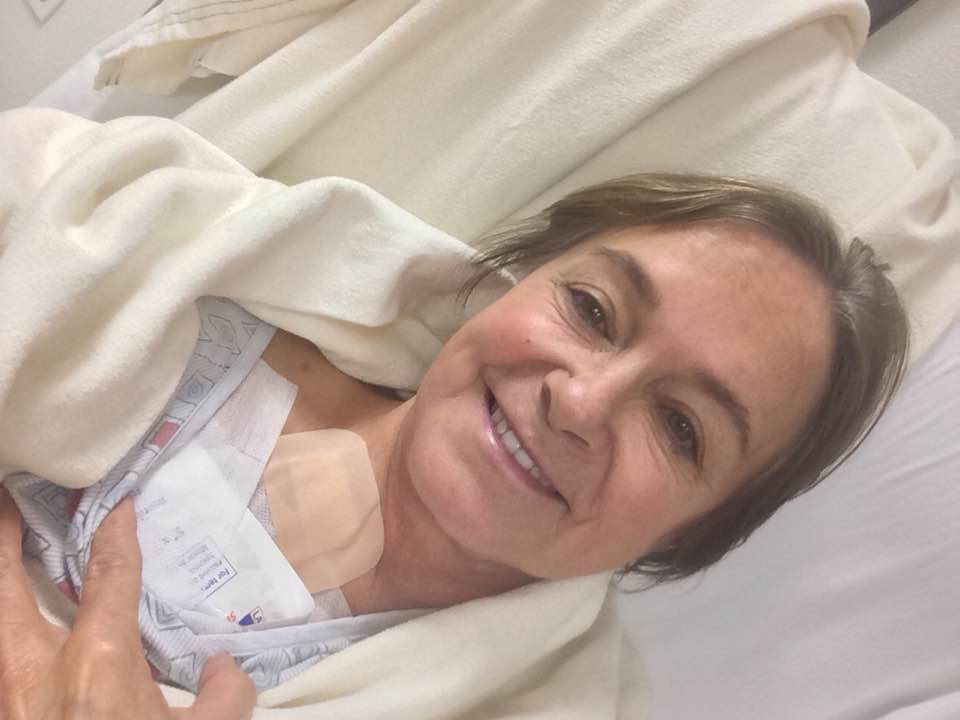 October 4, 2016
Successful Portal placed today ....just want to sleep...no cartwheels today...wanna be ready for Open Heavens Conference & BSSM reunion- let's pray those miraculous encounters in!!!
October 16, 2016 
We may be off & on with FB posts due to treatments starting tomorrow. Thank you all for your prayers for strength, in spite of his M.S. & the chemo infusions fighting the cancer!!! Your prayers are wonderful and we feel all your love and support!!!
October 12, 2016
I begin 6 months of chemo this Monday followed by 35 treatments of radiation-Gary & I have expectations of seeing even greater Glory of Daddy God in spite of all these attacks & we ask for your prayers! Blessings!!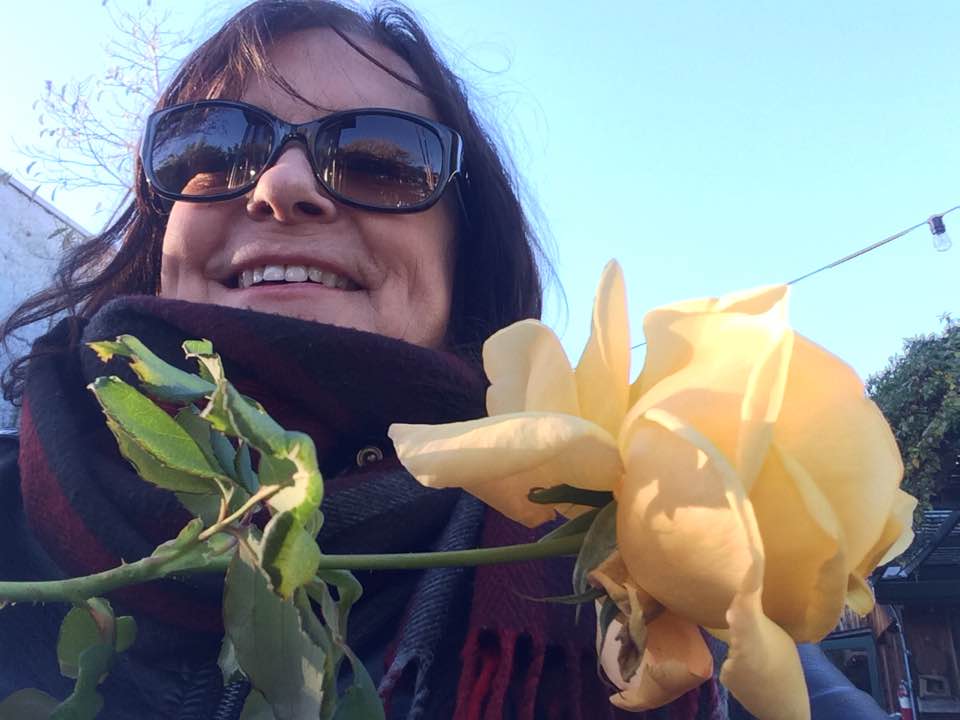 September 26, 2016
An anonymous letter came to me today. It contained the story named "Footprints". Whomever did this is either an extremely prophetic discerning follower of Daddy G-D ...or it was sent by an Angel. I am suffering severely from something called "cancer fatigue"...I had always been a triple AAA Energizer bunny my entire life ,but currently I'm almost too tired to pick up a dish to wash or talk on a phone...I decided to post a photo of myself feeling in the BLISS of the Glory of G-D a few months back before the cancer hit...  I FEEL EVERYONE'S PRAYERS ~ miracles are coming!!!!!! Thank you, keep up your prayers!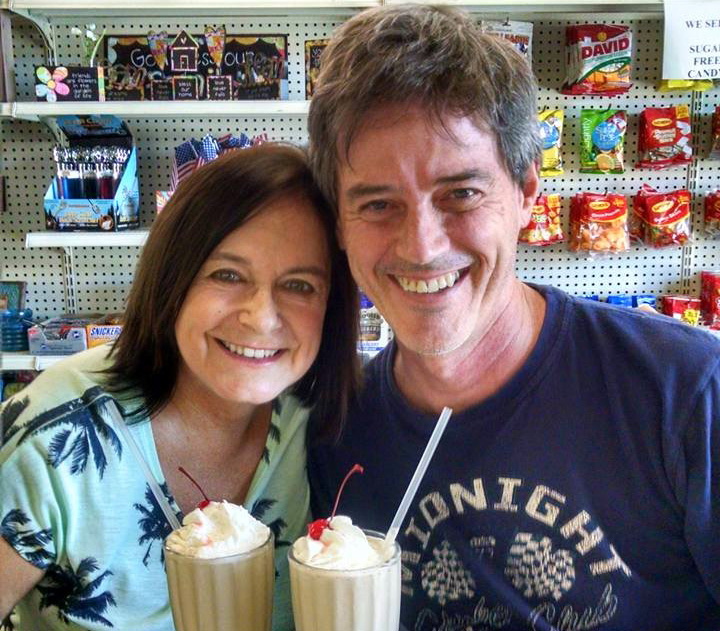 June 21st, 2016
A year ago we were taking pictures here in the little town of Los Banos, having chocolate malts in this tiny drugstore~less then a month after intense pain & physical, financial, emotional attacks due to M.S. relapse....the miracles Father God has done for us since that intense season in our lives is amazing! We have so very much to be grateful!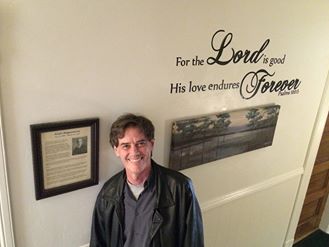 May 9, 2016  (Gary MS)
After a good UCSF MED CTR appt. today~ we were gifted this refreshment in HOME OF PEACE of Oakland (founded by Carrie Judd Montgomery & husband, George, in 1893, as a healing home! My husband, Gary, grew up in a missionary family in Spain & their belongings were sent over in barrels across in ships through this ministry home. Today, there are many missionaries who stay here on furlough & anyone can stay for refreshment & a new healing touch from Daddy God! It's so beautiful with the Presence of God here & the heritage is tangible!!!

Organizer and beneficiary
#1 fundraising platform

People have raised more money on GoFundMe than anywhere else. Learn more

GoFundMe Guarantee

In the rare case that something isn't right, we will refund your donation. Learn more

Expert advice, 24/7

Contact us with your questions and we'll answer, day or night. Learn more