Help us save more homeless pets


Paw Prints in the Sand began in 2013 with the mission to rescue, rehabilitate, and rehome abused, abandoned, stray and neglected pets. We rescue the pets that no one else will - severe medical, abuse and behavioral cases, pregnant pets and their litters, and senior pets.
Since then, we have rescued over 200 homeless pets, provided them with medical care, training and found  loving forever homes.
However, due to the large amount of medical, behavioral, and special needs pets that we rescue and the costs associated with providing the utmost care and training, we are unable to continue to rescue those who need us most!
We hate to say no to an abused animal that we know we could help if only we had the funds to do so. Paw Prints in the Sand is initiating a fundraising campaign to ensure that we can continue the work about which we are so passionate and that finances don't negatively affect the lives of those we want to save.
Every single dollar we raise goes directly to animals in need, like Claudius who is pictured above. He was found starving in the streets of L.A., scared and emaciated. Funds will also help Cassia who needs training and chemotherapy for mammary cancer; Hector, a special needs senior with a neurological condition; and spaying and neutering of 11 puppies and 6 kittens.
It will also go to pets like Chantz who was rescued from a hoarding situation, paralyzed and severely neglected. Sadly, we couldn't step up for Chantz due to lack of funds. We hope your support will allow us to never have to say no to pets like him again!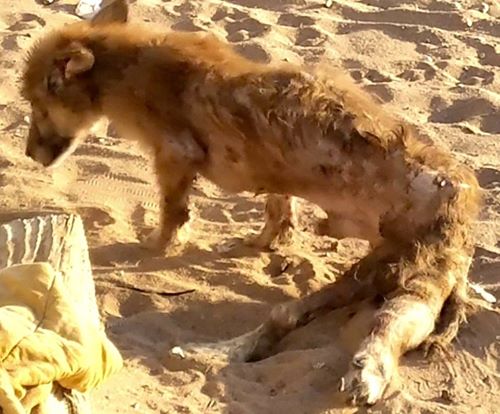 Your support will also help us rescue more like Loretta who was abused, overbred and dumped in a high kill shelter to die!
 All donations are tax deductible and go directly to Paw Prints in the Sand Animal Rescue, a 501(c)(3) charity. Paw Prints in the Sand is a 100% volunteer and foster-based organization.
Please donate today so we can help those that cannot help themselves. We sincerely thank you for your support.
Organizer
Kelly Reeves 
Organizer
Newport Beach, CA