Leading the way to cure T1 Diabetes
Her decision to dedicate her body to research and fight this horrible disease has increased the odds in favor of a real cure for Type 1 Diabetes (T1D) for all children.  Now it will take a village to help us through it.   I called it a 'Life Assurance Plan' when I decided to store her stem cells when she was born.   Today it may very well be a cure for those that suffer from Type 1 Diabetes.  
We have no idea how much this will actually cost but were advised to shoot for $100,000 for fundraising. If you see the numbers vary it is me being embarassed about having to ask but now the Diabetes Institute needs more funding as well so anything that we raise over our request will go to them direct.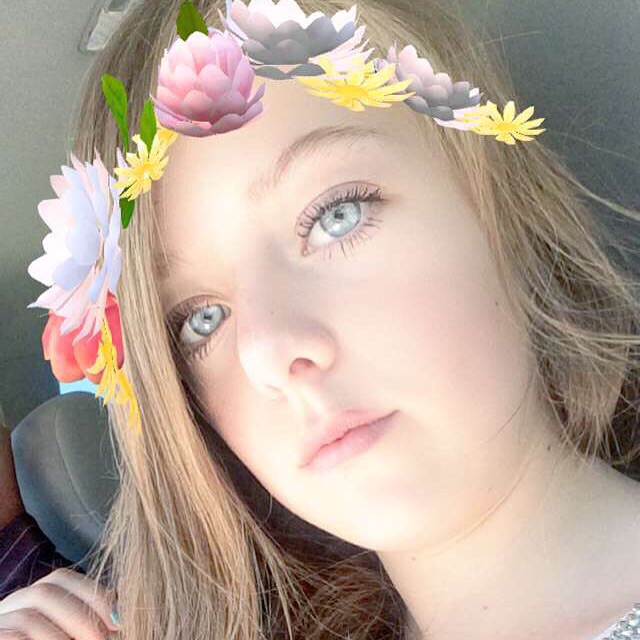 Please read on and help Mikayla be the Champion she was born to be as she leads the way to a cure for all children with T1 D.  
Our motto: T1D messed with the wrong kid.  #Championofherlife   
I am honored to call her my daughter.   Mikayla is my hero for far to many reasons to list .  However, her decision to donate her body to this research study and not accept being a victim is now at the top of my list.  She has always been a driving force in our family and quickly the community.  I've always known that I was here to help coach her in some amazing path but we thought it would have to do with animals (since she was passionate about becoming a veterinarian).
Until January...
Please know that your donation will go direct to an amazing young lady who has made the decision to donate her life to science and a doctor who is dedicated to find an actual cure; not a temporary fix or medical device for Type 1 Diabetes.   Mikayla has  has the right drive and mindset and this is the doctor's 3rd attempt with this trial since 2008.
Mikayla's story:
...Until January her biggest fear in life was to get her TDAP shot for Junior High.  January 25-27th she lost almost 23 lbs in those 2 days and was in and out of consicousness.   I watched her body shrivel up and take the form of a skeleton in a matter of hours.   My beautiful, strong, athletic daughter was so weak Nathan and I were afraid to pick her up in fear of breaking a bone. Her brother and I were terrified he handeld the 911 call like a champion and we hit our knees to ask for God not to take her.   We carried her to my bed in the event she passed away waiting for them.
Type 1 Diabetes is horrible.  Sure, I've seen the videos at the JDRF fundraisers and been aware that it is different than Type 2 Diabetes for over 20 years.  I've even donated my time and money to JDRF since the 90's but NOTHING prepared me for what I saw or experienced, as we were loaded into the ambulance heading for the pediatric ICU in a panic to save her life.  The last few months have been both emotionally and financially devastating. 
There are 2 directions one can go at a moment like this. 
'Victim Mode' or 'Champion Mode'.  Mikayla felt defeated and her strong drive was gone while she was in Pediatric ICU (Intensive Care Unit) for a week.  We still have medical emergency's often.   She has decided to be a Champion of her life and not let circumstances hold her back so she is back to being an athlete and that has intensified our struggle even more at times.
Her biggest fear before January 2016 was a simple shot for Junior High School. Today she pokes herself over 20 times a day to stay alive.  Dizzy spells, energy imbalance, blood sugar counts vary hundreds of points daily, and emotions sometimes run high as we consider if we need to rush to the hospital or not with each emergency.  Some nights I sleep sitting by her bed to make sure she doesn't pass in the night.
Just 2 short weeks after her diagnosis she told me to find a research study to participate in.  She wanted to fight for all of the children who suffer like she does.   
I've submitted an application to the University of Florida's Diabetes Institute for her to be considered for an upcoming 2 year long research study that was on target to start the summer of 2016.   It is now FDA approved to re-grow her stem cells and we are all in fast-track interviews and fundraising mode to get started. She is one of a handful in the world that can be considered for this study due to her circumstances and stem cells.
Your donations are needed for uncovered medical costs, travel, helping her mother care for her in emergencies, appointments with experts out of the area, medication, treatment options, nutrients, fitness, and to see doctors that are not covered by insurance. 
 Please consider being one of the angels who help her as she takes a stand against accepting the 'norm' of needles and futures filled with major medical issues and amputations.  Help her /us fights for a cure for all who suffer with Type 1 Diabetes.    
 We will update this page often with videos (when we are not so emotional) and keep you up to date with progress. We have not been good about this as we didn't know enough to post anythign other than emotional issues.  Now that it is starting please check back often.  
This is a first step in asking for help.  If you have resources or information that you feel we should know please share.  There is not enough hours in a day for 1 person to do all necessary.
Thank you so much for your consideration, for spreading the word, and your generosity.
Sincerely grateful and humble,
Jennifer Mikayla and Nathan
Organizer
Jennifer Baker
Organizer
Reno, NV