Breast Cancer Treatment For my Wife
I never thought in a million years that I would find myself in the predicament that I am right now. Indebted to the generosity of strangers to ensure that we don't lose everything that we have worked so hard our entire lives to medical bills. My wife Mary Bolding and I have been married for 39 years.  She is known to her close friends,family and co-workers as Janie. She is the love of my life, my best friend, grandmother to two autistic boys, and I don't know what I'd do without her.  Janie worked for the state of Mississippi in the Department of Human Resources financial aid division and retired after 30 years. When she retired she signed up for Medicare and was under the impression that when she had signed up for part B as well. I can't recall the last time the Janie went to the doctor so it wasn't until she noticed a lump in her breast that she finally broke down and went.  January of 2017 was the very first time she went to the doctor since retiring. The doctor had confirmed that there was in fact a lump and a biopsy was completed in February of 2017. Our worst fears came true when the Doctor came back with a positive result for breast cancer in her right breast and the lymph nodes under her right arm.  My wife at 67 years of age had breast cancer.  The Docotor believed that she was in stage 2 entering stage 3 breast cancer. Having just been dealt probably the worst possible news a family can be given it seems we were not yet done receiving even worse news. Somehow her application for part B failed to get submitted properly and she was not covered for any medical expenses. We quickly remedy the situation and signed her up again for part B only to learn that they would not activate the insurance until July 1st of 2017.  By then she could possibly be in Stage 3 and possibly stage 4, which would have been untreatable. With no other options at our disposal, we dug into our savings, maxed out our credit cards, and begin the frightening journey of dealing with her breast cancer treatment.  
We came up with as much money as we could because the doctors required and Hospital Administration required at least 50% up front. After numerous scans, biopsies, x-rays, and procedures all the results were finally in and she was firmly in stage 2 breast cancer. They were going to have to perform mastectomy of her right breast and the removal of a lymph node under her right arm. Waiting until July 1st was not an option. So, we paid the Hospital all that money we had and On May 15th she underwent the procedure.  After 2 two days in the hospital she was sent home to be cared for by myself and our daughter Elizabeth. We were to drain the tubes every few hours and record the amount of drainage.  We changed the dressings and basically provide constant care while she was recovering. With no money left we were forced to wait to do Chemotherapy.  Chemo is scheduled to begin July 1st 2017 when Medicare B kicks in. And even that will only be 80%. We are trying to get a supplemental insurance to cover the other 20% but as of today we have had no luck.  
All I can say is that I pray to God that no other family ever has to go through what we've went and are still going through. But I know that is not the case. I have no right to ask for your help and assistance, but yet that is exactly what I am doing. We have spent every last penny we had on medical bills and they are piling up and they keep coming in. We are not trying to get the entire procedure paid for or even have all of her medical costs covered. We are just praying and hoping that we can get some assistance in paying off the rest of these bills and cover the cost of chemo not covered by insurance.   
Once again, I know we have no right to ask for your help but we need it. Anything that you can give to help us will mean so much to all of us. Even if you are unable to give, please keep our family in your prayers each and every day.  God bless.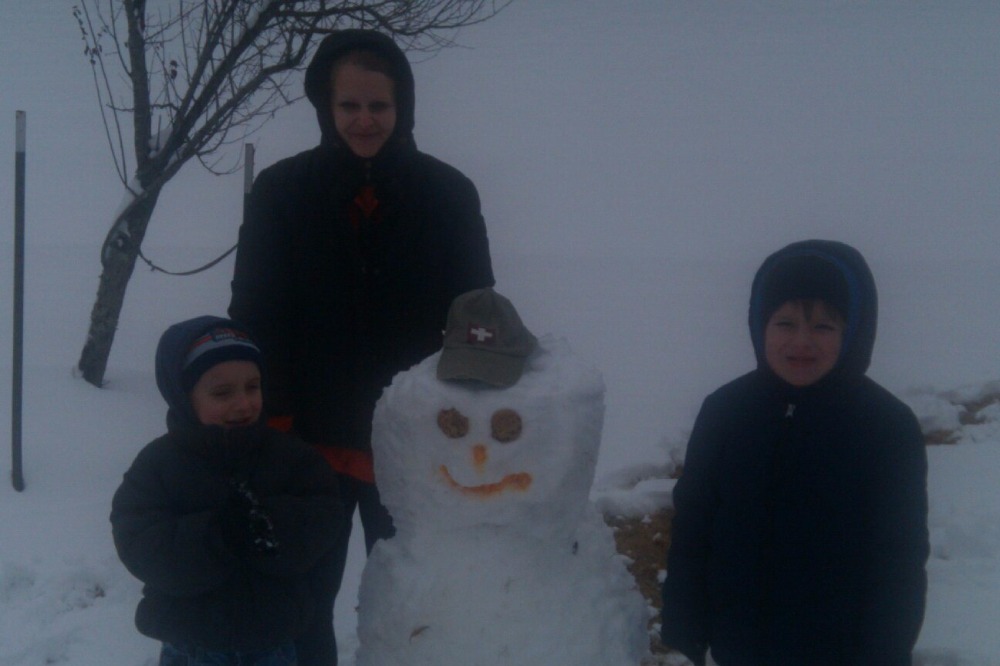 Jean Boudousquie Warrington 

Mary Ann McGregor Goldsmith 
Organizer
Butch Bolding 
Organizer
Olive Branch, MS