Almost four years ago a three hour eye twitch turned into a diagnosis of two tumors in my head and two in my neck. My body overproduces dopamine and adrenaline which causes tumors to grow along my  nervous system, obtain their own blood supply and play havoc with the surrounding nerves. I hadn't felt well for a while prior to diagnosis so I was deteriorating more quickly than I had wanted.
Radiation was unsuccessful and caused tumor growth in 2011 at UNC Chapel Hill. Thankfully I am an Air Force veteran and the VNA helped pay for my medical care at Duke through 2013. I've had my left carotid artery replaced and sacrificed my left vocal chord in 2013 at Duke because I was within several weeks of a major stroke. On a great note, the tumor was mostly removed. Later in 2013 I had another tumor resection at Duke. However, it couldnt all be removed because of the location of a nerve. I also have a tumor on my brain stem that is growing faster than expected.
When a cancer is rare there is not a lot of funding for research. I wasn't a candidate for one trial but I've been accepted into a new clinical trial with only one site in the US located in Houston. I've undergone the testing at Duke for this medication. My tumors do absorb it and should cause shrinking or cease progression of growth. This is my only chance right now. What would come next is a permanent trache and feeding tube in the near future as well as new tumor development throughout my body.
There is no need to share everything that is wrong with me, but I can tell you what is right with me. I still try to sing (against my friends and family's wishes) with one vocal chord. I still love to laugh until I cry. I've learned to appreciate the sunrise and another sunset. I still have the compassion and understanding to know that there are many people in a worse situation than I am. I have a strong will to live and have done my best to maintain a positive attitude. I need to be here for my son Nick.
The clinical trial requires all expenses to be paid for up front prior to each treatment. Additional costs include airfare, car rental, food and lodging. Unfortunately I am permanently disabled and not in the position to cover all of the expenses that are going to be involved throughout this trial for the next two years.
It's totally not in my nature to ask for assistance with anything if I can at all help it. But I'm not ready to become that debilitated not if there's a single chance out there that I can do something to stop it. I have swallowed my pride and asked for your assistance. Please consider making a donation to help me.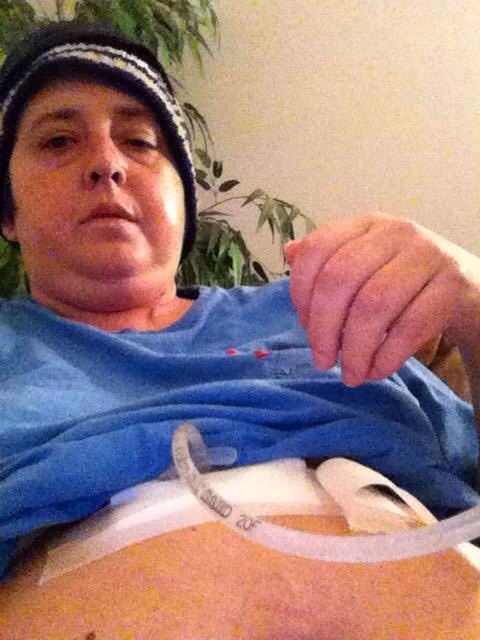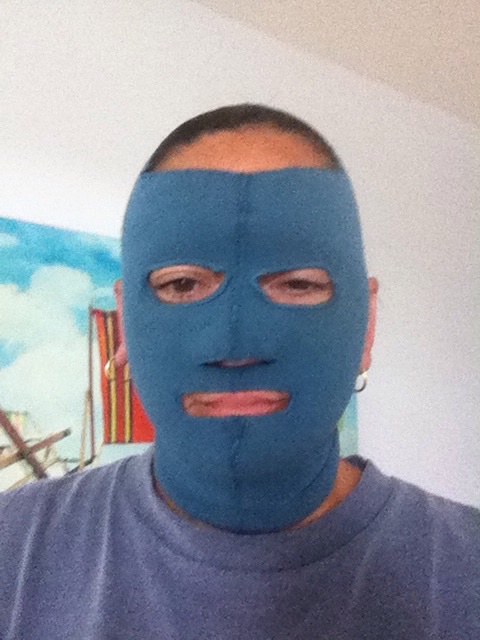 I have head and neck lymphedema as a result of being on bypass during the carotid graft and must wear this full beautiful face mask while sleeping as well as doing continual manual drainage throughout the day. I have been in physical therapy at PT for Women every week for over a year to help maintain the lymphatic drainage and assist with repairing range of motion and nerve damage as a result of tumors and radiation.
Annie [collectivepassions.com] 
Organizer
Marcy Newberry 
Organizer
Carolina Beach, NC