Boy Told He May Never Walk To Climb Mountain.
€225
of €20,000 goal
Raised by
13
people in 4 months

#ClimbWithGetulio
Driven – A story about (Im)possible.

A 14-year old Brazilian boy with cerebral palsy, a filmmaker, and a
professional mountaineer reflects on their strengths and weaknesses
as they team up to climb the Marmolada, the highest mountain of the
Dolomites range in Northern Italy.
THE STORY

"Driven" is an independent adventure film inspired by adventurers such as Sir Edmund Hillary, Henry David Thoreau, and many others. Set in the Dolomites mountain range in northern Italy, the documentary follows Getúlio Felipe, 14, director Pedro McCardell, and professional Italian mountaineer, Alessio Nardellotto, as they take on the challenge of climbing the highest mountain in the Cordillera: the 3,343-meter high Marmolada, the Queen of the Dolomites.

Getúlio Felipe suffered respiratory failure at birth and was later told he'd be bound to a wheelchair for the rest of his life.

Yet, with extraordinary perseverance, he took his first steps at age seven and has now set his sights even higher. This unlikely trio of climbers will have their mental and physical strength tested as they face the weather, the altitude, and the steep rocky slopes of the Marmolada.

"Driven" is not a film about disabilities, but about adventure, perseverance, strength, and teamwork. What is holding us back? Are most of our problems real? How far can we go? We may not have all these answers, but we hope that by the end of this expedition, all of us, crew and audience alike, will be inspired to go further and live our lives to the fullest

THE PEOPLE 

Getúlio Felipe was born in Porto Alegre, Brazil, in 2004. At birth, he experienced a respiratory failure that affected the movement of his lower limbs. However, driven by extraordinary determination and perseverance, Felipe's dream of taking a single step was later fulfilled, making room for many others. At age nine, he met Pedro McCardell at Instituto Neymar, and they soon became friends. Years later, McCardell invited him to take part in a mountaineering adventure, and Felipe began to prepare himself for the big challenge.

Pedro McCardell, 40, has always craved outdoor adventure. Whether he is surfing,  skydiving, climbing mountains, riding or exploring with motorcycles, he is always up to exploring new places and documenting his experiences. In May 2017, he rode his motorcycle from São Paulo to San Francisco, California, to pitch an idea that has turned into Lyfx, one of the world's fastest growing adventure companies. His debut short film Guanaco has been screened and awarded at film festivals around the world and. "Driven" is his next project, his second sophomore effort as a documentary filmmaker.


Alessio Nardellotto was born in Treviso, Italy, in 1989. He has been passionate about mountains since he was a child, but only after he ended his career as a triathlon athlete, was he able to entirely devote to mountaineering and skiing. Since 2014, he has been a professional alpine and mountain guide, as well as a highly specialized tree climber. Nardellotto's mission in "Driven" is to guide McCardell and Felipe to the summit of the Marmolada, the highest peak of the Dolomites range.

THE LOGISTICS
The expedition is planned to last a week, but depending on the weather conditions, it may be shortened or extended. The team is well prepared, but as the weather in these mountains changes rapidly and there are many crevasses in the glacial leading to the top of Marmolada, unforeseen events can happen. Therefore, a rescue team and a helicopter company will oversee the expedition to ensure the safety of the trio
THE CAMPAIGN

Shooting on a mountain requires specific logistics, but by backing the documentary, you're also taking part in this climb. We are looking for € 50,000+ investment to help us cover production costs and make this the best, safest film as possible.

"Driven" counts on the support of the UNESCO Dolomites Foundation and Alta Badia.

If you or your company wish to sponsor or make a significant investment outside the scope of this campaign, write to Pedro McCardell at pedro@lyfx.co

Thank you so much for riding along,

The Driven Crew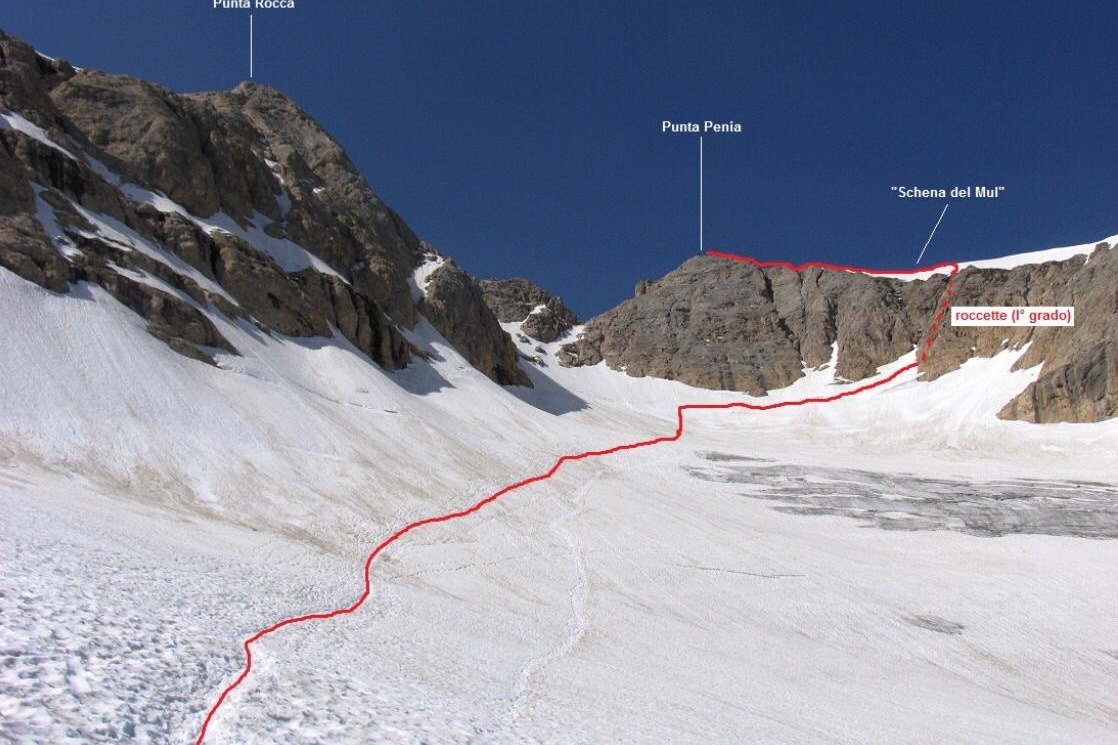 Now it's your turn!

We have told you a story that is going to be the adventure of a lifetime, to transform it into amazing images and a film, we need your help!

Support crowdfunding and become a producer of "Driven".

Donate and  #ClimbWithGetulio
Now it's up to you
THE REWARDS

Make a pledge without a reward € 0-10

The Newbie - € 10 or more

Your name at the end of the film as a THANK YOU CREDIT

The Rookie - € 50 or more

Your name at the end of the film as a THANK YOU CREDIT
Access to an exclusive ONLINE GALLERY of behind-the-scenes photos and videos

The Talented - € 100 or more

Your name at the end of the film as a THANK YOU CREDIT

Access to an exclusive ONLINE GALLERY of behind-the-scenes photos and videos

Access to an exclusive  PRIVATE ONLINE LINK to watch the film

The Seasoned - € 500 or more

Your name at the end of the film as a THANK YOU CREDIT

Access to an exclusive ONLINE GALLERY of behind-the-scenes photos and videos

Access to an exclusive  PRIVATE ONLINE LINK to watch the film
DRIVEN TSHIRT from the Driven Crew delivered to your house

The Senior - € 5.000 or more
Your name at the end of the film as a THANK YOU CREDIT

Access to an exclusive ONLINE GALLERY of behind-the-scenes photos and videos

Access to an exclusive  PRIVATE ONLINE LINK to watch the film

DRIVEN TSHIRT from the Driven Crew delivered to your house
A guided mountain climb in the Dolomites with Pedro McCardell and Alessio Nardellotto
(the backer who chooses this reward will be picked up from Veneza or Verona, Italy, or Innsbruck, Austria)



+ Read More