Laos Kingdom Soccer Project
Hello Friends,
We are reaching out on behalf of our non-profit in Houston called Harvest8 Sports group Inc , also known as the
"Kingdom Soccer Project"
Harvest8 Sports group is a 501(c)3 Non Profit organization created by Jennifer and Cesar Coronel to empower local and international youth communities through sports activities. Our objective is not only to provide sports equipment, but to make sure that sports instruction and development takes place through training and curriculum after our departure.
As many know, in Spring 2016 we traveled to the villages of Haiti in Roppisa by partnering with
Acts 29 Missions
and  brought 100 soccer balls, soccer goals, netting, soccer equipment and most importantly soccer curriculum for the teachers. We were not only able to deliver soccer equipment but most importantly the school has since created a full time paid position for a PE teacher (talk about impact!!)
On June 2017 we traveled to Kenya, delivered brand new soccer equipment, coached over 400 children, and trained a staff of 20 teachers and volunteers.  Our soccer program was so successful that we are looking into partnering with
One Child Matters
in the future to serve additional schools.
This Year, in April we will heading to Laos to serve  and train a schools in the area. Kingdom Soccer Project will be providing the following to the schools:
100 Soccer Balls
Soccer Goals
Soccer Equipment
Soccer pinnies
Soccer Medals
and the Mighty Kicks Soccer Curriculum 
We need to fundraise a total of $10200 to be used the following way:
$4000 traveling expenses for trainers and shipment of equipment
$1200 Soccer Balls
$2000 Soccer medals and Jerseys
$1400  10 Bownets goals
$1600 Soccer Equipment
Our deadline to raise the funds is April 1st 2018 and we will depart from Houston, TX on April 16th, 2018. We will keep you posted about the trip and share a lot of pictures and videos with all of you.
We would be blessed with any contribution amount. Anything Helps!!!!
Do you know why our Non Profit is Called Harvest8? The name of our company is based on Luke 8 and the parable of the seeds. Jennifer and I have been blessed with a business that makes a difference in our community through sports , that is our SEED!! We want to extend our Harvest to the areas of the world that are in need. We all can make a difference during our lifetime including yourself. Would you support the Harvest? With your financial support, you are planting as many seeds as we are in the Kingdom of God. With your support, together we make a difference in the life of a child by providing tools that will allows them to have fun and learn sports; and who knows, maybe be the next soccer player, coach, or teacher may come out from our Harvest.
Here are some pictures from our past trips: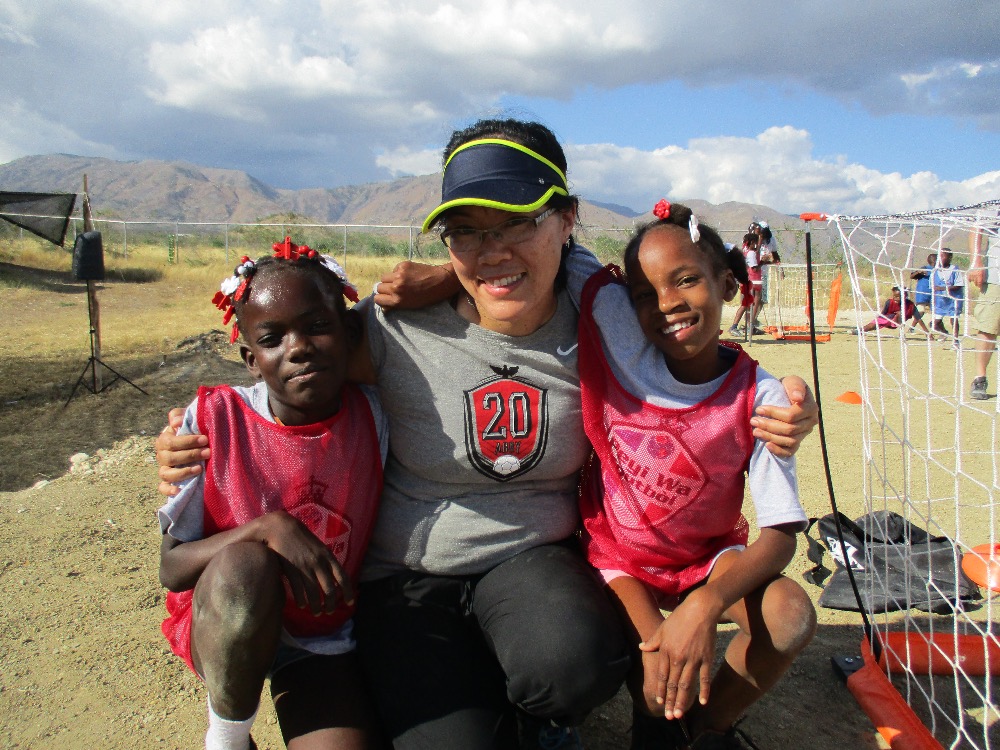 Organizer