Disaster Relief - Lacusta Family
CLICK HERE to walk through the damage with Lesleigh
Friends and Family, 
If you live in the Mid Michigan area, you know how much rain we have been struck with very suddenly.  For the Lacusta Family this has meant disaster.  Lesleigh (Mom) was awakened at 3am June 23rd by her children informing her their beds were floating.  The house was beginning to flood.
 Things got progressively worse as the rain continued and the water is nearly to the ceiling in the basement, where her children sleep and play.  The energy company has shut off power and gas supply to thier home, due to water over the supply box.  The family is attempting to pump the water out on their own, but the damage will still be extensive. Insurance is not willing to cover temporary housing and other
necessities while this family recovers from this tragedy.  The insurance company has actually denied ANY coverage of the family's belongings, including clothing for the 3 girls whose bedrooms have been compromised.  
"How do I clothe the 3 kids that have bedrooms in the basement? How do I feed my kids without power or gas to cook? So many questions and many things lingering...We need lots of prayers" - Lesleigh
Please keep them in your prayers and consider a monetary donation here on GoFundMe so they can pay for a place to sleep while they sort through what they have been left with.  A meal or a restaruant gift card donation would also be appreciated, as they cannot cook without power or gas (click for meal donation details:
https://mealtrain.com/4dry06
).  And finally, a  clothing donation would also be helpful (girls sizes 7/8, 14/16 and 16...message for drop off details). Your kindness is appreciated beyond measure!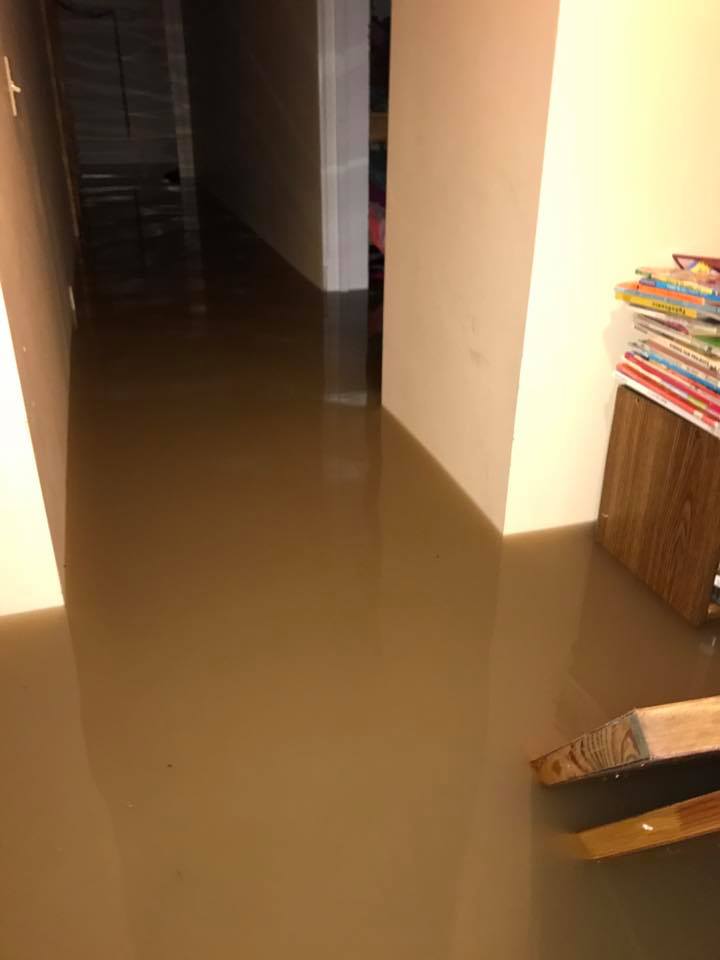 Organizer and beneficiary