Julie Poulin Stroke Survivor Fund
For Julie Poulin and Chris Smith, 2014 was to be a year to cherish and fondly remember forever. The Ottawa (Orleans), Ontario couple got engaged the summer before, and were eagerly finalizing plans for their upcoming May 31 wedding. Tragically and without warning, those plans came to an abrupt halt in the early morning of January 26 when Julie suffered a sudden, massive stroke that found the 28-year-old fighting for her young life.

Doctors managed to save Julie by removing a piece of skull that relieved pressure caused by swelling in her brain, but Julie's body suffered paralysis on the entire right side, and she lost the ability to speak. Unable to leave the Elizabeth Bruyére hospital, Julie faces a long and arduous road to recovery. Physical rehabilitation and speech therapy has begun, and surgery to repair her skull awaits.

Chris hasn't left Julie's bedside since the ordeal, but he needs to return to work soon to maintain the home and life the couple share. Chris and Julie are living on a dual income, but with Julie unable to work, Chris is struggling to make ends meet. He's gotten this far by using the money saved for their wedding, which has been postponed to May 30th 2015.

Chris is not the type of person who asks for help; he has always been one of those rare individuals who people turn to for help. This website has been launched to raise money to ease the financial and emotional burden this tragedy has created for Julie and Chris, and their families.

The couple's mounting expenses include:
"¢ Ongoing medical costs for prescriptions and rehabilitation equipment.
"¢ Costs incurred by postponing the wedding...reprinting invitations, save the dates...etc
"¢ The cost of living on one salary while Julie attempts to return to a normal life.

Your assistance is deeply appreciated. In time Julie and Chris, hope to have the wedding they planned for all along.

Cheques can be made out to Chris Smith and mailed to Chris's sister Wendy. Please e-mail Wendy directly to obtain her address information. Wendysmith10"at"hotmail.com


July 2014- CBC Stroke rehab costs mount for Canadian patients, families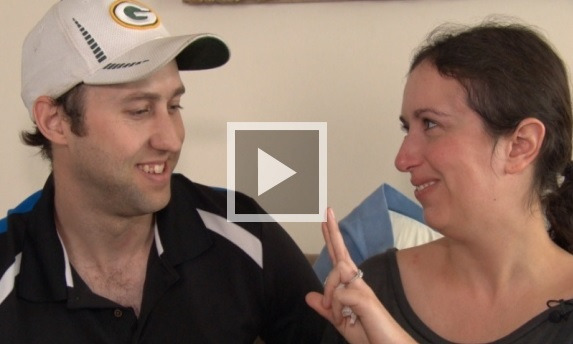 Family, friends rally for 28-year-old Ottawa stroke survivor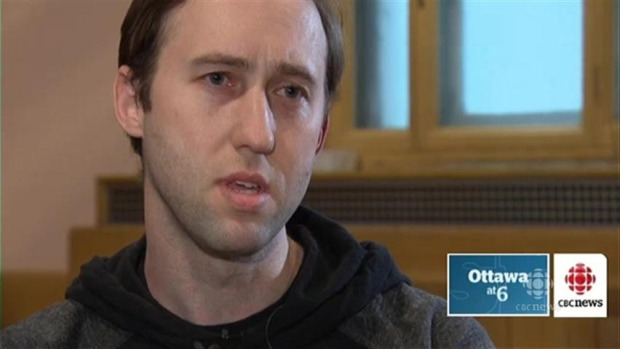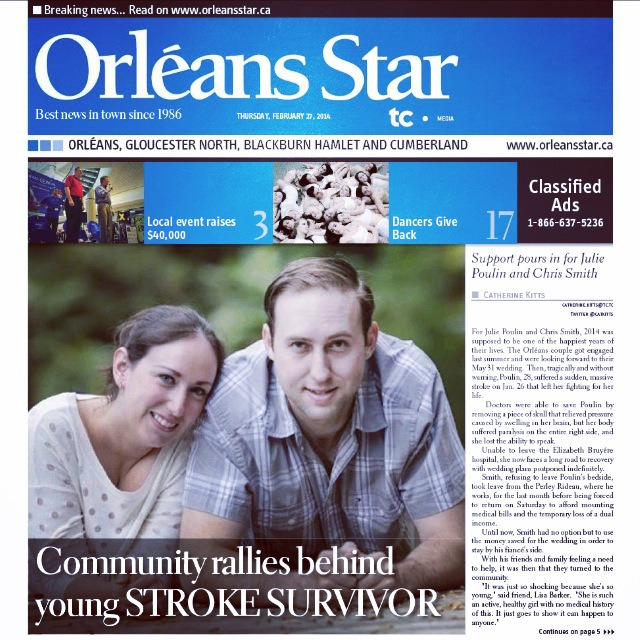 Click here to read Chris and Julie's story from the Orleans Star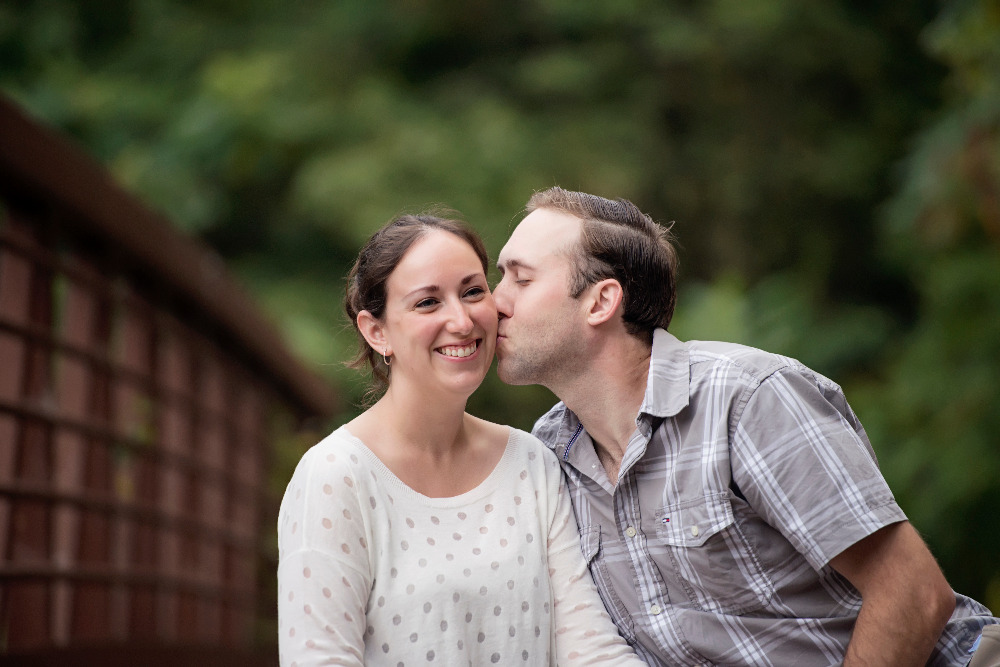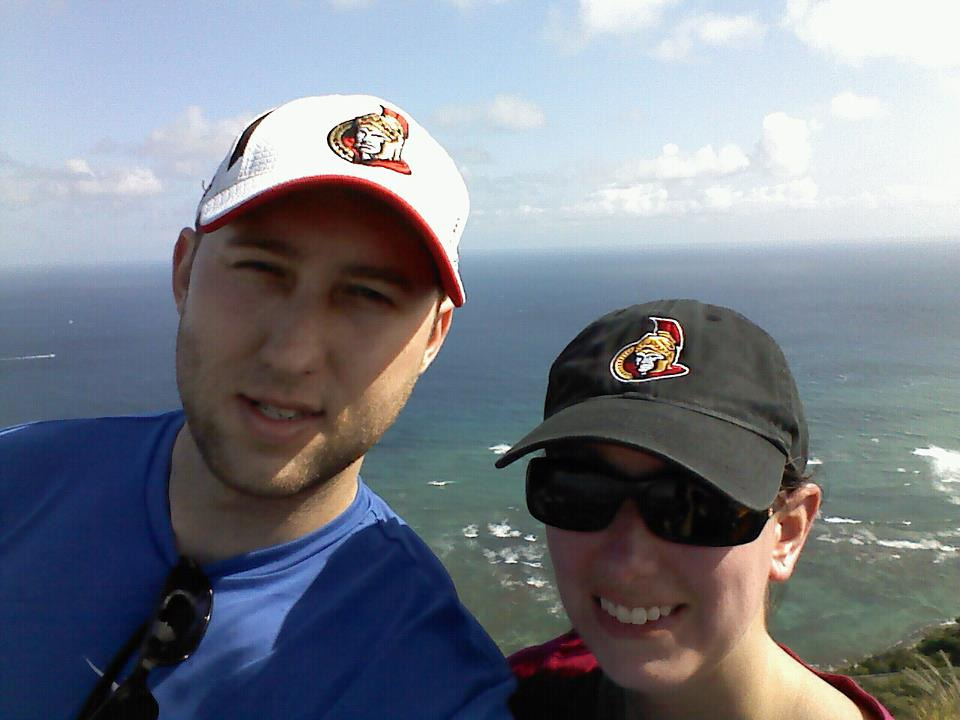 The Julie Poulin Stroke Survivor Fundraiser hosted at Dooly's Ottawa on Sunday May 4th, 2014 raised $11,000+.

The Garage & Bake Sale on Saturday May 3rd raised $1035.00.

Including the website, that's $25,000+ !! Unbelievable!! Thank you all for your continious generouscity for Julie and Chris. 
Organizer
Julie Poulin Stroke Survivor Fund