Please help save Jimmy's house
"He's been there for us, now he needs us to be there for him."
Anyone who knows Jim Alston, or "Jimmy", knows he is the kindest hearted person around. My name is Eve Hughey and I live in Rockwall TX. Jimmy is my mom's cousin. I met him a few years ago after I moved to Rockwall where he lives. I was nervous to introduce myself, but my Uncle Joel told me that Jimmy is the nicest person he'd ever met, so I did it! I am so glad I did….my Uncle was right. He welcomed me into his circle and was willing to help anytime I asked (even if he didn't really have the means to do so!) I was also very impressed by his faithfulness to drive 45 minutes every Sunday to spend time with his Mom. I feel like we had just started getting to know each other when tragedy struck. Jimmy suffered a stroke leaving him barely able to speak and move one side of his body. Ever the positive thinker, he worked hard to regain his abilities only to suffer another set back, a seizer this time. This wiped out all the progress he had made. He is no longer able to do all the things he loves the most: ride his bike, volunteer maintaining the trails on Squabble Creek in Rockwall (he practically lived there), and driving to visit his mom every week. Now, the only thing he has left is in jeopardy: his home.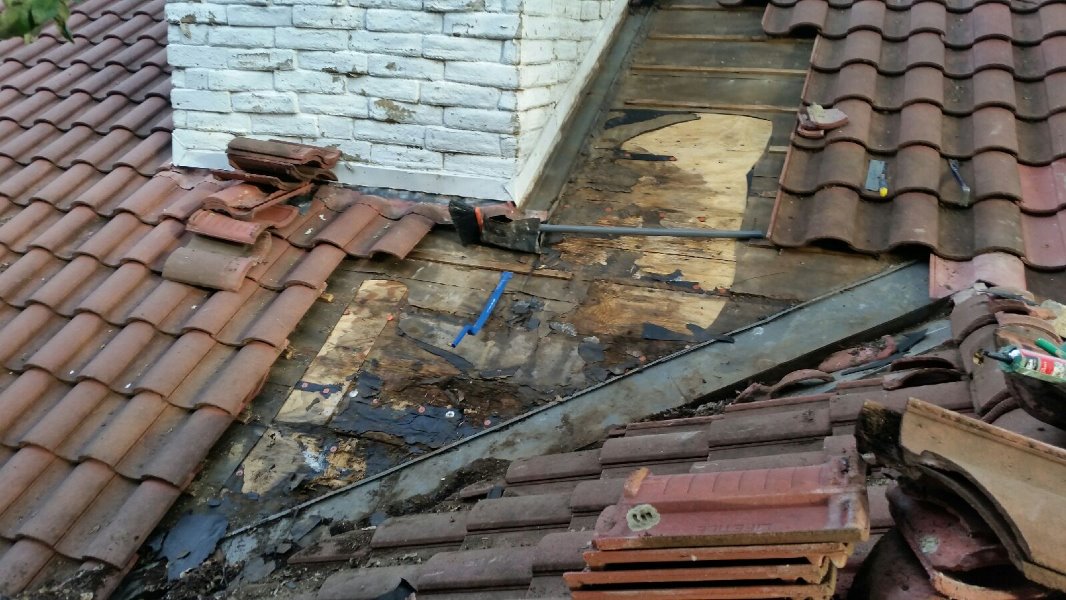 While sick, he was unable to care for it and the roof was damaged leaving a permanent gaping hole and leaks throughout.
Jimmy doesn't give up though…even with his limited abilities he somehow manages to spend rainy days and nights trudging up a spiral staircase with paint buckets, scooping water out of larger tubs where water has been collected, and carrying them back down to dump outside again.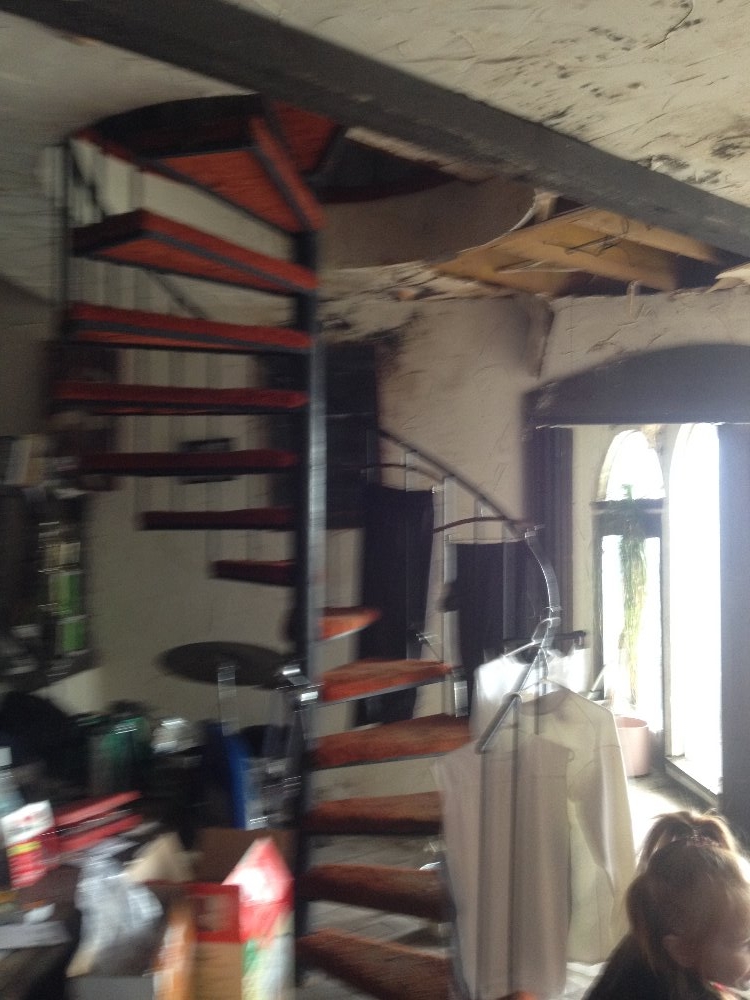 [The staircase - sorry blurry pic]
Though his efforts seem futile, especially during the awful downpours we've had, he refuses to give up or leave the premise. "For the kids" is what he says. He has to save it for the kids.
I have solicited help from my church and tried to repair the roof. The damages were far worse than I anticipated. My efforts were fruitless.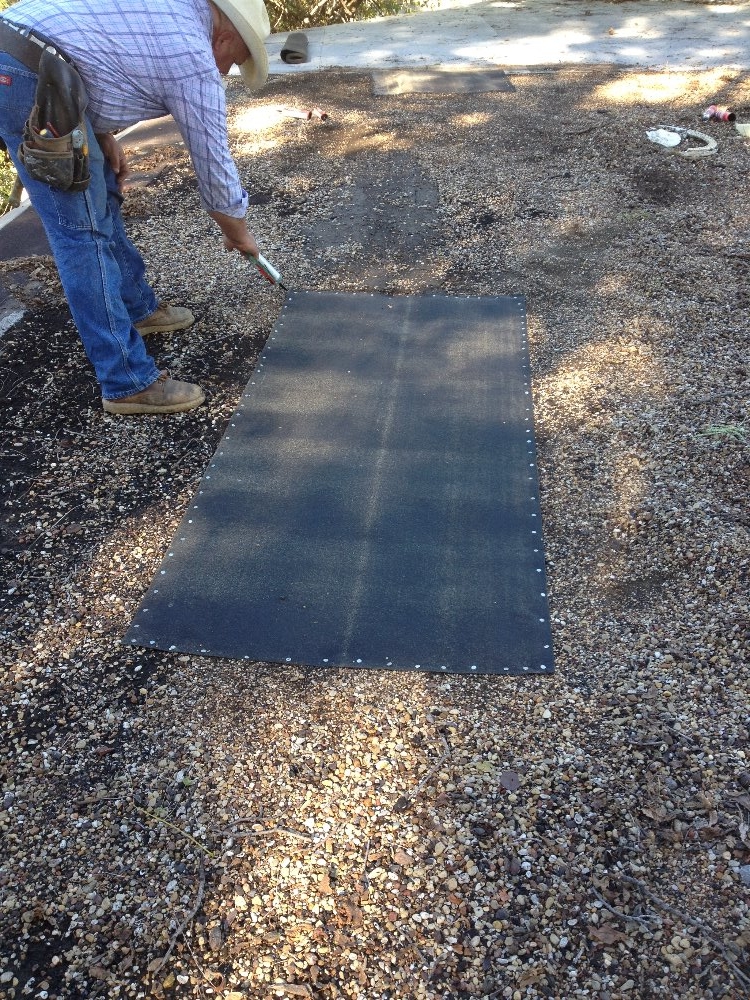 I have had to concede that the only way to stop the water from coming in is to completely remove a portion of the roof and replace it. I received a rough estimate of $8000.00 for the bare minimum to be completed by a professional roofing company who has been helping others in the community in the aftermath of the tornado that hit Rowlett. Once we can replace this portion of the roof, my church friends are ready to come in and help gut out all the rotted and moldy sheetrock and wood. It will be a huge and slow process and nothing can be started until the roof is replaced. $8000.00 stands in our way.
Please help me collect enough to do this work. I'm asking family and friends to please give their "widow's mite". While we spend each rainy night in our dry homes, someone kind and totally helpless to do for himself is suffering. He refuses to leave for fear his home will be taken or condemned and each day he spends there his health suffers. The solution is to make the house habitable again. We need your donation; no matter how small. Thank you!
[Donations will be held in a bank account until sufficient funds have been raised to replace the roof.  Funds will be paid directly to the construction company after the work is completed. If we fail to raise enough money for the roof to be replaced, all funds collected will be given to Jimmy.]
A moment with Jimmy that will make you smile!
Organizer and beneficiary