Help save Bushra's future in Doha!
Hello, my name is Kathleen, and I am creating this fundraiser on behalf of my dear friend Bushra. Jojo and I met Bushra in 2014 when she was 28 years old; she contacted me through a text message asking if we could teach her how to swim. She told me that she has Cerebral Palsy, uses a wheelchair, is not able to speak and has never been in the water. I was instantly curious to meet her and honestly was shocked that she had never been in a swimming pool, river, lake, or ocean. It was hard to understand a life without regular and frequent access to water. The first day Bushra's parents brought her, they came to the pool and left Bushra in the car. When I asked, "Where is she"? They said, "She is in the car in a wheelchair and is not able to move herself".
They asked me what I was going to do with her and when I responded that Jojo and I were going to teach her to swim, they looked at me like I was completely crazy. They eventually got Bushra out of the car and let us take her into the water. They stood on the side, ready to jump, and I know they were sure we were about to drown their daughter. The minute we got Bushra into the pool, she showed how happy and safe she felt through her bright smile. That day was the start of our friendship, and the more time we spent together at the swimming pool led to other activities and growing closer to her and her family. Not long after that first swim, Bushra told me that she wants to be in the water when she dies because that is the only place she feels at peace. She does not feel pain in the water, and it's her only break from the wheelchair. Bushra currently swims with us one hour a week through the Qatar Foundation Ability Friendly Swimming Program, and I know it's the absolute highlight of her week!
When Bushra turned 30, we celebrated at the beach and helped her achieve her dream to see a fish. She had been practicing holding her breath as she could not use a standard snorkel due to her physical condition. We collaborated with a very kind engineer from Texas A & M University Qatar. He helped print several versions of a 3D printed snorkel to make it easier for her to use in the ocean. When Bushra turned 35, we celebrated at the Doha Ritz Carlton, who treated her to one of their signature WOW days!
The family initially came to Qatar with the Foreign Service, Bushra's father was a diplomat for Senegal. When his term ended, he made the difficult decision to resign and remain in Qatar as the health care in Qatar was the best Bushra had ever received. Leaving the foreign service meant he had to make do with a lower-paying job which he happily accepted as it meant Bushra was well cared for.
In 2019 he was diagnosed with cancer and is undergoing chemotherapy treatments. Cancer has now spread in his bones, colon, prostate and lymph nodes. He has been told this is terminal and has been given a life expectancy of one year. The family has relied on savings, and when the savings ran out, they sold whatever assets they had, including jewelry, property in Senegal and their cars. There is nothing left to sell, and the family needs URGENT financial assistance. The best hope is that the family will find stability in Qatar. Unfortunately, the family is completely losing alternative options, which leaves Bushra in a dangerous position for her future.
We have watched this family face tremendous hardships through the years, and truly, they have run out of options; they will have to leave Qatar for good and return to Senegal. The parents are in their 70s and have severe health challenges. Her only sibling is her older sister Fatima who lives in Canada. She has tried unsuccessfully with different lawyers for Bushra to move there several times. Finally, Bushra's parents were granted visas for Canada, but Bushra's request was denied due to her physical condition. Bushra needs 24/7 care and relies on others to feed, wash, bathe and provide complete and around-the-clock care for her. Her speech is limited, and she suffers from painful muscle spasms.
The family's total expenses (rent, food, medical supplies and transport) per month are approximately 4,500 USD; with this fundraiser, we hope to help raise enough funds to cover the family's expenses for at least a year.
100% of all funds raised will support the family's living expenses and allow them to remain in Doha for as long as possible.
Thank you for caring about Bushra!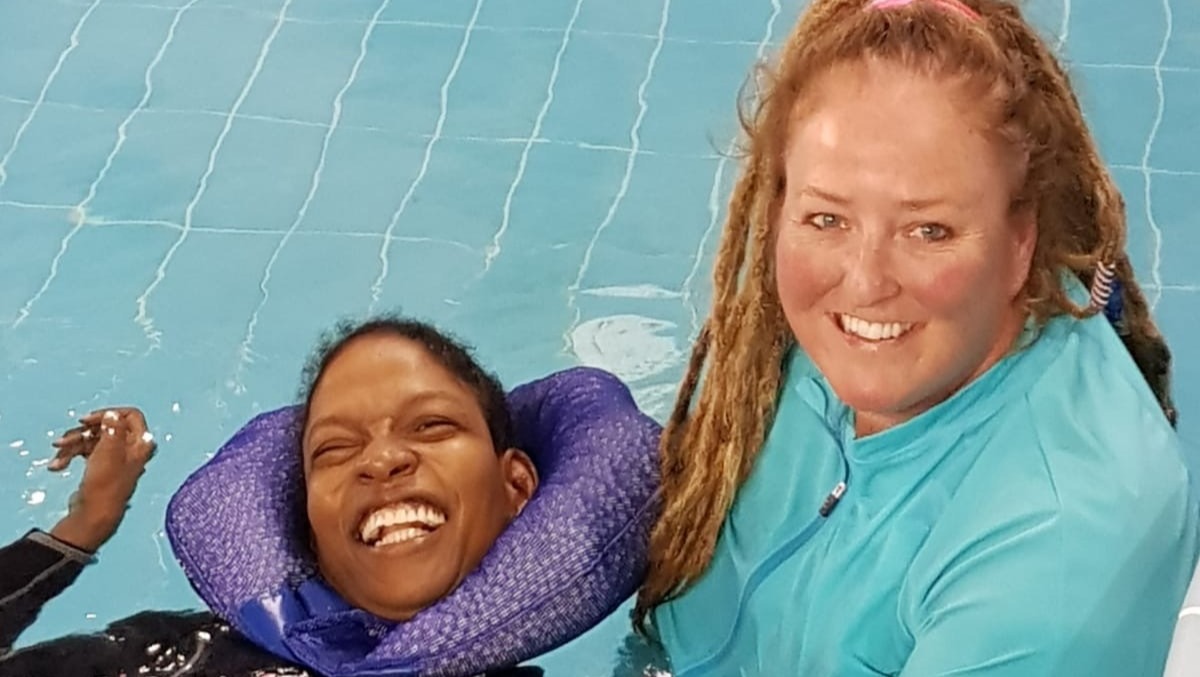 Organizer