Francine's Fight....Support Team Sammut
To all those who know the Sammut family, will think of two things - BIG HEARTS AND EXTREMELY GIVING!!
Anyone who knows Francine will think of a big smile and someone who loves pink, pink and pink. Not only as her favourite colour but as her favourite foundation.
AND
Anyone who knows her devoted husband Brett, will think of a big smile and someone who loves pink, pink and pink. Not only as his favourite toenail polish but as his favourite foundation.
Even their two beautiful girls, Emily and Tegan both LOVE PINK!!
Well now it's time for us all to Support Team Sammut!!
LET ME ENLIGHTEN YOU OF FRANCINE'S FIGHT

In 2009, Francine was diagnosed with breast cancer in her left breast and lymph nodes under her left arm. Francine underwent a masectomy and removal of her lymph nodes. After healing from surgery, this resulted in rounds of chemotherapy. Francine then moved down to Sydney, leaving behind two very young daughters in the care of Brett, whilst she underwent five weeks of radiotherapy. Upon returning, she spent a fortnight being treated for burns to her chest and back from the radiotherapy. Three final rounds of chemo followed. Hormone regulation medication had to become a daily ritual.
Francine, Brett and the girls then went about life as normal making up for special times and enjoying everyday moments that they missed whilst she was in Sydney having treatment. Team Sammut have shared their support and excitement of Fran being a cancer survivor at the Relay for Life over the past years.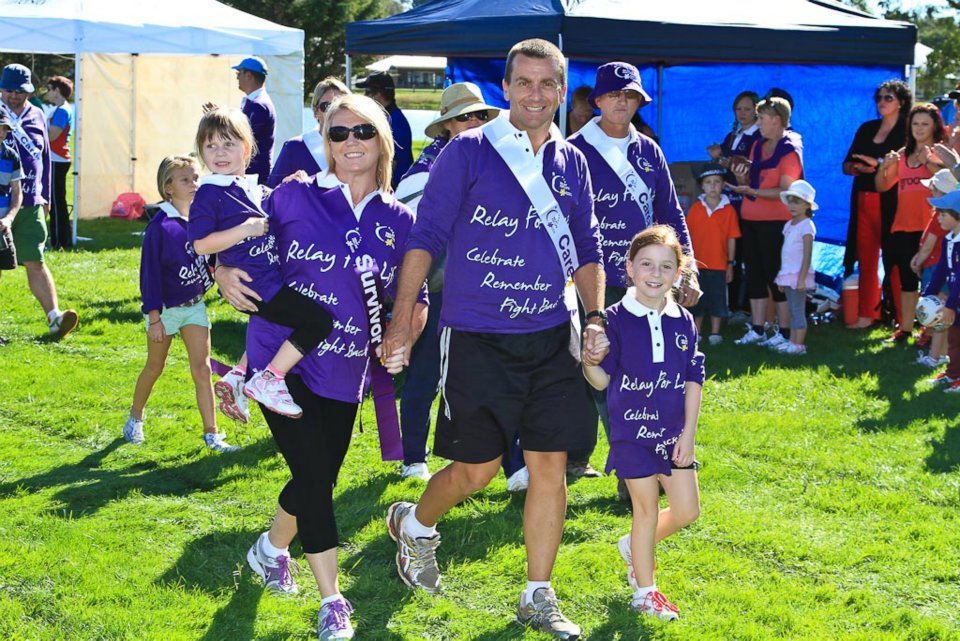 THE CANCER MAKES A RETURN

July 2012, Francine is feeling excessively tired with a very sore chest. After perseverance and putting up with unbearable pain, she seeks medical examination.....The results were less than favouring. The cancer had returned and was now taking refuge in her bones, liver and other areas of her body. Her sternum was classified as fractured due to weakness from the cancer cells invading it. This news was so far from what they were expecting. As it had spread to these multiple areas, surgery was not an option.
So instead as the majority of us would be thinking of treatment, costs, chemo, radiation, medication and quality of life in general, Francine and Brett's generosity and kind heartedness kicked into overdrive and saw pink, pink and more pink! 
Pushing aside the financial burden and emotional strain of what was to come within their family home, Francine took on board the role of organising a Pink Ribbon Ball for the Orange & surrounding district to raise money for breast cancer.
I remember turning up on many occassions to a house full of donations and prizes Francine had scouted from many, many businessess. Wrapping paper and ribbon was being used endlessly as she wrapped these gifts. This ball was to be a huge success!!
Meanwhile, unselfishly, Francine was ignoring her own struggles and continued on with her commitment.
To top it off, Francine's cancer was classified as "HER" positive. This meant the cancer would feed off any estrogen within her body. An emergency hysterectomy was booked in.
So whilst the ball preperations were being organised she underwent surgery having a full hysterectomy and also had a port-a-cath surgically inserted into her chest ready for further medication injections. 
One day post-surgery, I arrived to a very groggy but highly spirited amazing woman discussing ball preparations. She was unstoppable!! 
Two weeks later, Francine arrived in style to the ball looking gorgeous as ever on the arm of her loving husband. The stitches from her surgeries were not going to show through her stunning dress.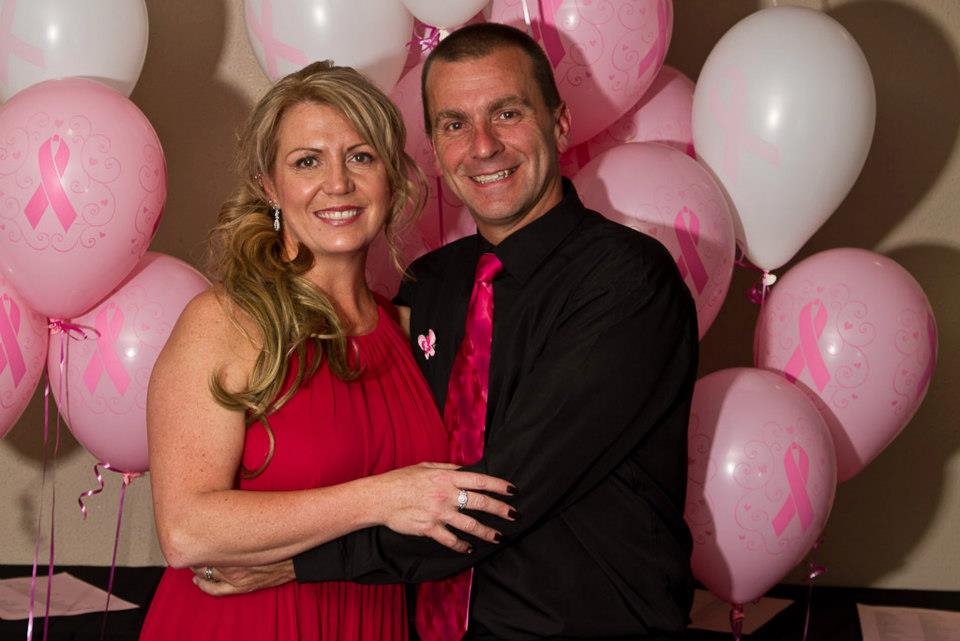 FURTHER COSTS OUTLAYED

As days rolled into weeks, Francine endlessly spent days out at the Oncology Unit at the hospital having many different medicatons injected into her body to strengthen her bones. She continued purchasing her hormone regulating tablets which in turn would cause side effects including bone pain and osteoarthrities. Further medication was needed to treat the bone pain and arthritis. CT and bone scans became a regular occurrence to indentify where the cancer was at.
BRETT'S DEDICATION AND LOYALTY

The job of being a devoted father, husband and personal trainer doesn't just stop there. Brett's strength, determination and loyalty to creating awareness and raising monies for breast cancer is relentless. He has undertaken many a challenge! Holding barbeques at many local events, proving he is man enough to wear pink and wearing it as his work attire for a month and even during his Ironman events. Brett then showed sheer commitment and perserverance completing a full Indoor Ironman in under twelve and a half hours. Such an awesome achievement and a very proud moment for the Sammuts!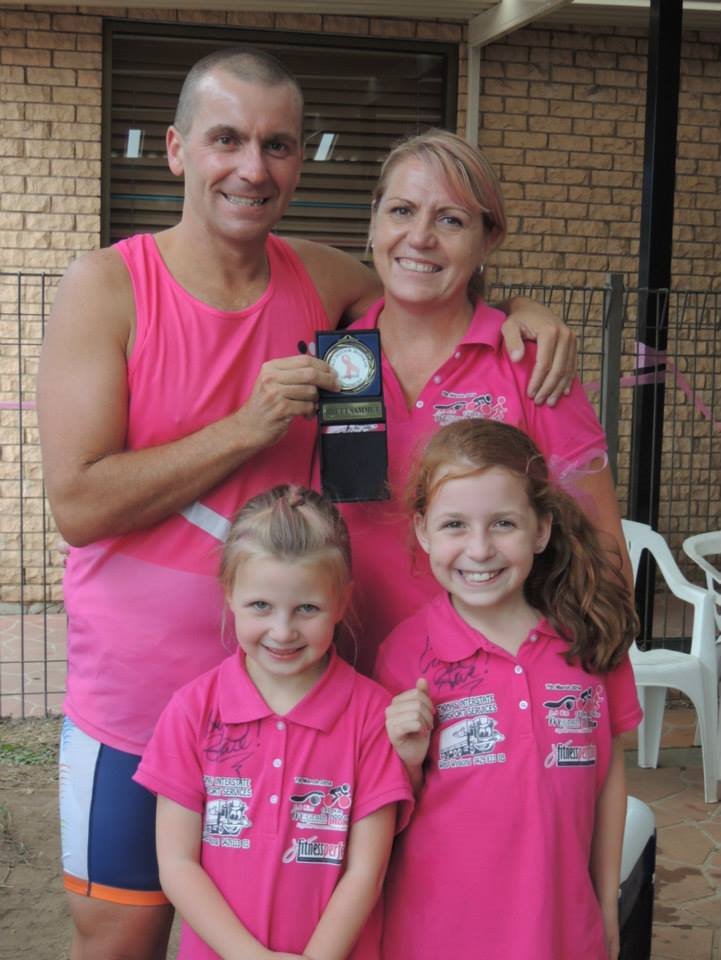 PROUD TO SUPPORT PINK!!
To date, the Sammuts have raised around $70,000 for their favourite foundation and have NEVER asked for a cent in return. Their hard work and dedication saw sponsors come on board for some events but several dollars were outlayed for many incidental costs out of their own pockets. These costs would not even come close to the time and commitment given for such events to exist.
SO FROM HERE....
Francine's treatment was working until the 19th May when sadly, a CT scan revealed that the cancer has spread into her lymph nodes in the abdomen area. This now means her current form of treatment is no longer working. The Oncologist has now said it is time to use a new form of chemo. It is a mix of two different types of medication. This is a new drug that hopefully will not have as many nasty side effects as the traditional chemotherapy. It is designed to only target the cancer cells in the body where traditional chemo attacks all the cells in the body, both healthy and unhealthy and depletes the whole body's immune system making patients feel very sick and affecting their quality of life. This treatment has not yet been added to the govenments PBS scheme and costs a total of $80,000.
An initial cost of $18,000 has to be paid and includes only 3 doses. After this is paid and undergone the 3 doses, Francine is able to continue to receive the treatment every three weeks (at additional further costs) for as long as it continues to work.
Unfortunately, this is not a cure but is designed to try and slow down the spread of the cancer and prolong her life for as long as possible!
Now you know the struggle.....LET'S EASE THE BURDEN!
I have set up this foundation page in the hope of giving Francine, Brett and the girls some financial breathing room and raise the much needed funds for Francine's treatment.
They certainly do not undertake raising monies for breast cancer awareness to receive money in return. However, many of us would feel it is their turn to be rewarded now.
WHAT DOES THIS MEAN?
LET'S PLEDGE!! Once you pledge, that is great, but what I need is for you to get all your friends on board, ask them to encourage their friends and again have them encourage their friends. Let's stretch the story of Francine's Fight and Support Team Sammut. Share the page and share the love!!
These donations will be spent giving Francine the quality of life she deserves. Undertaking and receiving this new chemotherapy will allow her to see her two beautiful girls mature. Sharing thousands more cuddles, giggles and bedtime stories together and many a date nights with Brett even if it is on the couch.
Who doesn't love snuggles with the kids!
Leanne xx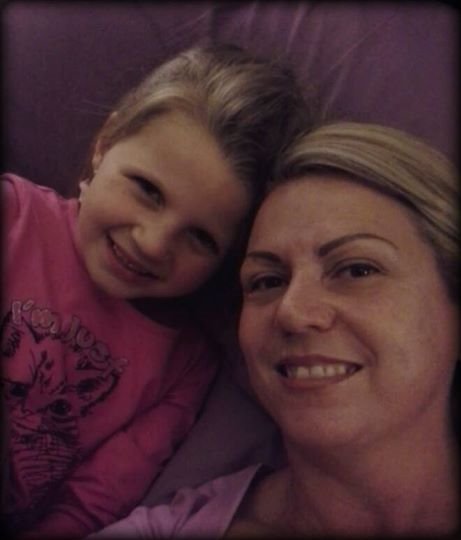 Organizer