Disney Trip for Special People
Please help send Tyler and his friends/roommates to Disney.  Tyler lives in a home with his 3 special friends (Holleigh, X, & Kenny) .  Your contributions will be greatly appreciated as they have limited funds for their expenditures and are unable to provide for themselves.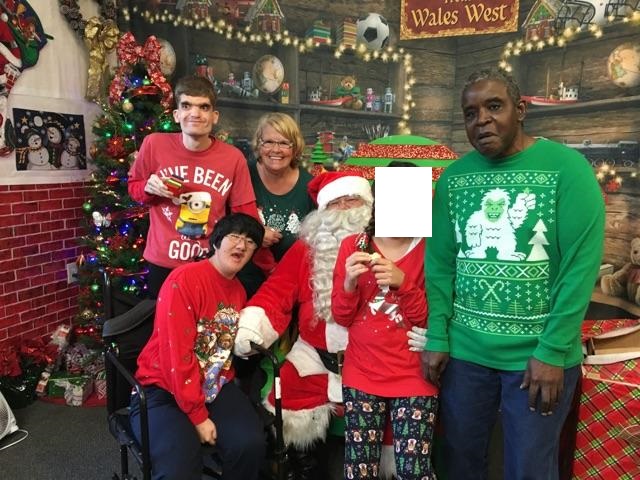 The 4 of them can be a handful but they are the most loving individuals you will meet and they not only love their house mom (Patty) but they love
Mickey
and friends!   
Let me tell you about their house mom (Patty), she is truly one of a kind.  She believes whole heartedly in making their life experiences the best she can.  Patty and her family have dedicated themselves to caring for each and every one of these unique individuals.  Patty ensures the house is not only clean but decorated for every special occasion and that her 4 clients, whom she has taken on as part of her family are able to celebrate how special they are and enjoy all that life has to offer.  
Patty and her daughter, Stephanie are planning to take the family (Tyler, Kenny, X, & Holleigh) to Disney in January.  Stephanie and Patty are also sharing in the costs by spending their own money to go on this trip. This Go Fund Me page is set up to assist with funding the trip including lodging, food, reliable transportation and entry into Disney.  
To Patty, her extended Family is like a patch work quilt with kindness gently sewn -
each piece an original with Beauty all its own 
With threads of warmth and happiness  - It's lightly stitched together
To last in love throughout the years...
This Family is forever
-         Unknown Author
Please find it in your heart to help this "patch work family" of amazing individuals experience Disney and make unforgettable memories.

Organizer and beneficiary