Deep Roots Farm Pole Barn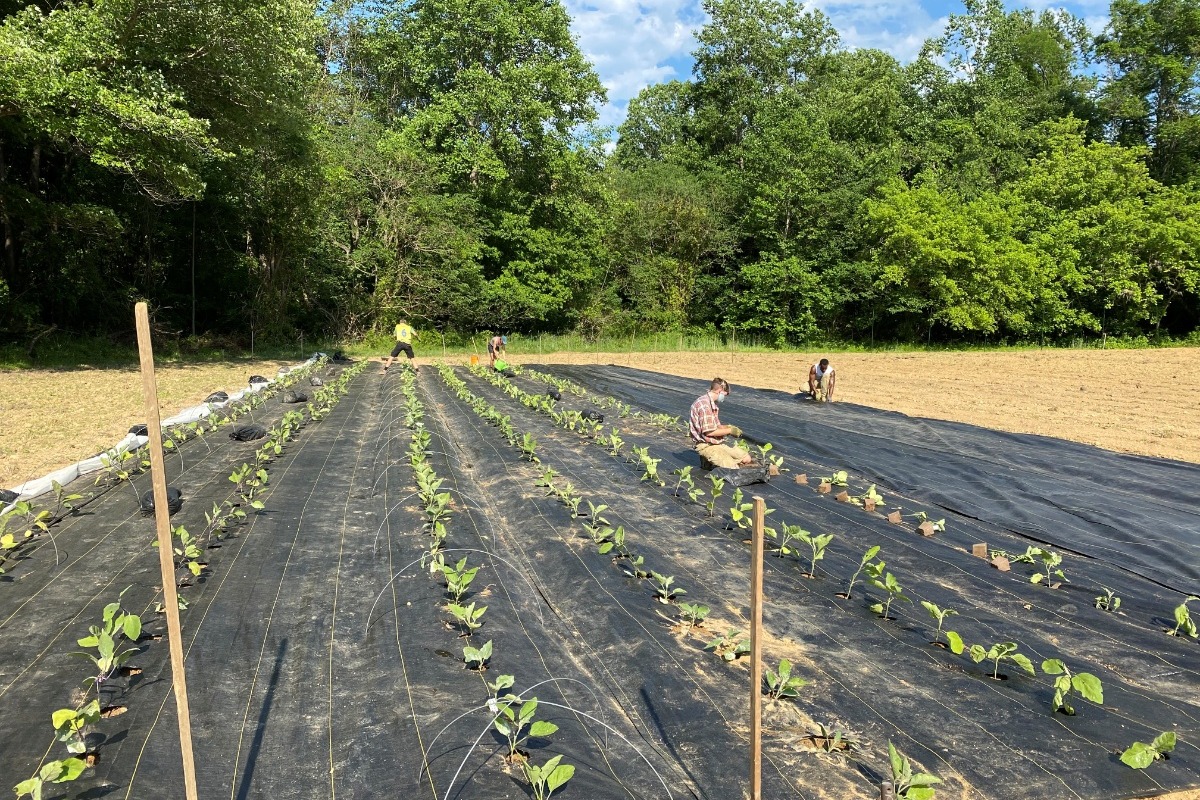 Deep Roots Farm is a regenerative ''O'', women-owned and operated farm located in Brandywine and Upper Marlboro, MD.  We grow vegetables, herbs, fruit, and flowers, and raise chickens on 50 acres for our community. 
Regenerative "O" describes a holistic approach to farming that encourages continuous innovation and improvement of environmental, social, and economic measures.    
The number one priority in regenerative ''O'' agriculture is soil health.  Soil health is intrinsically linked to the total health of our food system. Soil health affects everything from plant health to human well being and the future of our planet.  Regenerative prioritizes soil health while simultaneously encompassing high standards for animal welfare and worker fairness. The idea is to create farm systems that work in harmony with nature to improve the quality of life for every creature involved"
We have big plans for the future of the farm! We plan to incorporate turkeys and ducks for Thanksgiving, hogs and cows into our CSA, and an orchard growing berries, figs, apples, plums, and peaches. In 2020, Farmer Gale has taken huge steps towards this plan by closing on a second farm location. This expansion is incredibly exciting, but the unexpected and tragic spread of COVID-19 has made growing in this more difficult. That's why we're reaching out the community for help! 
      Building a pole barn will help Deep Roots be in compliance with the Food Safety Modernization Act (FSMA), a new regulatory act that puts a much higher burden on small farms (as opposed to Big Ag).  Our pole barn will serve as our wash pack, which will allow us to expand and work through the winter months, have higher levels of safety in food handling practices, and sell produce to schools in DC and PG country. We estimate that the cost of the pole barn, labor, and electrical installation will come to $100,000. Adding the pole barn infrastructure is a huge investment in helping Deep Roots Farm provide community nourishment for the long-term. 
Supporting small farms is vital for protecting the health and future of our land and communities. We hope you'll donate what you can, and stay in touch as part of our farm community! 
You can learn more about Deep Roots Farm at deeprootsfarm.us, or by following us on instagram @farmergale
Fundraising team: Salha Balala (2)
Gale Livingstone
Organizer
Raised $2,187 from 32 donations
Greater Upper Marlboro, MD
Salha Balala
Team member
Raised $1,570 from 22 donations