Cops killed my brother & I've been fighting back
https://www.forcedtrajectory.com/blog/woodland-police-killed-my-brother-and-i-will-not-be-silenced
Above is my written article on my brother's killing at the hands of Woodland Police Department. Please read to gain an understanding of who I am.
Michael was only 30 years old. He was a father to two daughter's, one of which wasnt born yet, so he never go to meet her. He was murdered a similar way to George Floy and also bad the knee in his back.. Last words. "I can't breathe"...
They attemped to cover up my brother's death. They hid his body from us, lied about the damage done to him and released false narratives and lies into the community. This made the community believe they did us a favor by killing my brother.  Many were happy and cheering on the fact that they murdered my brother. We were attacked, mocked and targeted by many and got little support.
Fast forward 3 years and 4 months later. I have actively been doing the work and being the voice for my brother. I've played the dectective role for my brother's killing, I've been the speaker for my family and have been an advocate for others that have been killed at the hands of police. I network with 100s of other families who are impacted like me, and I've found that all of our cases are eerily similar and twisted.
The policing system in the US is twisted and unjust. There is no justice. The officers who killed Michael have still been working w and are at large in our community.
During this work I have put in 1000s of hours of my blood sweat and tears and have not received any pay. I do it for my brother and the movement, as 1000s of others have been killed since my brother. Police terror needs to end!
I've worked with many impacted families and organzations on state legislative changes, two of which we passed in  California over the past couple of years, AB392 and SB1421. Neither of them have been honored or made changes.. I've participated in state and national actions over the years as well.
Any funds raised will help my go towards supporting the work I've been doing and more.
Some of which include:
-Networking and organizing with other impacted families
-Outreach: Finding and connecting w new families 
-Travel expenses related to actions for impacted families 
-Documenting and recording the families aftermaths, to tell our stories.
-Supporting actions and events held by families
-Legal help and assistance on my brothers case
You can also contribute directly via Venmo, Paypal or CashApp.
Venmo: @MarissaMarieMe
Paypal:
www.paypal.me/marissabarrera
Cashapp: $1MarissaMarie
Thank you all soo much for your support and well wishes.
-Marissa Barrera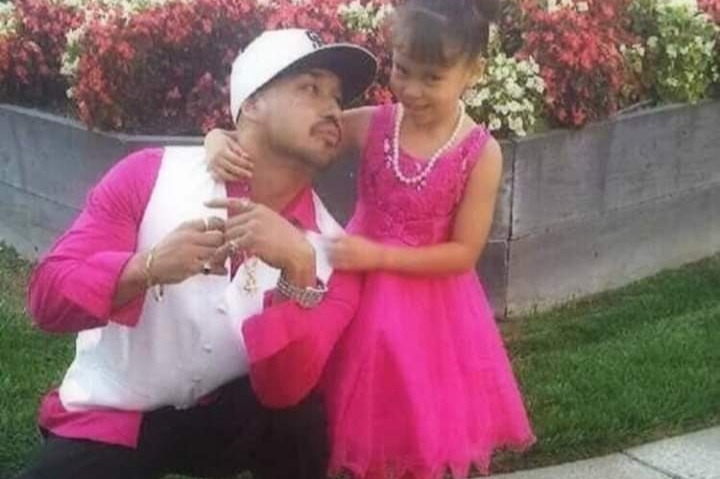 Organizer
Marissa Barrera
Organizer
Sacramento, CA