Support the Chettupalli Family
Friends and family of Ram Chettupalli would like to support them during the inconceivable tragedy of losing both kids in a DUI involved accident. We would like to support medical and funeral expenses and commemorate these young and talented kids by establishing scholarships on their name, as Akshata was aspiring to join an Ivy league next year. We appreciate you supporting the Chettupalli family in reaching this goal.
Until Saturday, December 19, the Chettupalli family was living the perfect American dream. A hard-working immigrant, Ramachandra Reddy, got his green card last year after 16 years, and had just bought their home. At 10:45 pm on Saturday, 12/18, the family was returning from a small get-together; their car was hit by an SUV driven by a 20-year-old under the influence (DUI). 
Arjit (14 years old) was declared dead on the same day and Akshata (16 years old) was put on life-support. She fought hard for a week but unfortunately, we lost her on Christmas day (12/25). The parents are out of danger and are expected to recover physically. However, the emotional trauma they are enduring is unimaginable.
Both the kids were extremely talented, focused, and gifted. In addition to getting high GPAs, they earned numerous awards in tennis, chess, karate, robotics. Both the kids also won presidential voluntary service awards consecutively for three years. Akshata was the school vice president at North Hollywood Highly Gifted and Talented Magnet School. The accident happened in a split second, taking away dreams, hopes, and aspirations of two beautiful lives of the Chettupalli family, leaving grief, sadness, and suffering in the accident's wake.
Both parents, Ram and Rajani, are very active in the community and volunteer for several organizations. Rajani volunteers as a teacher in Manabadi to teach kids Telugu. It is heart-wrenching to see them go through this devastating situation and we want to help them keep the memory of their kids alive.
NOTE:


To establish transparency, we want to make sure all donors are aware of the organizers for this fundraiser. We are a part of the local LA community, a diversified group representing Ramachandra Reddy Chettupalli's (RC) friends/colleagues, Indian Telugu regional groups, etc.
Fundraiser Link: gofundme.com/f/Chettupalli-friends-and-family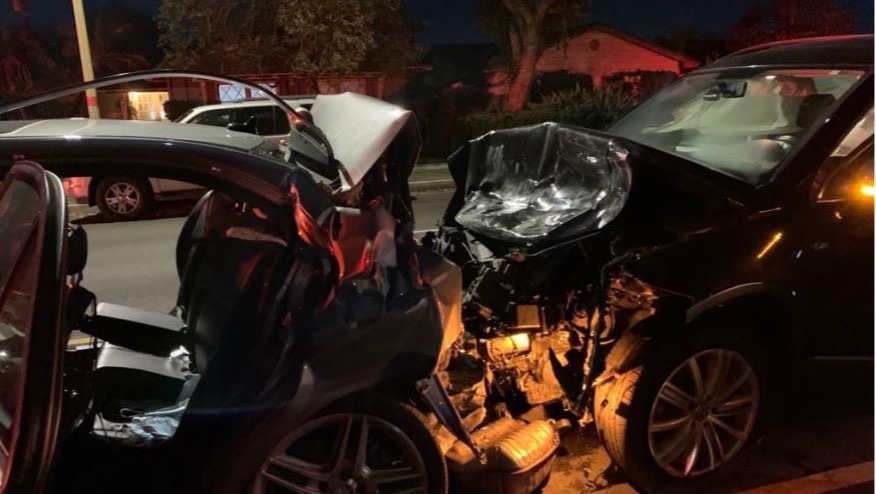 Organizer and beneficiary
Ramachandra Reddy Chettupalli