STOP P.A.S. Bringing home Gabby




My name is Leah and I am the proud mother of two beautiful
little girls 12 and 5. In 2011 after a very mentally abusive relationship and infidelity on many occasions, complete isolation from my family and friends on the other end of the country I left and moved 4 hours away (I was unable to leave the province). We adjusted and found happiness again! I soon found a great lawyer and was preparing to file for custody and support. He got wind of the amount I would be awarded. Shortly following this the manipulation began again and before I knew it I was back right where I started.

He stressed that he wanted to fix our family, that his biggest failure in life would to have a broken home for all of us, the cheating and partying would stop.

 

What I didn't know was that he had hired a lawyer too. He was building a case to take custody of our youngest daughter to avoid the many costs that were coming his way.

 

The mental abuse got worse he demanded many things from me like to lose the weight from having our 3 year old ( I was 130 lbs). He made me feel like nothing. He demanded a prenup stating the kids couldn't leave the province and that all assets would stay with him. He demanded me to give up any rights to alimony or child support. If I didn't sign these he would take my daughter and I would never see her again.

 

I felt I had lost everything, that my world was being ripped from beneath me. On the night of December 4th I attempted to take my life. I spent the next month in the hospital the beginning fighting for my life. I was diagnosed with bipolar disorder and began the road to bettering my life. The day I was release home he served me custody papers he have filed for them the day before I had been hospitalized. The entire time I was in the hospital he was at a lawyer's office. He made comments to mutual friends it couldn't have worked out better!!!!! He suggested I go see me family for Christmas to relax, I thought great because he was always so hesitant to send us (he didn't like spending money for me to see my family). Two days before my scheduled flight home he texted me and told me he canceled my flight and changed the locks on the house and I should stay where I belong! To forget about him and our daughter he would send my things in the mail.

 

I sure didn't do that!!!! I was seeing the light for the first time it was time to fight!!! I found my own house got settled and began figure figuring the legal stuff out. I was threatened to not bring a lawyer to court or he would destroy me and make my life hell, I didn't bring a lawyer……..big mistake. He told me to leave the custody like this for now and we will figure this all out. He told me this was the Leah I fell in love with after I submitted to his demands, I saw my daughter almost every day she spent most nights

with me. When she would be at his house he would call for me to come put her to bed she was crying. He would eat dinner at my house most of the time and sleep over often with our daughter. You can imagine how difficult it is to recover when you are under the thumb of a wealthy manipulator of a man.

 

The final straw was mother's day of 2012. I walked in thinking maybe I was getting dinner or a gift…..wrong again!!! It was the young girl I caught him with online sitting there in our living room of our family home. The battle began when he decided he was financially free and clear to be himself once again. He started with holding our daughter and discontinued contact with me.  

 

I knew at this point it was time to go home and heal so I could fight full on for my beautiful daughter. I have visited twice and she has come once. We talk very often, send gifts and letters and post cards though I am sure she doesn't get them. He is now engaged and wants my daughter to be adopted, he is completely cut me off from communication on parenting, he has told her to school not to communicate with me even know its court ordered. My five year old told me on the phone " Momma (********) said you're a bad person and I need a new mommy" wow!!!!! This needs to end I now have a great lawyer and am hoping to bring Gabrielle home after the trial in January 2015 to her older sister and the rest of our family. If you're wondering about current conditions I have had a very clear bill of health as well as two doctors and a therapist speaking up for me in the trial. I also hold a great job in the mental health sector and very much enjoy helping people, I also help out on line with suicide prevention, I parent my daughter of 12 full time. Life is almost perfect just missing our last little puzzle piece Gabrielle. I work very hard and have a great paying job but can't do it without some help the legal bills keep piling up I have paid 5000 in lawyer fees and we continue to raise money. Every dollar counts to help bring Gabrielle home !!!!

 

Thank you and GOD bless!!!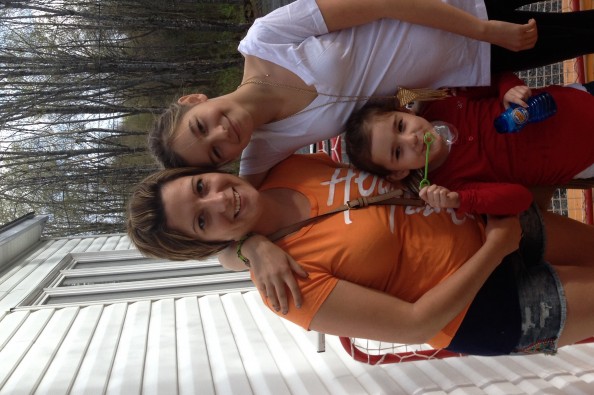 Organizer
#1 fundraising platform

More people start fundraisers on GoFundMe than on any other platform. Learn more

GoFundMe Guarantee

In the rare case something isn't right, we will work with you to determine if misuse occurred. Learn more

Expert advice, 24/7

Contact us with your questions and we'll answer, day or night. Learn more