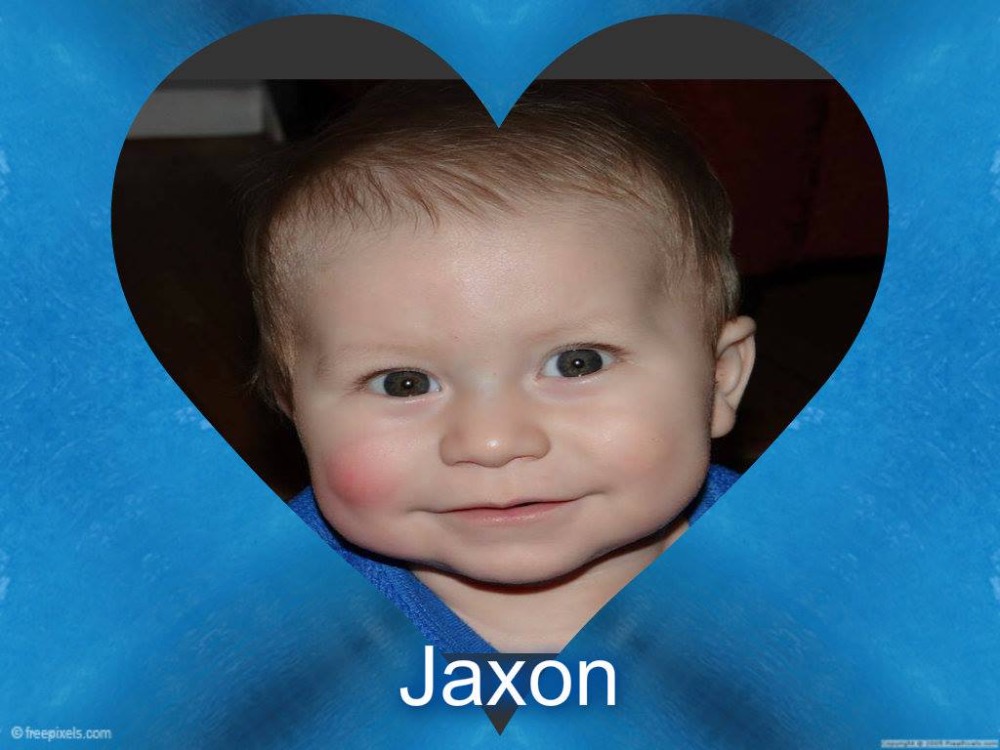 This adorable little boy is Jaxon.  He is a happy, healthy, sweet little boy with a smile that could melt your heart.  
Over the summer, this wasn't the case.  Jaxon was abused at the hands of his mom's boyfriend.  He had bite marks, bruises, hickeys and suction marks on him and was developmentally delayed the day he was taken from his mother's home.
That was the same day he lost his big brother, Mason.  Mason, just 2 years old, had more extensive injuries and didn't make it.  Jaxon went to live with his daddy.
Since he's been with his dad, Jaxon has improved tremendously.  He is developmentally on track and is just a ball of sunshine.  Sadly, there is a dark cloud just out of reach.
Jaxon's dad is currently in a fight to keep him away from his mother, the woman that sat idly by while her children were severly abused; the woman that refused to take Mason to the doctor when he was showing very obvious signs of needing medical attention; the woman that accepts no responsibility and sees herself as the victim.
Daddy is fighting very hard to keep Jaxon safe and happy and home with him where he belongs.  This costs a lot of money they simply don't have.  Please, will you help keep Jaxon safe?  Any little bit helps.

Organizer
Dawn DeCosmo
Organizer
Poughkeepsie, NY