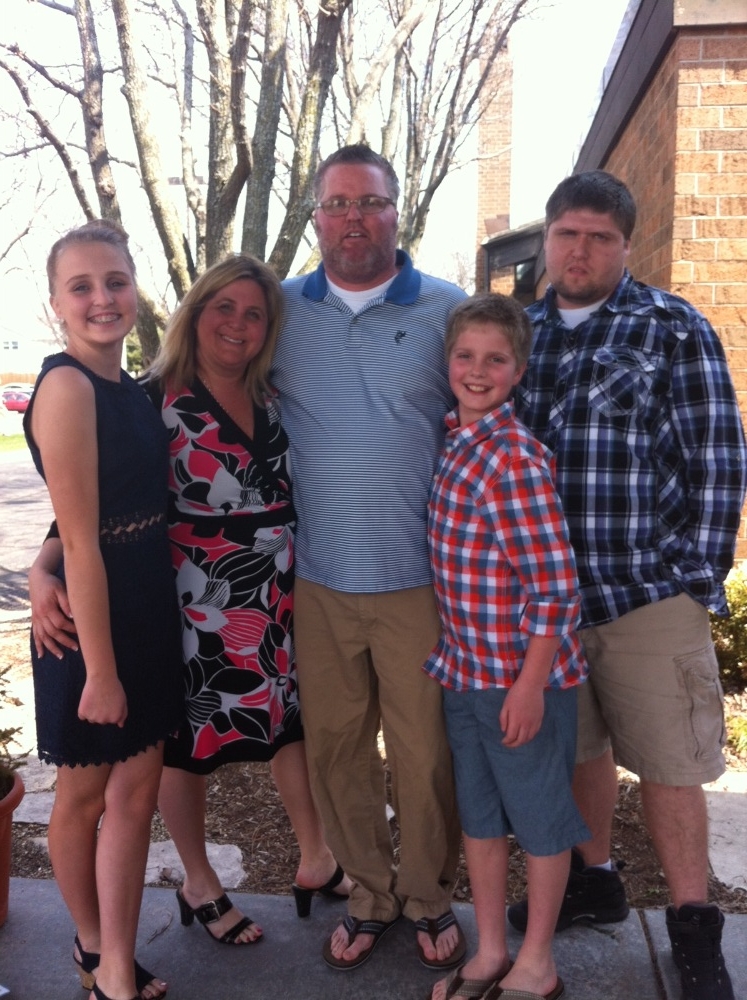 Thank you for visiting the Thornton Family Fund page.   Jimmy Thornton is a loving husband and father of 3, and is battling a rare disease - Neurocysticosis after unknowingly ingesting an egg from the pork tapeworm when he was a child. Since having multiple strokes resulting in partial blindness, memory loss, and many other painful symptoms, Jimmy is also suffering from severe depression.  He is no longer able to work to support his family, and this beautiful family of 5 could use our financial support to tackle the immense medical bills and keep their family afloat.
Despite the horrible prognosis and years of stress, the family has maintained a positive attitude.  They have 3 wonderful children and they need our help! His wife MaryBeth is working 3 jobs to try and make ends meet all while still taking care of Jimmy and travelling to the NIH in Maryland every month for his medical needs.  
We have the special opportunity to give back to this family  - to help lift a bit of their stress and allow them to spend more quality time with Jimmy while they can. No amount is too small...please help us spread the word!
Best,
The Friend's of the Thornton Family 
Jimmy's story
After suffering since childhood with undiagnosed symptoms, last year the Thornton family's nightmare began when traveling home from a hockey tournament and Jimmy was suddenly unable to speak and started feeling weak. His wife MaryBeth brought him to the hospital, and after blood work, MRI's and a brain biopsy he was finally diagnosed.  Neurocysticosis was caused by the live larva from the pork tape worm travelling to Jimmy's brain and settling in to live. Most people have the parasites living in the folds of the brain, but Jimmy has it in the worst place - the outer layer of the brain where all the blood vessels and nerves are located - therefore causing constant strokes in his brain.After his initial treatments last year doctors believed that treatment killed the parasite so Jimmy was tapered from his medication. In December 2013 the Thornton's worst nightmare came true - the parasite was back and Jimmy had a massive stroke, leaving him with blindness in his peripheral vision to the left, loss of short term memory, fatigue, swelling of the brain and severe depression. His case is being studied for research purposes at the National Institute of Health in Bethesda, Maryland as neurocysticsicosis is rare in America. His treatment requires the Thornton's to travel once a month from Chicago to Maryland and every other week to Rush in Chicago for treatment and studies.  They do this in the hopes that experts can learn from Jimmy's case how best to treat this awful disease, so others won't have to suffer. 



giancarlo and arianna couch 
Organizer