Let's get Addie to California!
If you are lucky enough to know the Burgess family, you have experienced their kindness and love. Addison has made it to the national level of the Braille Challenge and will be traveling with her family to Los Angeles for the June 21st competition. Let's all come together and help them focus on this amazing achievement instead of worrying about how to finance this trip. Addie is one of the most amazing children we have been blessed to know...
As Lady Bird Johnson said, "Children are likely to live up to what you believe of them."  We believe Addie can change the world! Make a donation and send a few words of encouragment to her today!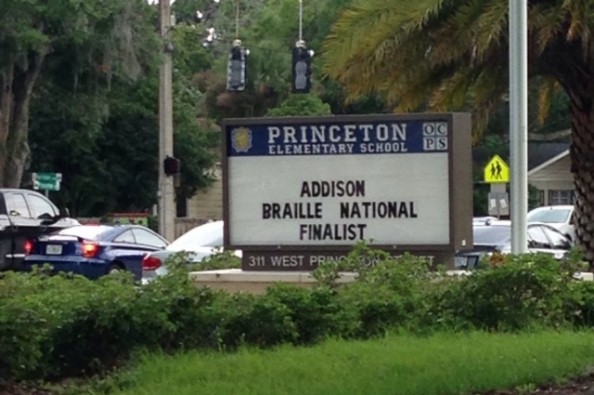 Organizer