WillPower Push/Pull Fundraiser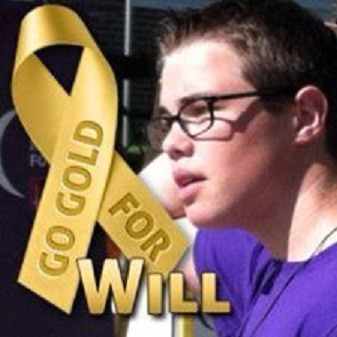 Will Mishler, age 15, was diagnosed with Neuroblastoma Cancer/ Nerve Cancer Sept. 2012. In Feb. 2013, Will became Insulin Dependent due to the Cancer. Since then, he has endured many surgeries including behind the eye surgery, visual worsening, nerve damage, received an artificial pancreas from Medtronic pump, numerous hospitalizations, treatments and more. Will continues to make visits to Hematology, Oncology, Endocrine, Nutritionists, Eye Surgeons, multiple therapies and hospitals as his battle continues. Will's hope is to one day become a Strength Coach and help others become strong and healthy. Strength Haven, in Elkhart, is hosting a Push/Pull (Bench Press/Deadlift) Event Saturday, June 14th at 9:30am with 100% of the proceeds going to Will and his battle.
**THIS PAGE IS FOR THOSE THAT ARE NOT PARTICIPATING IN THE EVENT BUT WOULD LIKE TO MAKE A DONATION. FOR THOSE WHO WISH TO PARTICIPATE IN THE PUSH/PULL EVENT PLEASE CLICK THE LINK BELOW AND CLICK ON THE WillPower Entry Form BUTTON. 
http://www.strengthhaven.com/
Organizer