Help us rescue Dobby! She lives in Kerala, India, where she has adopted myself and my friends as her family. We're working on a project which ends on the 24th of April, and we want to find a way to bring Dobby back to the UK with us (or even find her a new home somewhere closer).


Dobby came onto our site a few days into the project, terrified of everyone, but hungry enough to come looking for any scraps of food she could find. Despite her nervous nature, she has an incredibly sweet personality, and she just wants to be loved by people. She's very thin, and she suffers with fleas and possibly worms. The project we're here for means we get fed on site, and so she can steal a little to get by on, but once the project ends in May she'll have nothing to eat again. 

The reason Dobby is so nervous is that she has been (and still is) beaten with sticks and regularly has rocks thrown at her. All it took was a few gentle pats on the head and she hasn't left us since, sleeping on our porch and waiting for us to wake up in the morning and to come back to the house during the day. We can't bear the thought of leaving her there waiting for us when we go to the airport next Thursday, because she will sit on that porch for a long time waiting for us to come back again.

Please help us to raise the money to find Dobby a family who will care for her properly. Our plan is either to get her back to the UK, where she can be quarantined and treated by a vet before we find her a home, or to pay for any other avenue which will get her the better life she deserves. Dobby is a gentle dog who deserves a gentle life.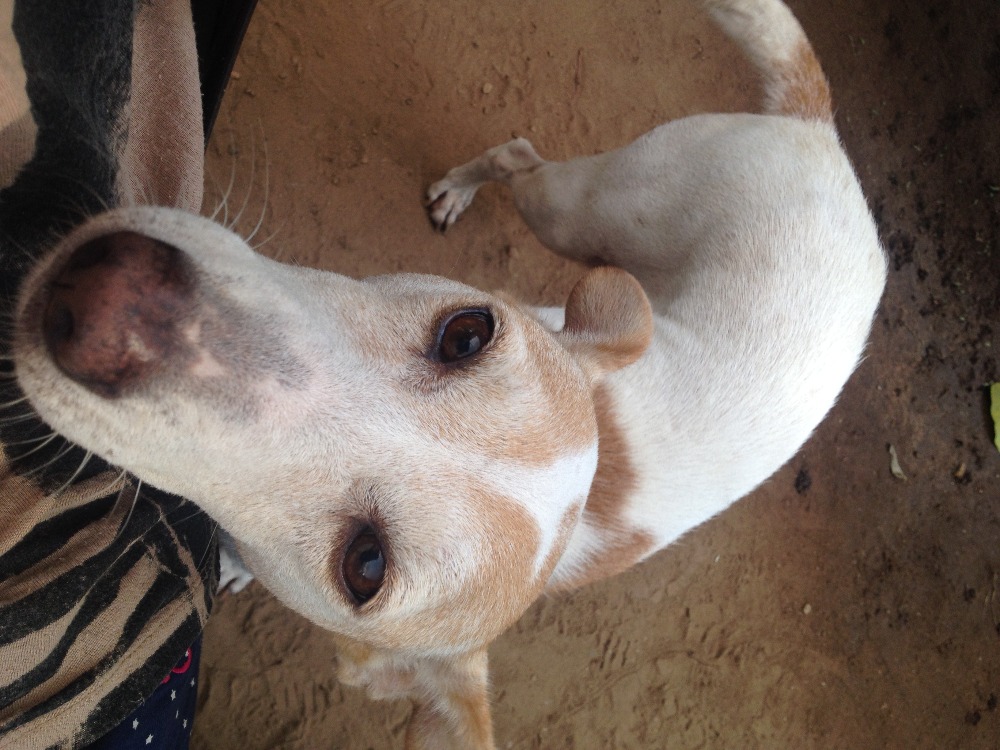 Organizer