WE SAVED 179 Dogs and Puppies!!!

THANK YOU EVERYONE.
Happy to report 179 dogs and puppies were saved. Please read the latest update for the details including where funding was spent and some outstanding items we have to finish that will need financial support.
Despite all the odds and all the opposition, we did it. #NeverGiveUP


UPDATE
We have been granted the 30-day extension by the judge and still have many dogs to place before 11/2 now. If you are an established rescue or experienced adopter please send me an email and I will direct you to the right person.
If you are experienced transporter we would also like to talk with you.
There is NO REASON to email or call HDW or Lassen County  - they are all in agreement with this ending with the best possible outcomes for all the dogs. We have a written, signed legal document from HDW as well as a plan of ongoing follow up to ensure this never happens again.
We still have a long way to go. Your support is greatly appreciated.


SEE UPDATE - RECEIVED AN EXTENSION OF 30 DAYS IF JUDGE APPROVES!

URGENT! 
DESPITE OUR BEST EFFORTS OVER 80 DOGS and 26 PUPPIES WILL BE EUTHANIZED in Lassen County, CA.
High Desert Wolves will go to court on 10/5 for execution of an Abatement Warrant which means the County will go onto the property and seize all adult dogs in excess of a quantity of 25 and euthanize them.
We have asked Lassen County to halt the Abatement Warrant process and give us a chance to help the animals. We have provided them with a detailed Rescue Plan and an update on the progress to date – OUR EXTENSION WAS DENIED.
We MUST SAVE as many of the adult dogs as we can (the County will not seize the puppies under the age of 6 months.) We have 12 adult dogs vaccinated and ready to be placed NOW.
We will move all others as safely and quickly as possible and work with fosters/adopters on vaccinations and alterations. 
MANY are RESCUE/SANCTUARY ONLY or EXPERIENCED adopters and we will work with interested parties on the costs to take them.
PLEASE HELP US SO OVER 80 DOGS DO NOT DIE. They are the innocents in this case.
Contact us immediately to help with placement (even if temporary), transport, and donations.



Dogs are starving and breeding uncontrollably.
Out of control puppy breeding in Northern California of Northern Breed mixes has been ordered to shut down. The dogs are not being fed and will starve to death without funds to pay for food. We are in the process of finding organizations to help place these gorgeous animals to prevent them from being euthanized by the local authorities.
Many dogs are not neutered or spayed and continue to produce puppies making this situation more precarious. Currently, we have over 30 puppies that need homes with two litters on the way so most likely 40+ puppies that will need to be saved.
We need funds to pay for fixing all the animals to prevent breeding. Once fixed and assessed we will be adopting out to homes and sanctuaries. We are not charging a fee to adopt these animals however each potential adopter must fill out an application first.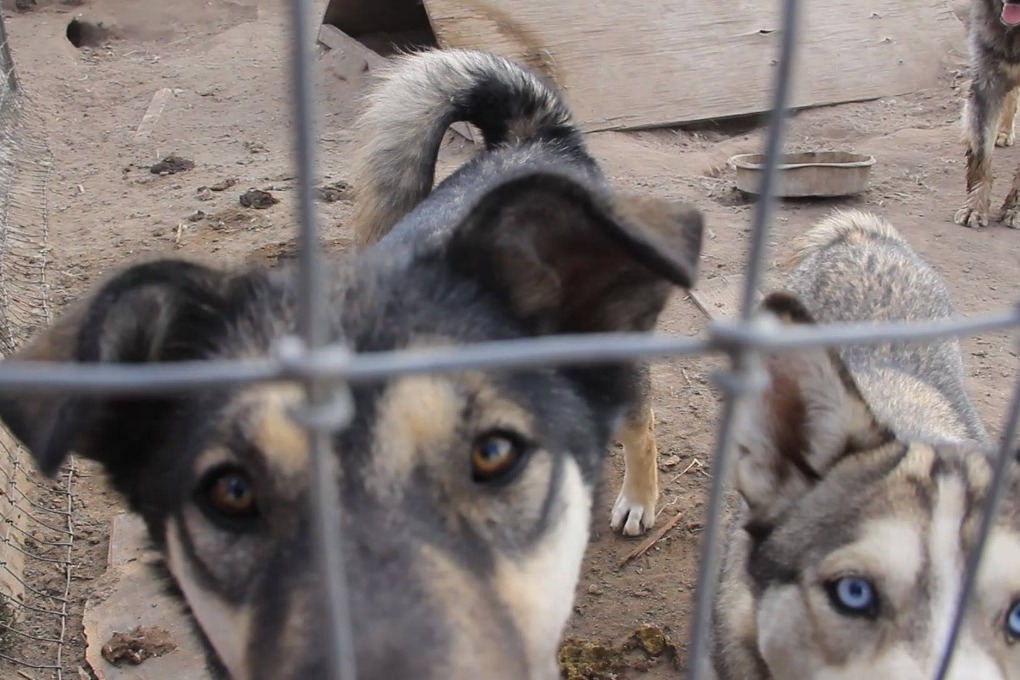 You may adopt. But please donate first.
The dogs are being kept in cages and pens with no ability to stop their breeding and are in unhealthy conditions. Two new litters were birthed just a few days ago and two more females are pregnant. We must get these dogs fixed. Time is of the essence, animal control is holding off on seizing and euthanizing these dogs if we can make progress by stopping the breeding, keeping them fed and finding them homes.
 Adoption inquiries to [email redacted]

Please note we are requiring an application and home checks so we are currently only placing in the Western US.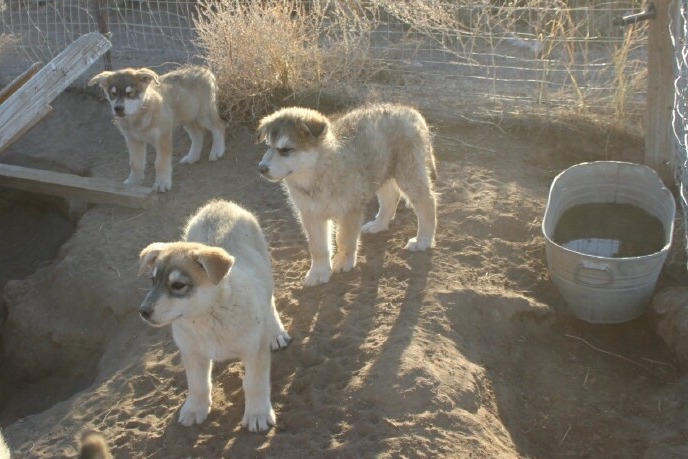 It is not right for these beautiful animals to be euthanized. Over 30 amazing puppies need a home and if you are considering adopting a pet, this is a great time to reach out a hand in saving a life.
Currently, feeding approximately 90 dogs to keep them alive costs $200 a day. Your donation goes to feeding these dogs as well as getting them fixed to prevent further breeding amongst their population. We need to get health certifications which a very kind vet specialist has offered to do for all the dogs for $20/each. This certificate of health makes it possible for us to get these little loves placed in homes or sanctuaries. 
Any amount helps at least feed.
It is urgent that we get the funds to complete our goal as soon as possible because this is a very time sensitive issue at hand. Animal control is trying to euthanize all these animals and the sooner we can get them fixed and a health certificate the sooner we can get all these dogs into homes and sanctuaries. 
Any amount helps and is greatly appreciated. As members of a community sometimes it is necessary to come together and clean up the mess of others and at this time these dogs are in dire need of our help. For those who have ever felt that amazing connection with a dog, consider donating to help bring these pups the lives they deserve.
All proceeds will go directly to pay for the following: 1) food purchases 2) Fixing over 70 adults 3) Health certification for each dog so they may be placed 4) Vet services 5) Transportation 6) other miscellaneous expenses directly related to a rescue effort. No funds will be given directly to the organization we are rescuing these animals from. All fees will be paid directly to vendors and Plan B to Save Wolves is reviewing all expenses and approving payment.
Who we are:  Plan B to Save Wolves is a designated 501c3 overseeing the administration of funds for the project as per the paragraph above (
www.Planb.Foundation
). We are located in Sedona, AZ. Funds will NOT be given to the organization directly.  E.g. veterinarians will be paid directly. David Scharps, located in Los Angeles, CA, is a private individual who became involved because he has the desire to try and save these animals, the time and the means as he has donated personally to this effort. Susan Weidel of W.O.L.F. (located in Colorado) is helping to facilitate the adoptions and placement along with several other sanctuaries across the country. 
Please note, because the funds are being distributed directly to a nonprofit all donations are now tax deductible. Please contact Betsy at the email below if you require additional documentation for your tax professional.
None of the parties involved have any relationship with this organization or its owner prior to this rescue effort. Many have been trying to resolve this situation and we are simply offering our resources to continue the effort and achieve some sort of success and save these animals.
If anyone has a question please contact Betsy at
b@planb.foundation
With the utmost gratitude,
Rescue team
Organizer
Betsy Klein 
Organizer
Cold Springs Road, CA