Hello! I am an Australian Dramatic Soprano living in London asking for financial assistance to help me fund a three month audition tour of Germany.
I moved to London in 2008 after completing the Young Artist Program at Opera Queensland to give myself the best opportunity for an international career. Prior to that I worked for four years in the full time Opera Chorus for Opera Australia. During my time at Opera Australia and Opera Queensland I sought out visiting international artists for coaching and advice and was encouraged to move into a solo career due to the size and quality of my voice. Two of the visiting artists I worked with during this time in Australia were Elizabeth Connell (who later became my teacher in London) and Richard Bonynge.
Since moving to London I have worked for two of the United Kingdom's largest opera companies, English National Opera and Welsh National Opera, covering lead roles for each as well as performing lead roles for smaller UK companies. Roles I have covered include Turandot (Turandot, ENO and WNO), Santuzza (Cavalleria Rusticana, ENO), Marta (The Passenger, ENO) and most recently Leonore (Fidelio, ENO). I have also performed the roles Rosalinda (Die Fledermaus), Aida (Aida), Tatiana (Eugene Onegin) and this year I will tour Tosca (Tosca) for Opera Brava
http://www.operabrava.co.uk/performances.php?prod=25.
On my website, sheppeard.me you can see my work to date.
Performing for these companies has been a wonderful opportunity and I've worked with amazing fellow artists, directors and conductors. During my 6 years in the UK I have continued to study with wonderful teachers and coaches to develop my voice. A dramatic soprano voice takes many, many years of training and I am now at the point where I am ready to sing the roles which take so much vocal development and stamina. Germany has over 90 opera houses so there is much more work available. The repertoire I sing, the size of the houses which can programme this large repertoire and the amount of work available all means there is a greater demand for dramatic voices in Germany. The next step is an audition tour. In Germany I will be offering for auditions the Wagner roles I have been studying over the last year as well as all the dramatic soprano roles I have covered and performed during my time in the UK.
Since moving to the UK I have supported myself in London with various jobs including waitressing, retail and reception work - sometimes concurrently while working for various UK opera companies. It is a bit of a juggling act but I do it happily as it gives me the opportunity to do what I love, improve my skills and means I can also pay my rent! Opera training is very expensive and the cut off age for competitions and funding does not take into account the years of development needed for a dramatic voice - we just aren't ready by age 30!
Being based in Germany for a three month audition tour will mean I can completely focus on auditions and am not flying back and forth from London, juggling work and paying last minute airfares from London into Germany. It is extremely difficult for employers to always give me the time off I need to go to auditions. As kind as my employers have always been to me, no company can happily sustain the needs of a serious commitment to auditions in the UK and in Germany. My resources have been drained from trying to sustain work and travel to auditions into Germany along with paying for singing lessons and coaching's. It's impossible for me to save for a project like this. I need to fully commit my time and energy to auditioning if I am to have a chance at the successful career I have been working so hard toward for so many years.
While in Germany I will also do an intensive German language course which is important for auditions and future work in German Opera houses. I have done several short German language courses in London and thus have a reasonable German language ability, but an intensive 3 month course in Germany would enable me to interact more specifically and would be invaluable for my future work on stage, with German-speaking directors and conductors.
An estimated breakdown of costs for my three month tour includes:
flights - returns from London to Germany and train travel within Germany = £1500
accommodation for 3 months, £500/month = £1500
audition fees - between £20 and £40 per audition = £400
coachings and lessons - £50 per weekly session = £600
German language 3 month course = £700
food and incidentals for 3 months = £1000
It is very difficult to ask for help, I have worked extremely hard with my teachers, coaches and opera companies, as well as supporting myself with other work, and I am very grateful that I have been able to follow my dream thus far. I am able to offer email updates, CD's, tickets to the current production of Tosca I am in and even private concerts for donors in return for support. My hope in the future is to be able to pass on my knowledge and experience to young singers and support them in the way I am now asking for support.
I love this art form and have spent all my adult life working toward a career. I hope you may be able to help me. Thank you in advance, Kate.
sheppeard.me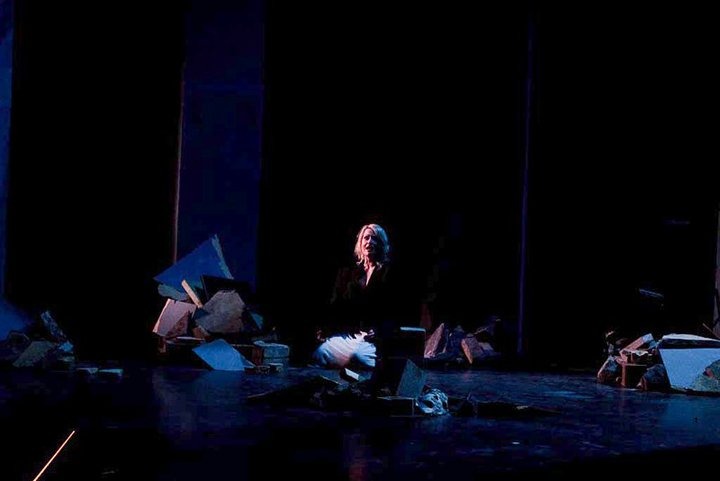 Organizer
Kate Sheppeard 
Organizer
London, Greater London, United Kingdom