Family First Foreclosure Defense
Hi FRIENDS,
If you are reading this, then you probably know my sister, Almitra Gasper, or you know me, Kahlil Almustafa. If you know us then you know that family and community are extremely important to us. Several of you reading this may have even lived in our home for a period of time. Many of you have likely attended a Kwanzaa gathering or Friday night fish fry. If you haven't physically been to our home, then you've definitely heard us speak about our home and our pride for our Jamaica, Queens community.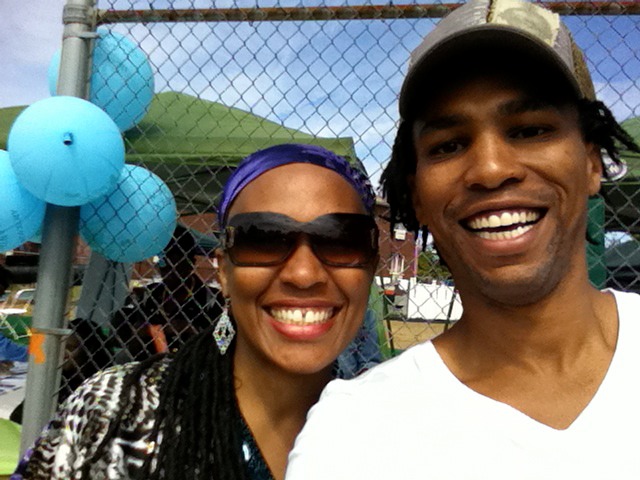 A Health & Wellness fair in the 'hood organized by Almitra 
You may or may not know that we've been battling the bank to defend our home from foreclosure. Today, we are asking you, our family and friends, for a financial contribution to help save our home. The bank is attempting to take our home but with the support of our community, we know we can win.
THE "F" WORD
For half a decade our family has had a cloud hanging over our heads - the "F" word, Foreclosure. Fighting foreclosure is an overwhelming source of stress and anxiety: responding to phone calls and letters from banks, debt collectors and lawyers; fierce arguments and long-lasting hostilities between family members; a financially debilitating credit report; sleepless nights and bad dreams. Foreclosure inspires both shame and guilt. The banks depend on people not fighting back. We are fighting back. We've researched, attended informational sessions from housing non-profits and free legal service providers, and represented ourselves at all of our court appearances. Now, we are hiring a lawyer to defend us.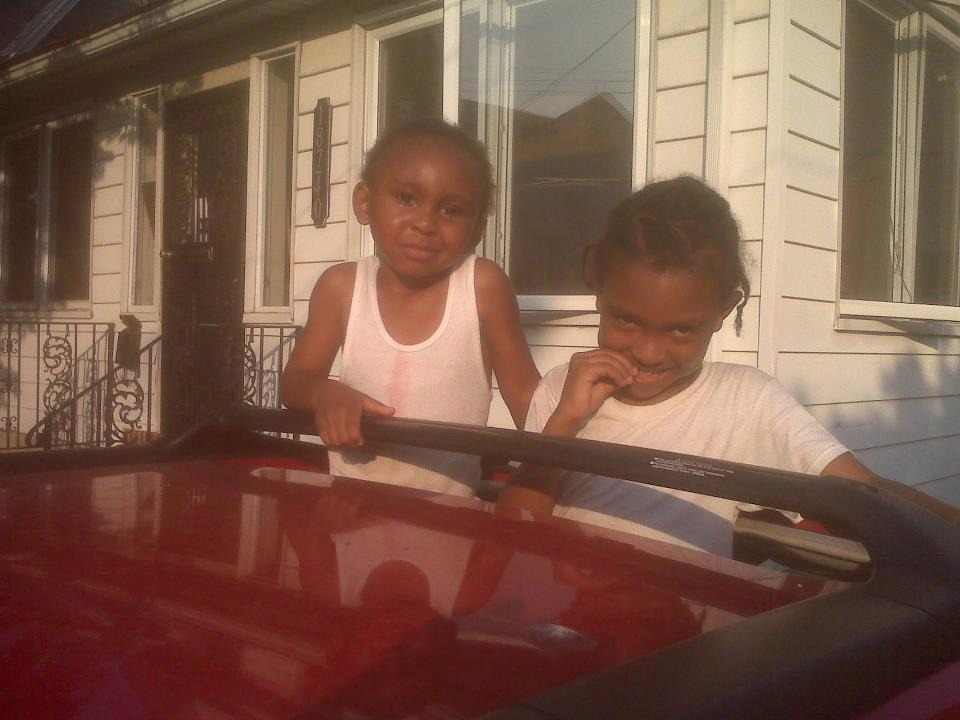 Almitra's boys Amar and Ansar in front of the house
In the US, an estimated ten million people have been forced out of their homes through foreclosure and bank eviction from 2007-2013 ("Foreclosed: State of the Dream 2008." United for a Fair Economy, 2008). Going up against the bank is like David trying to defeat Goliath. Banks employ complicated procedures meant to disempower and confuse. As financial institutions sell the rights to profit from loans, exposure to fraudulent practices increases. Legal firms devise tricky strategies, launched en masse, to ensure a profit for their clients.
My family has gone up against the banks, and thus far, we have prevented them from taking our Home. We are fighting to defy the statistics. For us, "F" is for forgiveness, for family, and for future.
The boys celebrating Kwanzaa. Umoja means Unity.
A BRIEF HISTORY
Since 2009, our family has been fighting foreclosure. During these past five years, we have built a solid case to support the claim that our family is the unfortunate victim of a predatory, subprime loan. Thus far, we have discovered that eight separate housing laws were violated in the process of taking out this loan. We've also learned that the plaintiff in our case and their law firm have histories of fraudulent practices.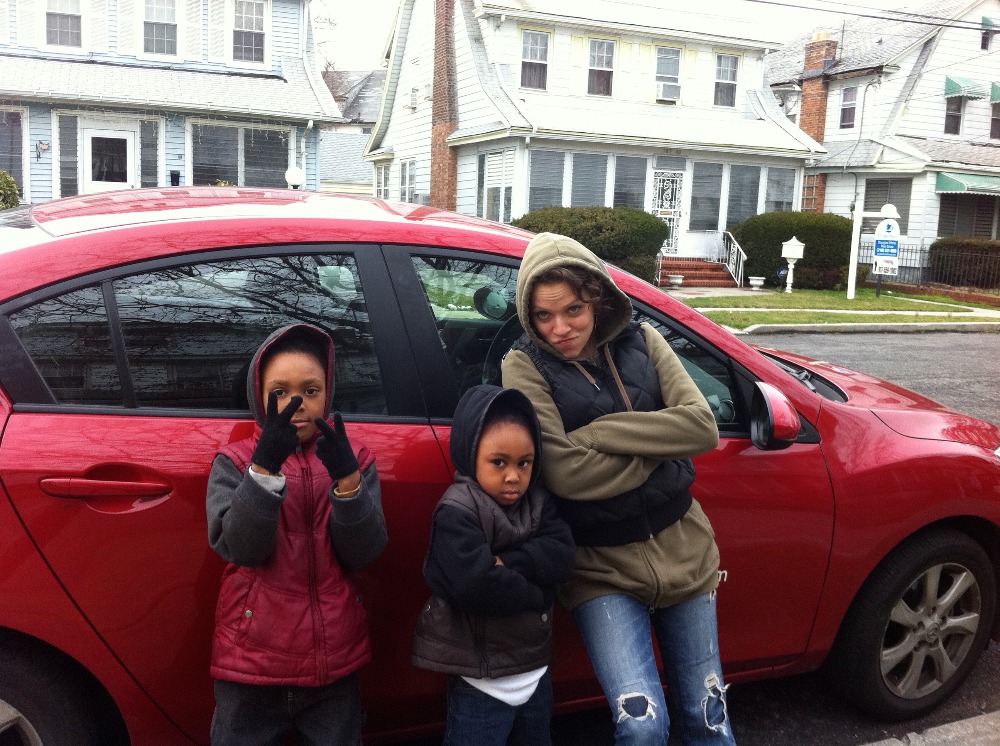 Defense Team: Aunty Ju-Ju and her nephews, Ansar & Amar. 
In 2013, the bank escalated their foreclosure lawsuit filed against us in the Queens Supreme Court by filing a motion for summary judgment. In December, after many hours of research and discussion, we hired a lawyer to defend our home from the bank. We are fortunate. Most families facing foreclosure in our Jamaica, Queens community do not secure legal representation. Having a lawyer represent us is the lone advantage we have to ensure we keep our home.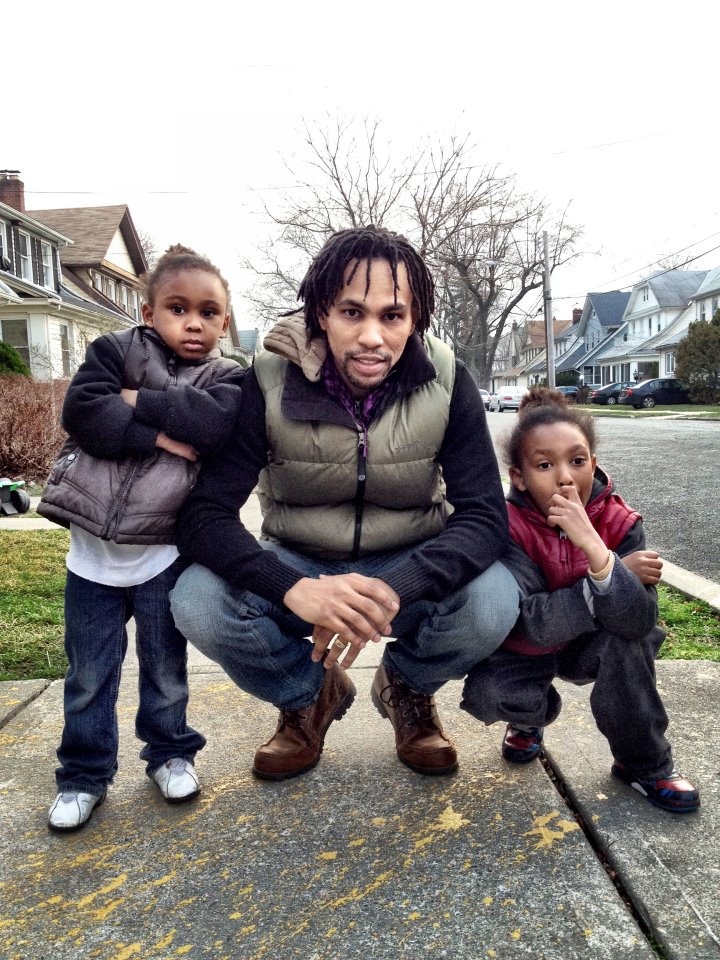 Uncle Kahlil and the nephews rocking bubble vests on the block

WHAT WE NEED
In the first two weeks of March 2014, we need to raise $2,000 to make a payment to our lawyer. Our lawyer has been incredibly skilled in handling our case, as well as patient in waiting for payments. If we do not pay him soon, unfortunately, he will have no choice but to withdraw from our case, which would lead to certain defeat. Once we've raised this first payment, we need to press on and raise the remaining $7,000 to make sure our lawyer is paid in full.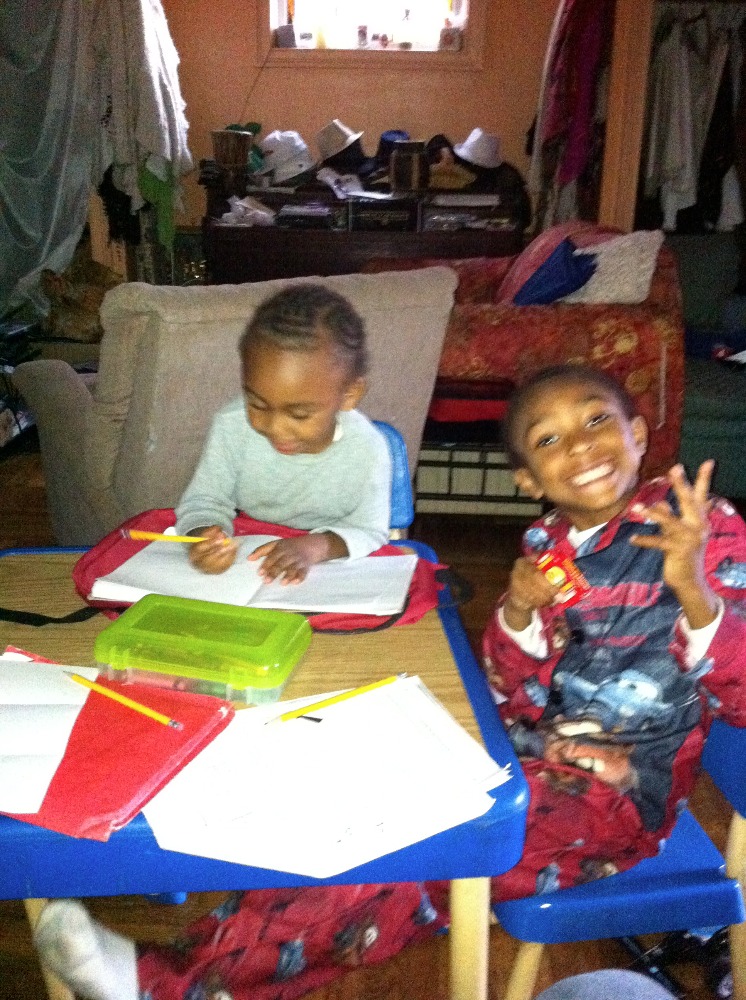 Amar and Ansar doing homework with Uncle Kahlil
THE IMPACT
On December 16, our lawyer submitted a response to the bank's motion for summary judgment. We are waiting for the judge to review the documents from both sides and make a judgment. Fortunately for us, contested cases almost never result in default judgments. Keeping our lawyer on the case will ensure we have a fair trial.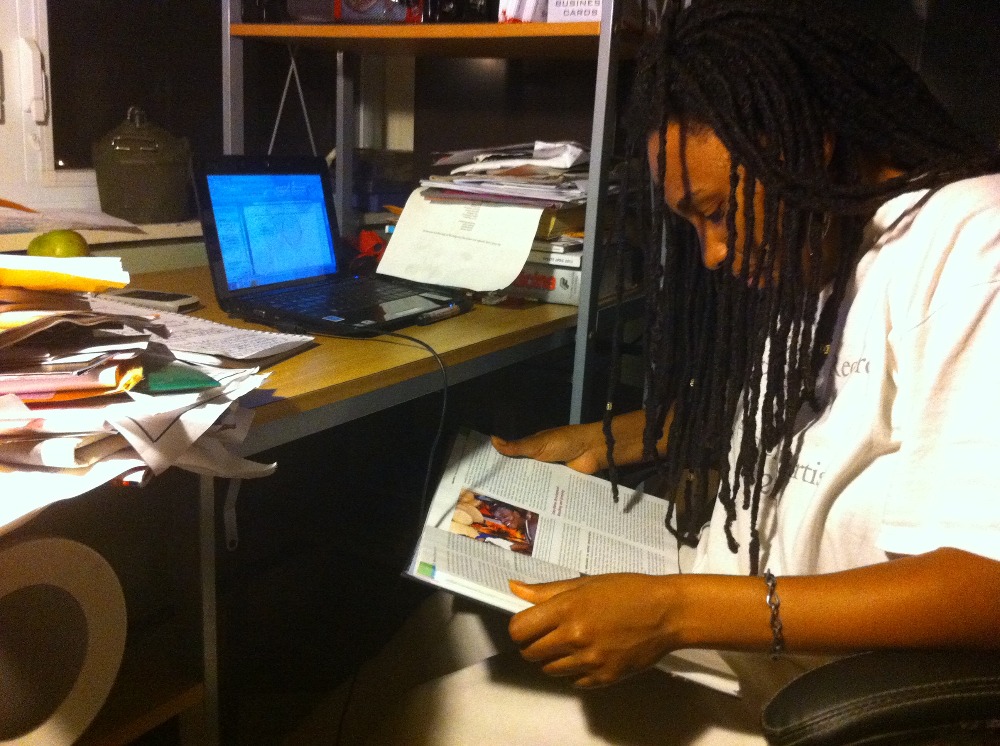 Mommy's in school and has to do homework too

FAQ'sYou guys are young. How are you already homeowners?
In 2000, our family inherited The House on Sullivan Road from our grandmother, Shirley Redmon, free and clear of any debt. At the time, my sisters and I were 25, 23, and 21 years old. A couple of years after our grandmother's death, we took a loan out against our home to pay for basic household expenses. Through the years, we refinanced our loan several times. Six years ago, we stopped paying our loan because we believed we were the unfortunate victims of a predatory, subprime loan. 
Why not just move?
We are not only protecting our home, we are fighting for hundreds of thousands of dollars in equity, not to mention our families' legacy. Plus, New York City needs us.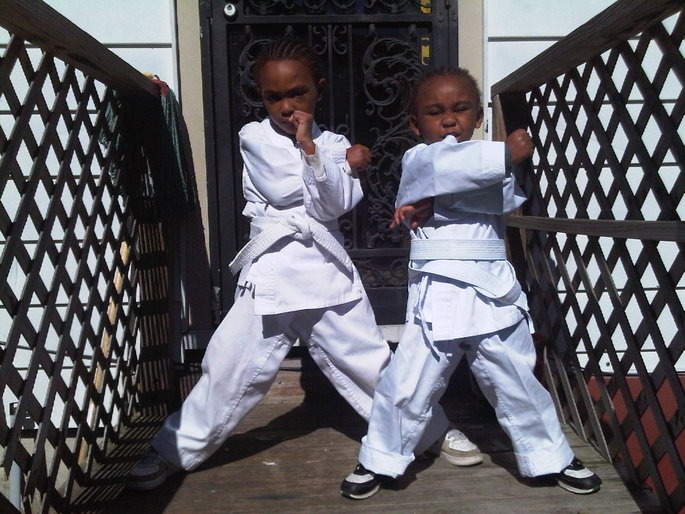 Amar and Ansar in Karate poses on the back porch
What is a summary judgement?
In a summary judgment the plaintiff submits a stack of documents to the judge basically saying, "Let's not waste the court's time and money with a trial. Look at the case as we see it and make a summary judgment." As Defendants we have the right to submit a response. Sadly, most families facing foreclosure are intimidated by the legal system and are unable to secure or afford competent legal representation. 
Where's the case at now? Where is it going?
Currently, we are waiting for the judge to look at both sides and make a judgement. We are assuming that the judge will not risk having a case overturned and will be unwilling to make a judgment against us. Since 98% of people facing debt collection in New York City do not receive legal representation, we are betting that having a lawyer will be a decisive advantage.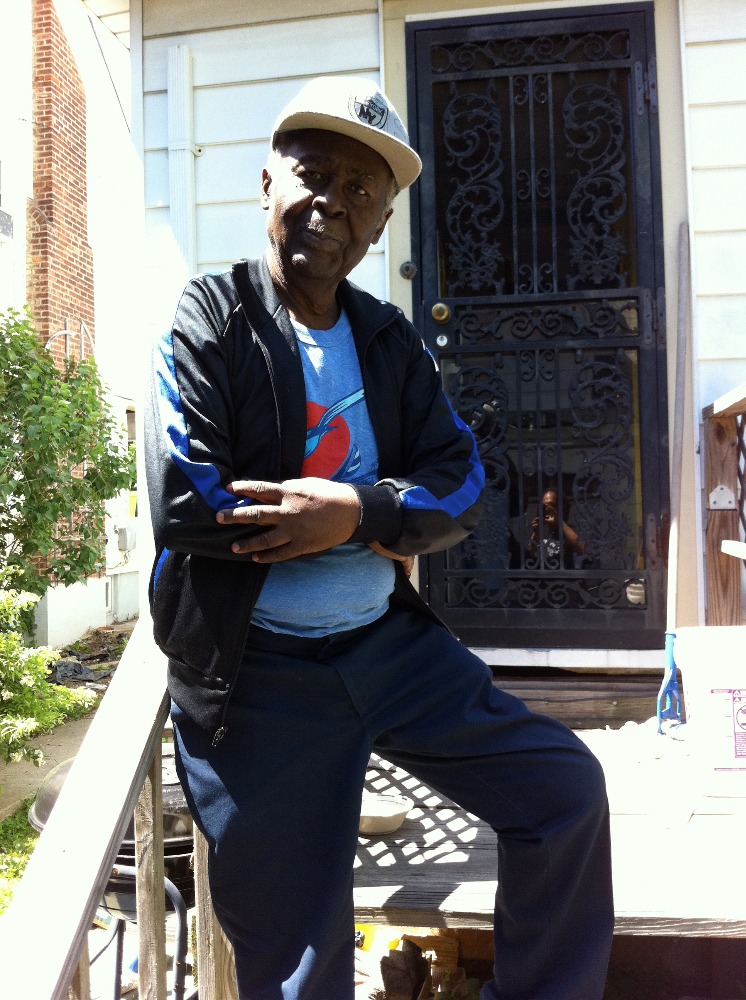 Grandma's brother, 
Uncle
Bill in a be-boy stance in the backyard
Who is this wonderful lawyer you keep talking about?
We reached out to free legal services, to our friends who were lawyers, and and found a lawyer who we believe to be our best option. But where did we find this guy? You guessed it. We found our lawyer on the internet. He wrote a couple of stellar articles about successful foreclosure defenses that got our attention. Our vetting process began with scanning his reviews on YELP. In our interview with him to determine whether or not we would hire him, he answered all of our questions superbly. We were most concerned with a lawyer who would one, be willing to enter the type of defense we had chosen, and two, would be skilled enough to defeat the plaintiff's crafty, sneaky legal team. If you want to take a closer look or are in need of legal representation, we would happily pass his website and contact information to you privately.
Organizer