Kaitlyn's Unexpected Journey: 


As many of our friends and family know, two year-old Kaityln Garcia was recently in an accident that resulted in the amputation of her left hand.  Kaitlyn fell from a lawn mower and tragically, her hand got under the deck of the mower and was badly injured.  She was life flighted to Children's Memorial Hermann Hospital in Houston, TX where doctors worked diligently to try and save her hand.  Unfortunately, her hand could not be saved and doctors had no choice but to amputate.  
Kaitlyn will face a variety of new challenges as she grows and learns how to adjust with the use of only one hand.  But for anyone that knows Kailtyn, her bright personality has remained unchanged and she is still laughing and smiling through this terrible ordeal.   
Her parents, Chris and Evelyn Garcia, will not only face these new challenges with their daugther, but they will encounter the financial challenges that such an accident and disability will bring.  Even with Kaitlyn's insurance, the social workers are expecting multiple bills ranging anywhere from $10,000 to $80,000 just for the immediate medical care following the accident.  This does not include the expense from the prothestic and any future prothestics Kailtyn will need as she grows. 
Thank you so much for your kindess and love through this ordeal.  Any donation is truly a blessing and will bring Kaitlyn one step closer to healing and adjusting to the new challenges she will face.   Please keep Kaitlyn and her family in your prayers as they face this new journey together. 
Thank you and God bless!!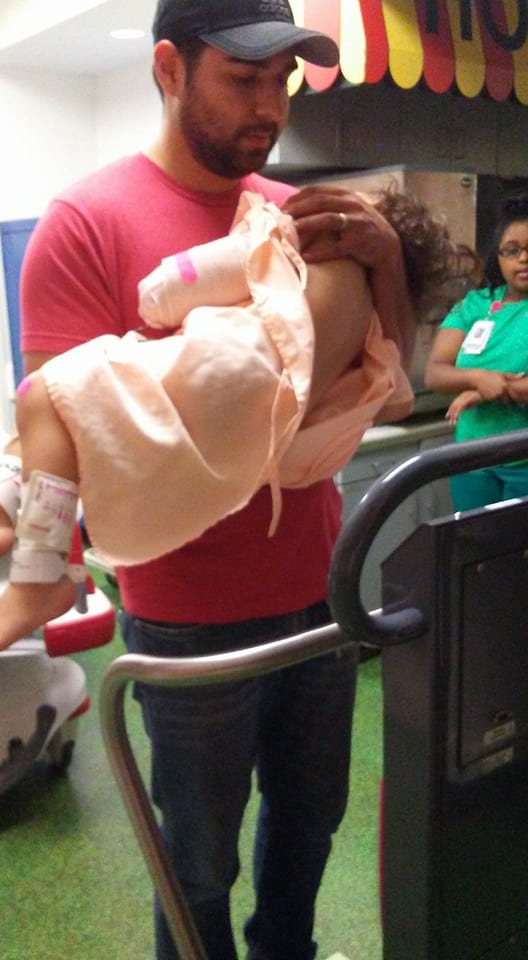 Organizer and beneficiary