Please help Wishes Come True!!!
6What do you do when you are planning a wedding to marry the man of your dreams and start your future, when it all comes crashing down to a screeching halt? This was supposed to be our happily ever after waiting so long to find our soulmate.With Erick's permission, I have NEVER been so candidly open about our relationship etc, but I will do anything I can for my best friend and partner in life!!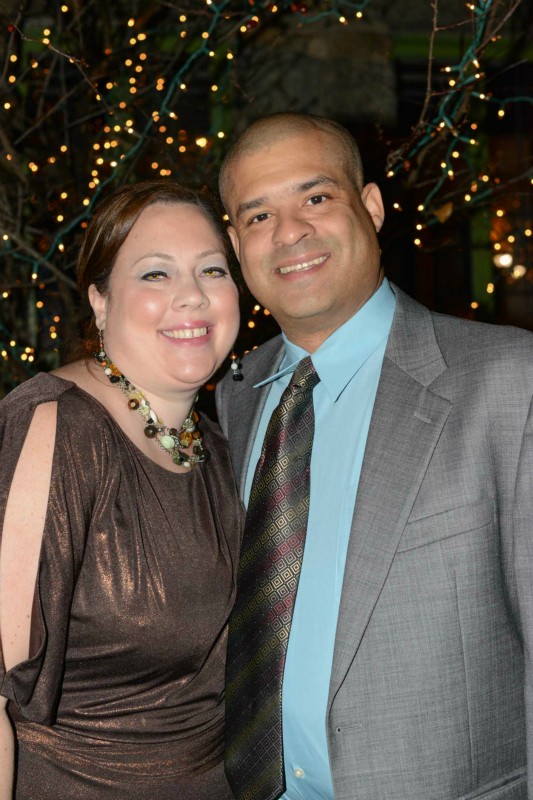 Erick had felt that his leg was bothering him. He happened to have a primary care appointment with his doctor. Erick had said it felt like someone was breaking his leg. He also had a tender spot when she examined his abdomen. MD ordered an ultrasound and they found clots in his legs. I had to start giving him daily injections of a blood thinning medication. The MD also ordered a CT scan of his abdomen. They were not expecting to find spots on his liver, pancreas, and spine; but they did. The next step was to obtain a biopsy to check the spots found in his liver. He went on a Friday and by Monday his doctor called and said the cells were Malignant and not benign (which we had hoped.) Erick would not tell me this until Tuesday night knowing how upset I would be knowing he has some sort of cancer. They had told us it would take 10 days originally so I knew we had a problem.
Erick asked for his primary doctor to call me and for her to speak with me. The primary care md did tell me she was sending Erick to a very aggressive oncologist. We had to wait a week for that appointment. During that week, all I did was throw up and go to work. The day came, Wednesday December 17th, I knew we were going to hear what I did not want to hear. Erick just wanted to know what he was dealing with. When I looked up the oncologist and saw his specialty, I cried. We went in to the Oncologist's office and he introduced himself. He was pleasant, but already I was so angry. He basically just went into asking Erick if he had any symptoms. None. Just a little fatigued at times. What do you expect when you watch football during the week until all hours of the night and then get up at 6:30am:.He made up for it on the weekend.Finally the diagnosis came straight from the Oncologists mouth:it was exactly what I thought Pancreatic Cancer because we could not stabilize his blood sugar day to day.
The oncologists said there are tumors in his liver and a spot on his spine, and in his pancreatic tail; he says it is in his lymph nodes and blood stream. No surgery, no cure:..he has said typically from the time of diagnosis, they say your given 6 months to a year to live. Although we know this could just be estimates of time, it is still difficult to accept the reality no matter how much time. They are putting him in a clinical trial, which may extend his life by an extra year if he is lucky they said. He happened to get the last spot in the trial. We are devastated. There are no words. We cried together:.I yelled at the doctor "we have so much to do including getting married this year." I said "How do you do this all day and deliver this news to people???" I realized I do the same thing at work. I take care of these patients from Dana Farber and help them obtain their imaging to get to their MD's at Dana Farber. All of this was on this past Tuesday and they wanted him to come back today December 19th to have a port a cath line in his chest to receive the Chemotherapy. Since he is on the blood thinners they had to wait, and decided it would be on Christmas Eve. Christmas eve we have the port surgery at Brigham and Women's hospital and then we go to Dana Farber to receive his first 3 1/2 hour Chemo treatment. The next treatment is on New Years Eve Day. I told Erick I would support his wishes whole heartedly if he did not want Chemo he did not have to do it. Erick wants to fight to give himself some time with us, I will support that too. I have told him if he starts and does not like it that he does not have to go further. He has a few things on the bucket list and I want to make all of his dreams come true!! This is the only thing I can do to help complete his life after we get married in the near future. WE CAN NOT DO THIS ALONE. We have cancelled our wedding in August of 2014 and will try to do something ASAP. Everyone says they want to help. We need this first and foremost to get him where he wants to go and to help ease his mind. We want company and people to drop by. We need that too. We will reach out for help with other things, but this is where we need to begin. Erick is having a hard time as to be expected having been told 2 days ago that he is terminally ill. Erick always puts other people before him, wanting to help everyone else out first. I love him with all my heart and soul.
Everything falls on my shoulders to take care of everyone because I am a nurse. I take this on naturally.We also want to take Noah on a trip to spend time with Erick and I in a very happy place, in Disney or the Disney cruise. It will kill me to tell Noah when it is time that he will lose Erick. When Noah's father who abruptly left us and moved to California, I felt such immense guilt. Erick came into our lives for a reason and has treated my son Noah as his own from day one. Erick is an angel. There was a time he did not know if he could do this. He changed his attitude and completely embraced being a dad. Erick is the best influence and man/dad Noah could ever have! My heart breaks for both of them.
My son's father did come to visit as I allowed and Erick welcomed him into our home because he knew it is about Noah not us. This speaks immensly to the person he is and the example he sets!! Erick is so forgiving. I wish I could be half the person he is. During the visit, Noah's father said to my son, I am your father but Erick is your daddy. We said no, you are his daddy and Erick is Erick. Erick would not ever take that away from him. I was floored at how he behaved with such poise and forgiveness.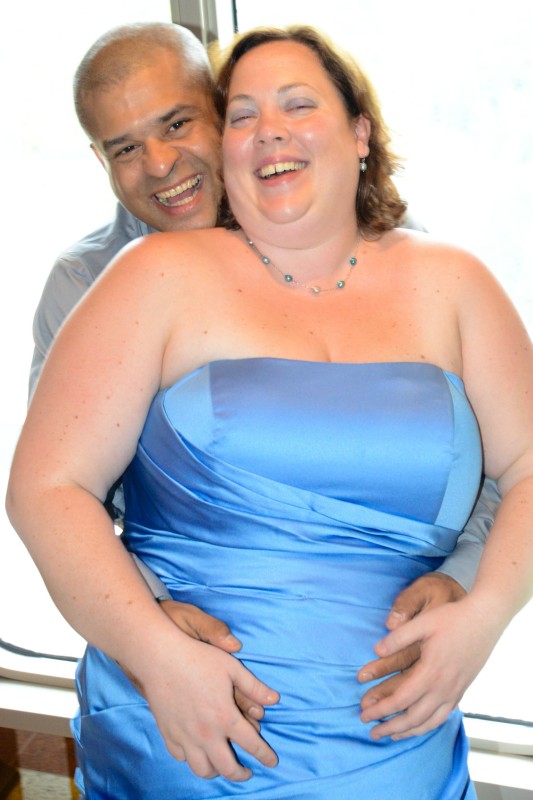 Our lives will be forever changed whether we have 1 day or 3 years... I will be with him everyday whether we do something fun and distracting or just sit at Chemo. I do know i was put in his life to be his nurse:He changed my life and I will make him proud.I will keep a point and shoot camera in my bag everyday so we can take pictures everyday of everything. I will be there every step of the way and told him I will not leave his side. I will be there to the end so he is never scared. I can not even imagine how he is feeling knowing he is terminally ill, all I can say is I would change places in a heartbeat:The pain on his face when he cries breaks me. I don't know why this is happening to the most amazing man in my life, my soulmate. Thankfully we have lots of friends and family who do want to help and support us. This is the first step I can take. It is so hard that we have to start this Christmas eve and see if we can make it until next one. My son still believes in Santa and it will help get us through these very immediate difficult days. This is especially difficult during this being the holiday season.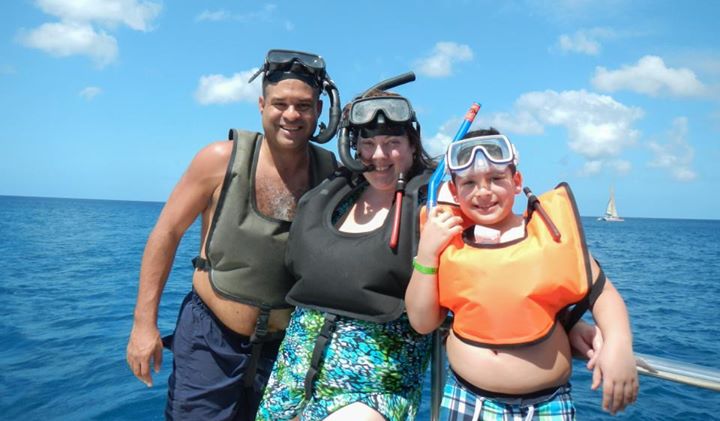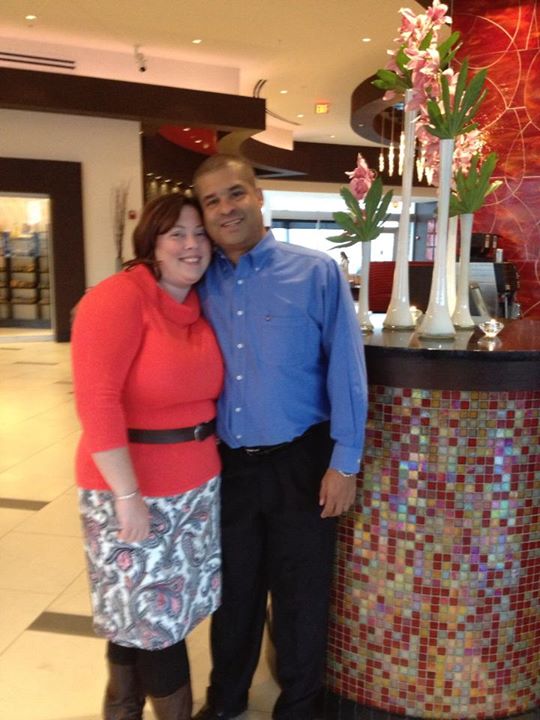 Please share our story with everyone you know:.on facebook, via email or group messages. Instagram or whatever you can think of. Even if you can not help, maybe someone else can through sharing. My mind is spinning and I cry as I write this so I apologize if there are spelling or grammatical errors. If 25,000 people see this and donate even a dollar we will be helped!!! We need to fight and defy the odds! I want more time with my love! For anyone who wants to reach out and talk to us if you are just finding out this way I am sorry, please don't hesitate to call [phone redacted]. There are too many people to call but we will get back to you!!!With Love, Jennifer and Erick

Organizer
#1 fundraising platform

More people start fundraisers on GoFundMe than on any other platform. Learn more

GoFundMe Guarantee

In the rare case something isn't right, we will work with you to determine if misuse occurred. Learn more

Expert advice, 24/7

Contact us with your questions and we'll answer, day or night. Learn more