Some of you may have already heard, but most of you likely have not. I am so sorry to be the bearer of such sad news. On Wednesday August 22nd, my mother Susan Lanzetta passed away. She was a kind and gentle woman and a wonderful mother, while also being as stubborn and opinionated as they come. I say often that she saved me and my sister when she moved back to New Hampshire during a particularly difficult period in our younger days. Her life, as is so often the case, was full of dramatic ups and downs. Her battle with depression and physical pain took its toll on her in numerous forms over the years, but she persevered through it all.
She spent the majority of her life in Vermont and New Hampshire, and loved both dearly. Most recently, she made the decision to move to Maryland where she could be a grandmother for my sister Katy's newborn son Jackson. This picture was taken last week at our family vacation home in Maine, which her father built for his children. As you can see, mom loved Jack very much. Every single opportunity to hold him, bounce him, talk to him and sing to him she would take with pure joy. I am incredibly grateful that he had the opportunity to meet such a loving woman before her time came.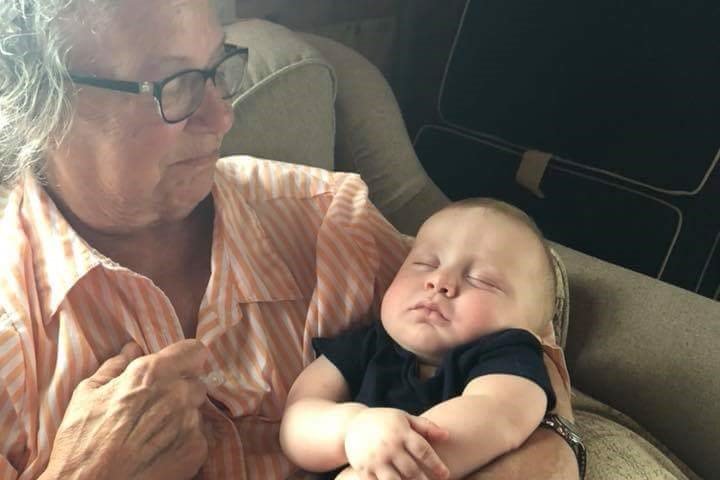 Her wishes are to be cremated and buried back in New Hampshire. My sister Katy and I agreed to set up this platform in hopes that those who knew and loved our mother, or can contribute in any way, can help us through this difficult time. Contributions will be utilized to help us cover cremation, burial and service expenses. At the moment, there is no set deadline, but I will keep this page updated as events unfold. To those of you who have been here for us already, we are very grateful for your kind words and understanding. Thank you all so very much.
Sincerely, 
Tim and Katy
Organizer