http://www.tri-cityherald.com/news/local/article194273149.html
Hassan was injured on January 10, 2018, when someone ran a red light and hit the car Hassan was driving.
Hassan was driving a car that had been fitted with special hand controls so Hassan could operate the car as he is unable to use the foot pedals.  When Hassan was four years old, he became very ill and suffered spinal stenosis and lost all motor function.  As a result, he became paraplegic.
As you can see from the pictures, he persisted.  His story did not end there.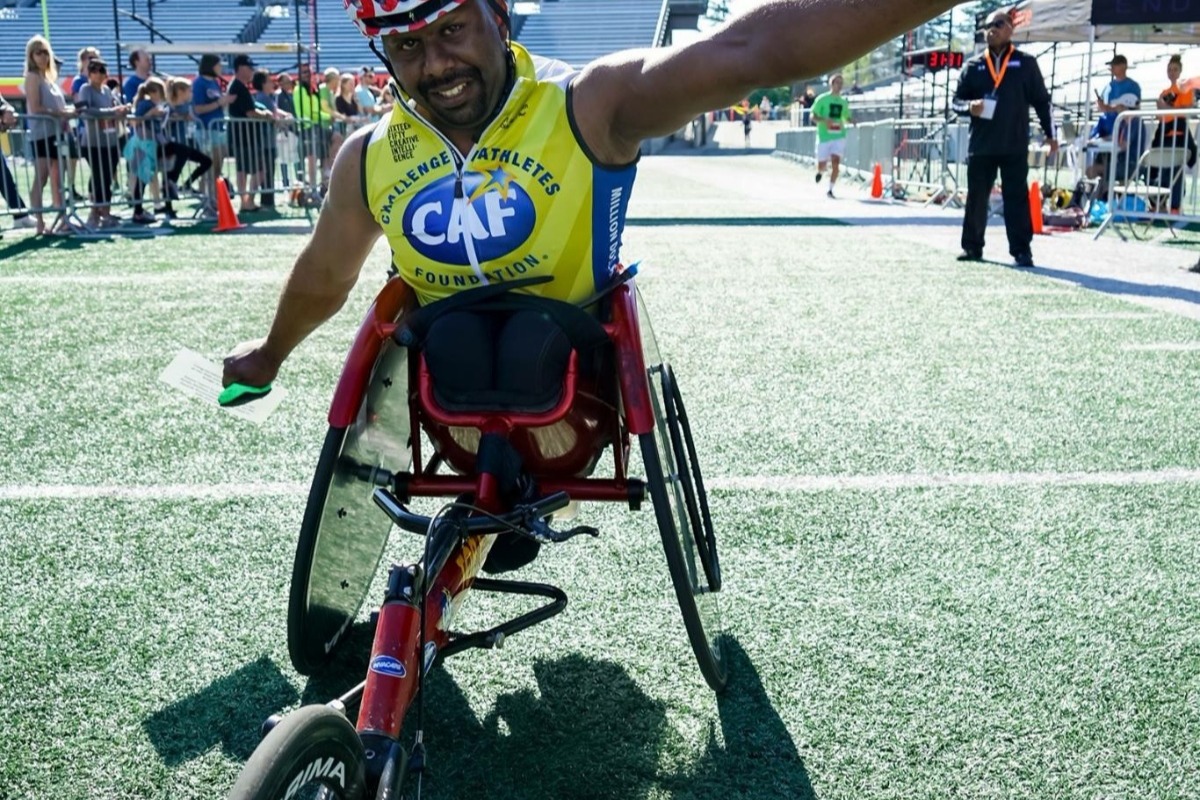 Hassan loves racing and is a hand cyclist.  He shared that one of the things he enjoys the most about racing is that he has been able to connect with other people that have special needs and give back through coaching.  
Hassan lives in Tricities and says he was happy when he found out he lived in the same town that had a company that manufactured manual wheelchairs.  He met some people that worked there and they arranged for him to tour the plant.  He never imagined that he would be working there but that's exactly what happened.  He has been an employee there for a few months now.  
Hassan would greatly appreciate any assistance in reaching his goal to purchase a car and have it fitted with special hand controls.  The car allowed him to travel back and forth to his new job and gave him an additional sense of independence.
Hassan was physically injured in the car accident.  He is at home now but has not been released to return to work yet.  He is getting physical therapy and is working towards recovery.  The funds he raises will also help with his regular daily living expenses while he is out of work.
I work with Hassan.  In the short time I have known him, I can say with certainty that he is a kind, intelligent and caring spirit.  He has the kind of story that inspires people to want to be better-- at least that's how it made me feel.  I feel honored that he shared his story with me and I feel honored to know him.
Organizer and beneficiary