Port Arthur Hurricane Harvey Relief
My name is Semond (sah-moan) Atkins and Port Arthur, TX is my hometown. The devastation from Hurricane Harvey is one that my hometown has never seen. Majority of the town is either in shelters, hotels, evacuated to other areas, or piled up in the houses that were lucky to not flood or have minimum damage. Like others, most of my family and friends are packed into other relative homes, and have 4 or more families under one roof. Since the city is still pretty much shut down and some areas still unaccessible, majority of the city is out of work, or have no jobs to return to. I'm creating this Go Fund Me for my family and friends that were affected, and are now dealing the cleaning up. With money received it will be going toward repairs, clean up, and replacing items lost in their homes.
My heart goes out to all affected by hurricane Harvey, I know that this monetary donation will go towards helping them get back on their feet. I will be providing each family gift cards to Walmart, Target, Lowes, and for gas. Also will be using money to help with cleanup efforts.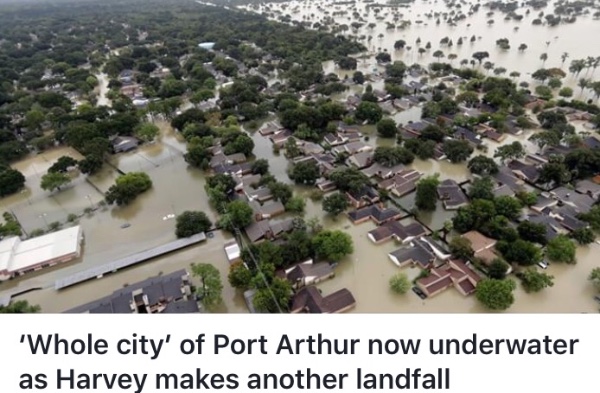 Organizer