Single Mom, wants life back, need BCIR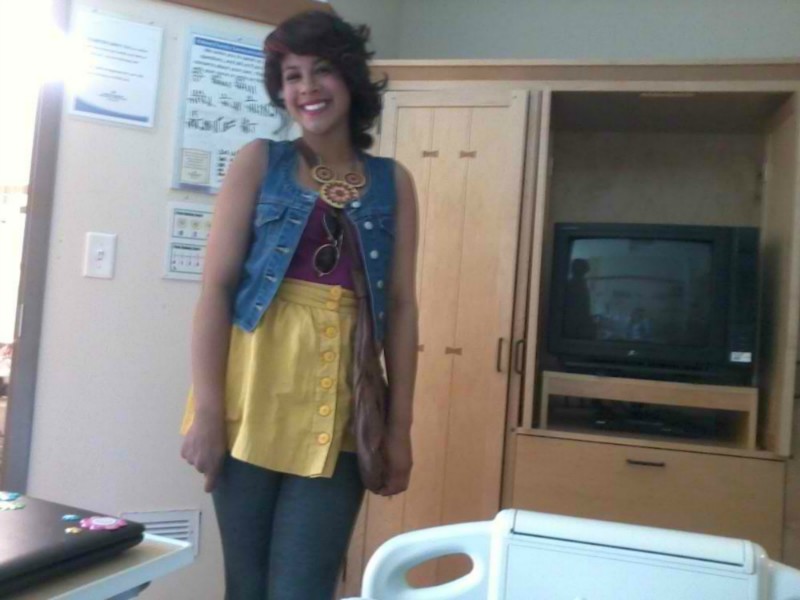 Hello all and thank you kindly for stopping by my page:.A little bit about me, my name is Leslie Fridal , I am 38 years old and I am a single mom of two amazing kids. My daughter is 17 years old, she is going into her last year of high school and we are currently preparing to send letters out for colleges she would like to attend. She plays soccer (goalie), basketball and throws the disk-shot-put. Along with her great grades and amazing service she does for the community, she hopes to go to college on a track and field scholarship. My son is 11 years old and plays baseball and football. He also loves the outdoors, skateboarding and has the warmest heart ever. Then there is me:a few years ago I would explain myself as a strong single parent, who put herself through undergrad and grad school while working and raising two kids. I would also tell you that we were living in Elko Nevada, I was working with Department of Child and Family services, helping families get back on track and in the evening I taught college.
As far as a single parent family goes, we had it made. Then life happened, long story short, got sick:then sicker:family moved me and my children back to Utah. I spent an entire year in and out of the hospital and my amazing kids spent that year, trying to adapt to being back in Utah, living with my parents and watching their mom deteriorate. They were so strong and amazing. O yeah, the short story, ended up having surgery that left me with an ostomy with no chance of a reversal. For those who do not know what that is, I have a hole in my stomach, in which a bag attaches and my fecal matter empties into. Although, this has made it so I could continue to live, it has brought about so many complications I find myself not being able to live life. Where to start, I have issues with my appliances not being able to adhere to my skin, this basically leaves me covered in, well you know what. I lost my sense of smell from the Chemo medication I had to take, thus it is usually not until the stool is stinging my skin or running down my leg that I am aware of what has happened. This happens multiple times per week. Also, due to the lack of intestines (Colon), I have a very difficult time staying hydrated and getting any type of vitamins or minerals. I have to use injections, gummies or liquid medications for most of my nutritional needs .
I use to be the type of mom that would go to every game, event, etc. The first one there and last one to leave, however, I have had so many accidents and humiliated myself and my children, I now isolate myself from activities. My children have got to the point they just do not ask me to go any more and if I leave in a rush, they know what has happened.
During the school year, I try to continue to work with at risk youth, by teaching as much as I can at an Alternative High School. I have had to deal with many accidents while teaching, humiliating to say the least. However, being the only provider for my kids, and being on disability, we need that extra money that teaching brings. SOOOOO:what does all this mean, I want to undergo a surgery that will allow me to have my pouch on the inside of my stomach, rather than a pouch that sticks(or does not stick rather:ha ha) to my stomach. This surgery is called BCIR, it creates a pouch on the inside of your stomach using your ilium ( the end of your small intestine.) you still have a small hole in your stomach, in which you drain your s stool with a catheter. The surgery is very expensive, Medicare is my only form of insurance and it does not cover all of the costs.
I have so much life in me, I have a master's degree, in which I need to be using in contributing to society. Most importantly, I have two amazing kids that need me to get back to being me. The money I am trying to raise, is what I will have to come up with for my deductible, co-pay, traveling expenses and the money I will not have coming in from teaching for the months I will be out::I have tried to never ask for any help, but ran into a lady on this site that was able to reach her goal to have the surgery and thought, "Why not." Feel free to ask any questions or would love to hear your comments:I thank you kindly in advance and am so excited to see how this works :will keep you posted on any updates:If you can't donate, that is totally great, but please pass this story around, as most people are not aware of what the BCIR is and I want anyone who is suffering like myself to know there are options. Remember, MAKE IT A GREAT DAY, Leslie

Organizer
#1 fundraising platform

More people start fundraisers on GoFundMe than on any other platform. Learn more

GoFundMe Guarantee

In the rare case something isn't right, we will work with you to determine if misuse occurred. Learn more

Expert advice

Contact us with your questions and we'll answer, day or night. Learn more