Help Bailey the Pug Fight Cancer
Update 1/10/16
My baby angel went to heaven on the 1st of August.We did all that we could but his little body could not fight any longer. The cancer was too aggressive.I am so extremely blessed to have been able to have an extra 5 months of good quality life with my baby.Thank you all for your incredible generosity, love and support in this difficult time.
RIP my sweet lover. Forever in our hearts.Much love,Jane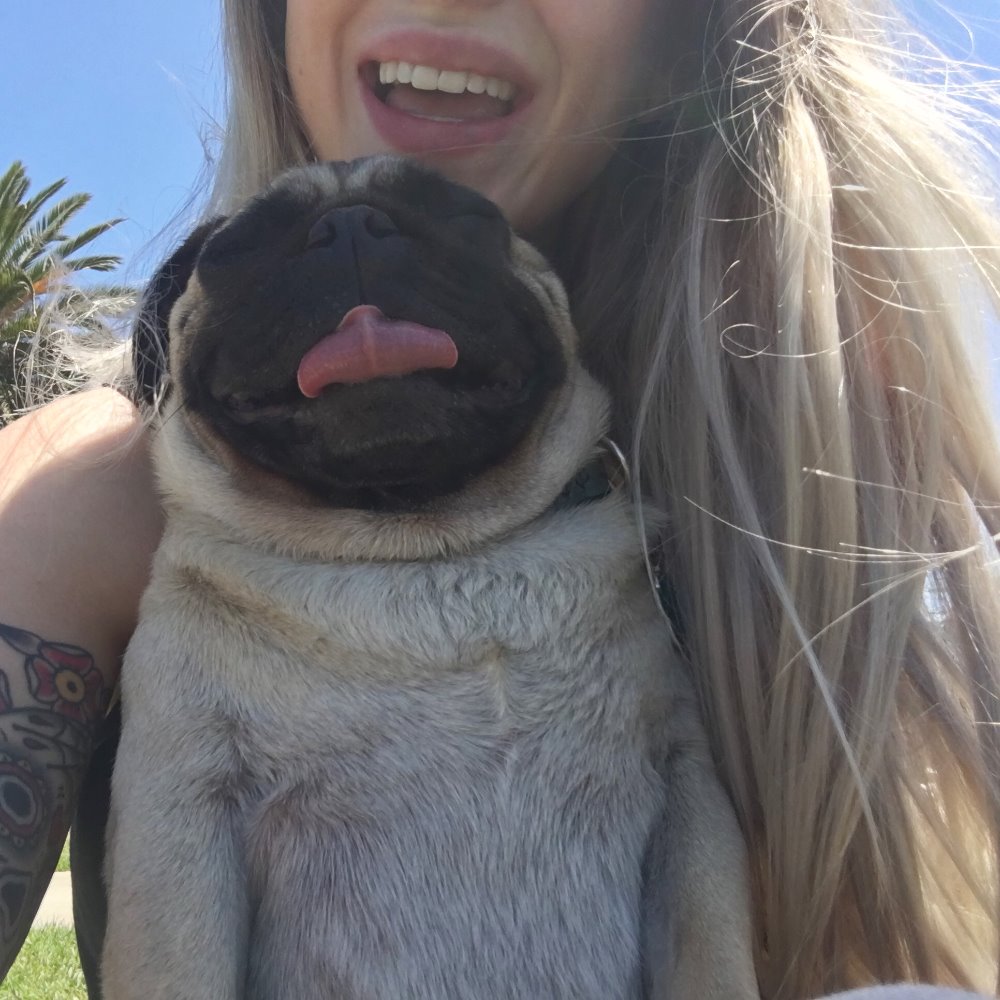 Update 25/7/16Blood test last Saturday looked much better than the week before. The daily oral chemo Is helping, we will continue til next sat where he will have iv chemo. We have spent over 15000 since April. This has been draining in every way for all of us. But I know not to give up until he tells me it's time, and now is not the time. He is still happily eating/drinking/following me around. Update 21/7/16Vet last Saturday found a lot of cancer cells in his blood. We were meant to just be doing the chemo once a month from now on but are now doing it daily this whole week and then back to vet this Saturday.The thought of having to say goodbye is killing me.Thank you all for your support. x

Update:Thank you all SO SO MUCH!!!!!! We are overwhelmed by the incredible support and love coming our way! Thanks to you Bailey has been able to have 10 weeks/sessions of chemo which has been almost $1,000 a time. Then there has been all the extra costs of the other medications and weekly blood tests that go along with it all.After weeks and weeks of seeing him so ill I wasn't sure if I'd ever see him behave as his old self again but he is back!! It is beyond amazing to see it happen before my eyes. I was told not to get my hopes up as he had cancer all throughout his body and in his blood. I know we do not have forever together, I won't be able to watch him grow old and go grey but I get this extra time that I am having with him right now. Every second is so so precious. Thank you all for giving us the incredible gift of time and good quality of life. The full round of chemo is 16 sessions. (each session is now once a month). It is an insane amount of money I am well aware but we are just so blessed to have people come together and help us out. Means so much to all of us. <3
I love you so much Bailey my beautiful little man. Xxxxx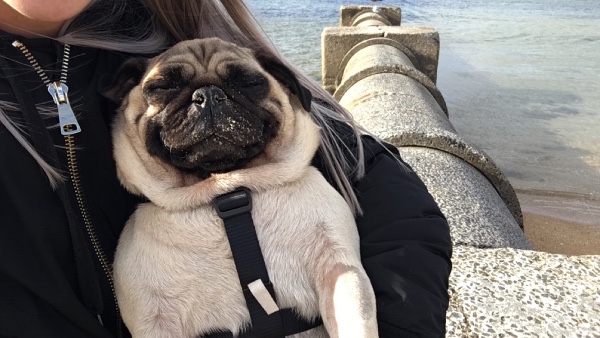 -----------------------------------------------------------------------
On the 24th of March I took my baby boy to our local Vet to get his teeth cleaned. He had lost his appetite and I was concerned. I thought his teeth were hurting him, quite a few were wobbly and I had been told he needed to get them surgically removed. The Vet could see something was wrong just by looking at him that morning and said he actually didn't think it had anything to do with his teeth and that perhaps he had a virus of some sort. He stayed at the Vet on a drip that day and his blood was taken for testing.

That night when I went to pick him up the blood results were back, showing there was something abnormal going on with his blood, and damage to his kidneys liver and spleen.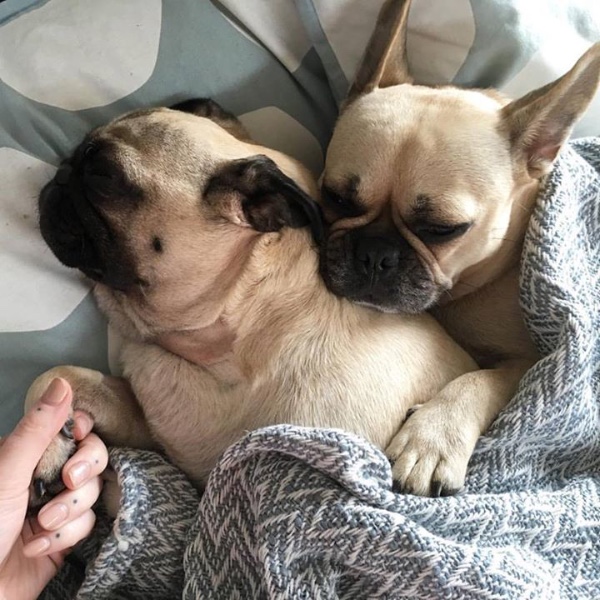 I took him straight to the 24 hour emergency Vet (Advanced Vet Care) to have a specialist look at the blood tests results; she looked at me and told me he has cancer. The words I always dreaded to hear and definitely was not expecting. And it wasn't stage 1, it was stage 5.
I had just lost my dog Koco in January and could not believe I was being told to say goodbye to another one of my babies.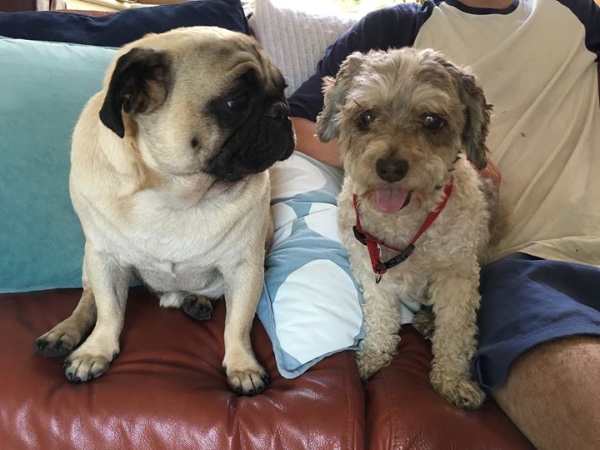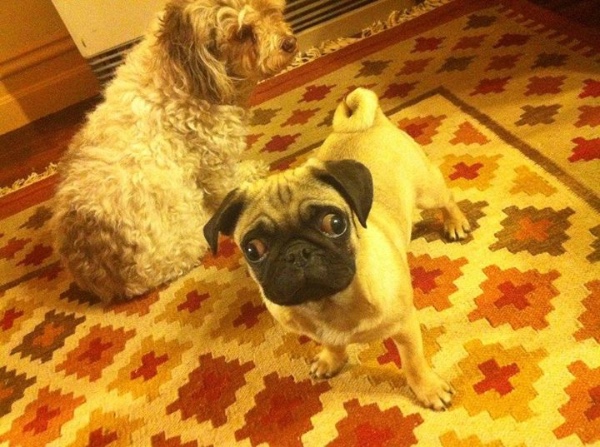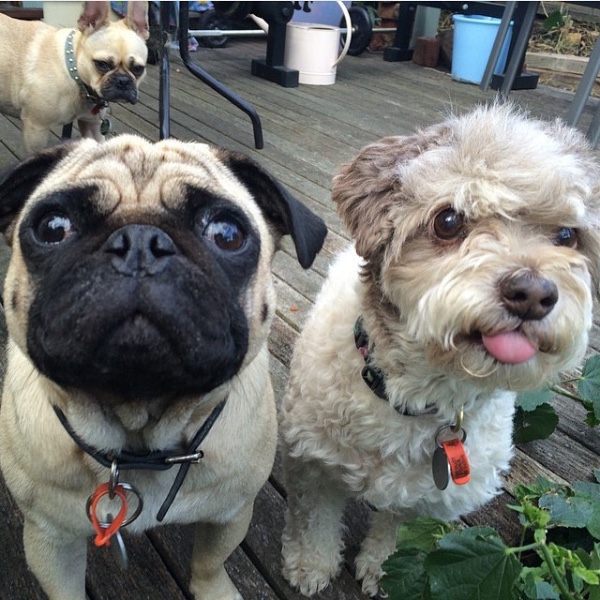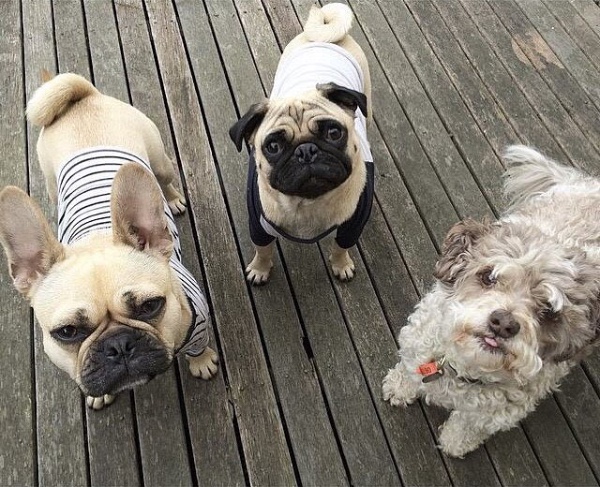 The type of cancer Bailey has is lymphoma (b cell version) and it is very advanced. If we didn't start chemo he would've only had a few weeks of life left.
He is responding to the chemo although the side effects in the beginning were difficult as the chemo hit him hard. He had to stay at the Vet overnight on a drip. ($1000 a night).
I know some people may think spending this much on your dog is crazy but he is family and I will do all that I can for him.
(We are also trying special foods and herbal medicines aswell).
Chemo doesn't affect dogs as harshly as it does humans. "Why is it so easy for me to answer this question about treating canine lymphoma?  For dogs with lymphoma, chemotherapy has such a significant and positive effect on not only how long a dog lives but how well they live. Typically, a dog lives only 1 month without treatment, and the median survival time with a multi-agent chemotherapy protocol is 13 to 14 months. And dogs tolerate treatment so well that their life is considered good to great by most Guardians in my practice during the protocol and after the protocol when they are in remission. Dogs with lymphoma treated with chemotherapy live longer and live well.  So, yes I would treat my own dog for lymphoma with chemotherapy. No question for me." – Dr Susan Ettinger, DVM, Dip. ACVIM (Oncology).
I know we all have our own issues, our own pain and struggles. This is just our story.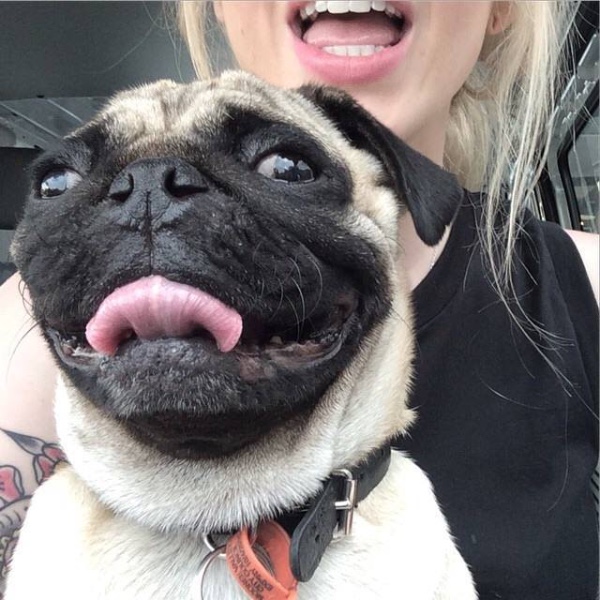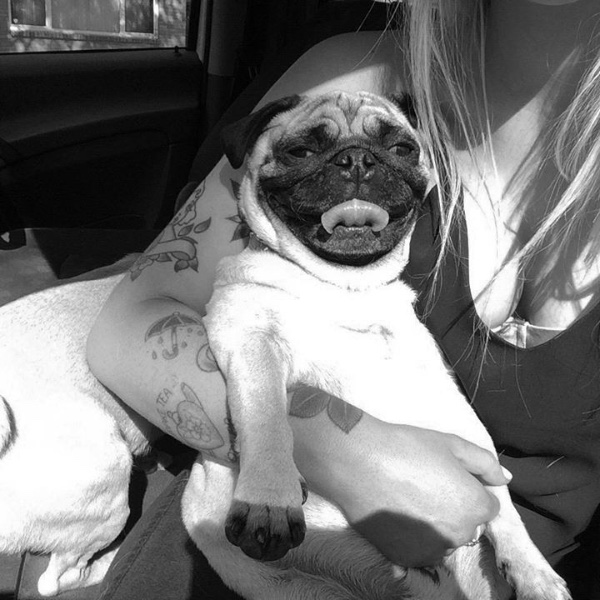 Thanks for listening and thanks for all the kind words and love. It means more than you think.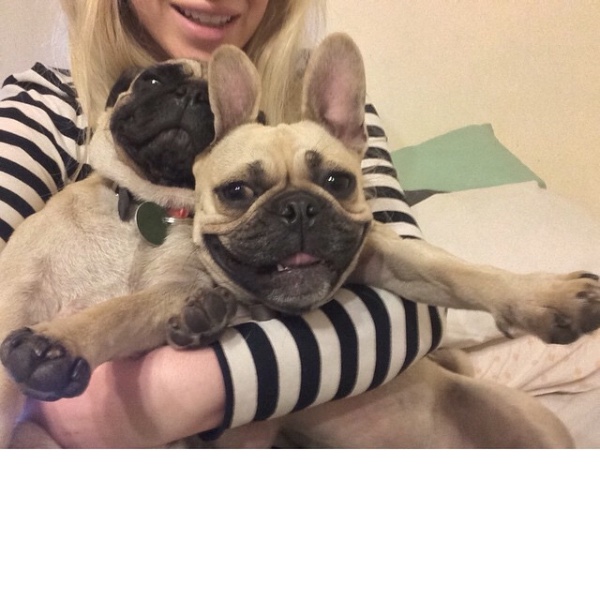 Best wishes and warm puggy hugs, Jane, Bailey and Aila.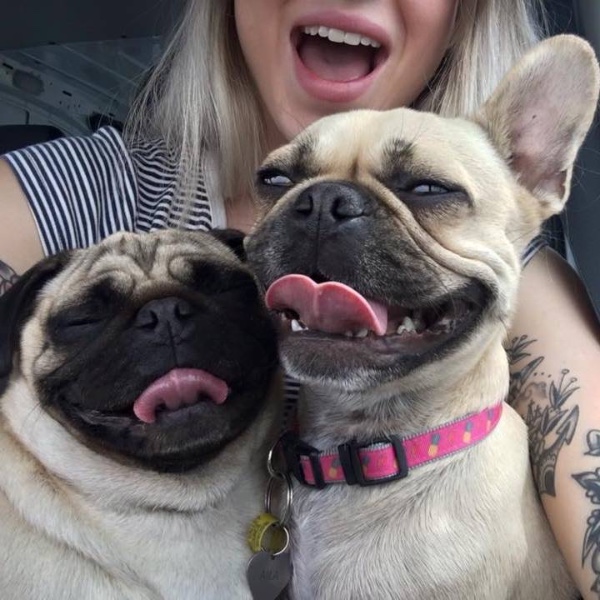 Follow our journey on Instagram – @janeyc_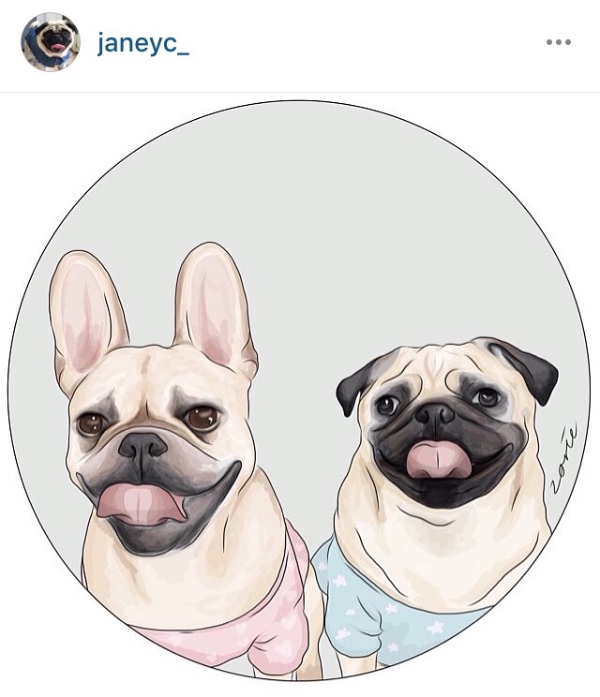 and check him out in Click Energy's add, doing what he does best! Nom nom -https://www.youtube.com/watch?v=ZpuGbHzuwVQ
Thank you so much for your love and support in this horrible time.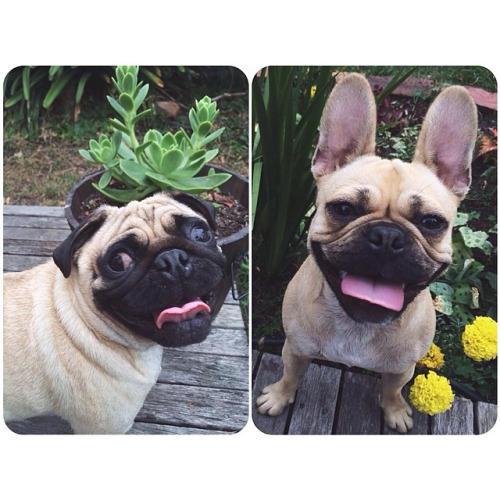 Organizer
Jane Collins
Organizer
Travancore VIC