Nicole Hunt needs a kidney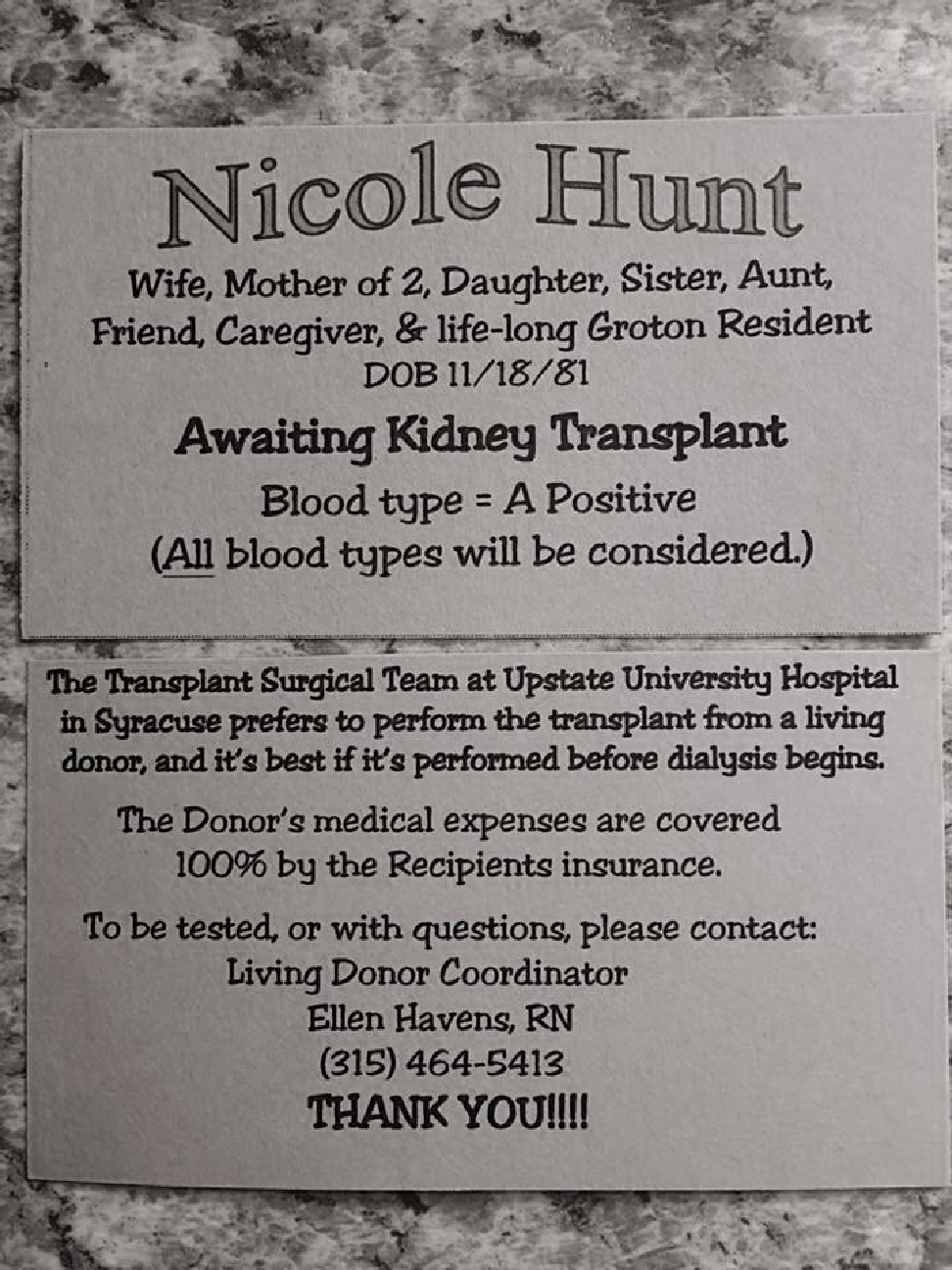 My name is Kathy Kurtz and I am trying to help my best friends daughter Nicole Hunt.
A super wonderful mother of 2 and loving wife.
She is need a kidney transplant. Medical is covered but missing work isn't. Help with loss of wages when she isn't up to working is my goal for this page.

So many don't realize how much cost is in everyday living. When you lose work the household suffers.
Both Nicole and her husband Bob work.

They are very much involved in their children.
Children are out going in sports. Which can be hard for her at times.

If anyone would like to be tested as a doner I am adding info. They have found a company that will pay for doners travel expences. Doners medical is also covered. So far everyone tested are not a  match. Her brother is not a match either. Her mom has Heart condition so they told her she couldn't. Her father is next to be tested. 

They could use the help now and prayer are always welcome.

I herd of this help and knew I had to do what I could to help them. I want the kids to have a healthy mom.
One that will be around to see them have children of there own one day. Please donate if you can or be tested if you would like to help her.

I pray everyday for a match.
I believe that prayers are  powerful so if you read this please say one for her too.

I am so thankful for any donation given.
God bless and Thank you!
Organizer and beneficiary