Let's Support The Four Baulch Boys
Treen and her four boys (Jack 14, Sam 13, Charlie 11 & Nicholas 8) have suffered a huge loss after Mark (their husband & father) took his own life in July.  Mark was a hands-on father who mentored and was assistant coach for three of his boys' footy teams, devoted husband, fun-loving friend and all-round likeable bloke.
Mark suffered three relatively short bouts of depression in the last 12 years.  The last bout was the most intense and relentless, particularly during the month before he took his life.
Despite the intensity of his illness, and while suffering extreme insomnia, Mark continued to work in his lawn mowing business.  He tried everything to get back to his normal, fun-loving and happy self.  He was compliant with taking medication, attended frequent psychiatric appointments, was open and honest about his feelings and continued to be an amazing father despite his illness.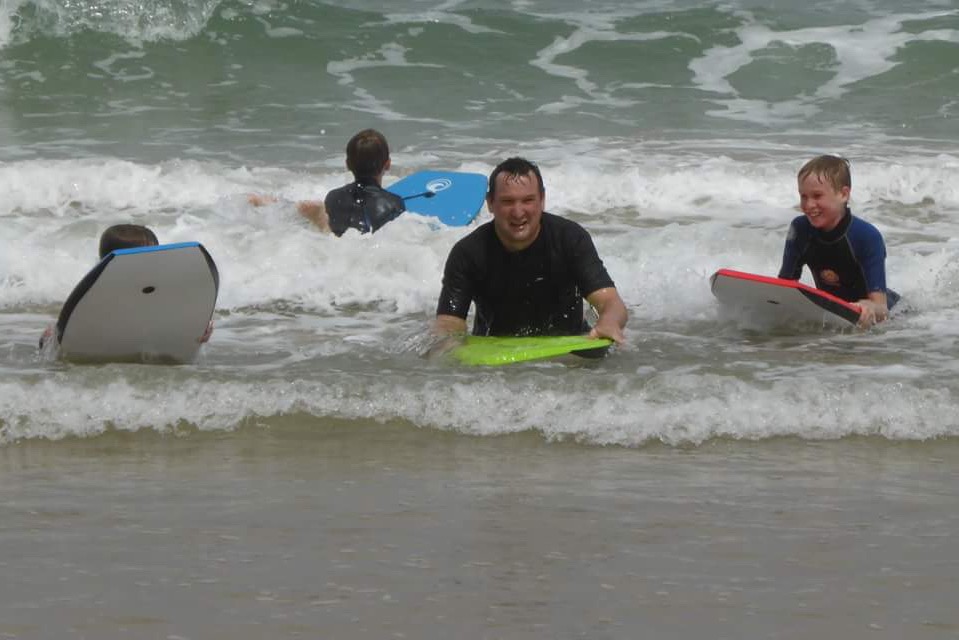 Aside from the general expense Treen will have of raising four boys, Jack faces the challenge of having Autism Spectrum Disorder, while Charlie suffers from many allergies and severe eczema. 
All donations will be placed in a trust fund for Jack, Sam, Charlie and Nicholas, managed by their aunty Narelle Grail, and will be used to assist with the boys' schooling, further education, extracurricular activities and medical expenses.
Treen and Mark's close family and friends would like to see the Baulch boys still offered every opportunity as they navigate life without their much loved dad.
No donation will be considered too small, and every donation will be accepted with love and appreciation.  
Fundraising team (2)
Narelle Grail 
Organizer
Raised $5,975 from 44 donations
Lucas VIC
Michelle McGrath 
Team member
Raised $400 from 4 donations