Micah Brooks is a Southwest Mississippi native with big dreams, big goals, and the heart of a champion. He eats, sleeps, lives and breathes martial arts.
Our little corner of the world has produced an American Idol with LaPorsha Renae, and now has the chance to produce an Olympic champion. Micah has been working to achieve the same level of success in the highly competitive world of Olympic Judo. He intends to be the first Judo Olympian from Mississippi.
He has won numerous Judo state championships in both Louisiana and Mississippi. He ha medaled at the Judo Jr. Olympics in Irving, Texas the last three years. Micah is the Freestyle Judo National Champion for the last 3 years in both the junior and adult divisions. He won the world championship in the North American Grappling Association (NAGA) in their teen blue belt division in Dallas, Texas, as well as winning several regional grappling championships.
This summer, he will be traveling to Rhode Island to train with Serge Bouyssou and his Mayo Quanchi judo team. Serge has produced multiple junior world champions. This is the next step that Micah has to take in order to have a better chance of reaching his goal of the Olympics in 2020. A generous donor has contributed a large potion of the funds needed to get Micah to Mayo Quanchi, but he still needs more support. The main reason young athletes do not achieve their Olympic goals is financial issues. Any amount you can contribute will be for a worthy cause, and will be greatly appreciated.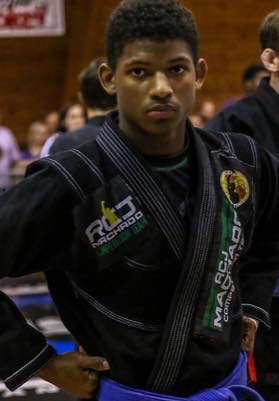 Organizer