24 dogs get a new leash on life…..
Hoarding discovery prompts immediate rescue response.
Animal Allies needs your help
NOW
to provide care for 24 Basenji mixes from a hoarding situation in our service area. 
As you might expect, some dogs are in better mental and physical health than others. We discovered 6 of these special dogs will require significant medical treatment beyond what we are able to provide at the shelter. We were fortunate to find placement for all of them with rescue groups who specialize in the type of care they need. 
Our amazing medical team is working hard to assess the needs of the remaining 18 dogs. Some of the dogs need hernia surgery, most need dental procedures. All will be given complete medical exams, vaccinations and be spayed or neutered. 
These dogs have come from a challenging situation. All 24 dogs lived together with limited human contact. While at Animal Allies, each dog will require its own individual care plan. As you might imagine, much like humans, some have adjusted to their new clean kennel environment better than others. A few of the dogs will be ready for adoption shortly and some will be with us for an extended amount of time. 
 These dogs have likely never lived in a traditional home environment. They are not potty trained, they have not walked on a leash, some of them are even fearful of people. All of the dogs are going to require work, patience and special training on the part of the adopters. Our kennel and adoption teams will be working with each dog and adopter to help them transition into a home.
Animal Allies Humane Society needs your support at this time. Taking in a large group of special needs dogs like this is a huge strain on our shelter resources. The adoption fees we charge will  cover only a fraction of the real cost of caring for these dogs. We estimate the cost will be  between $350.00 and $1500.00 per dog depending on the medical/surgical needs and the individual treatment plan required for each dog.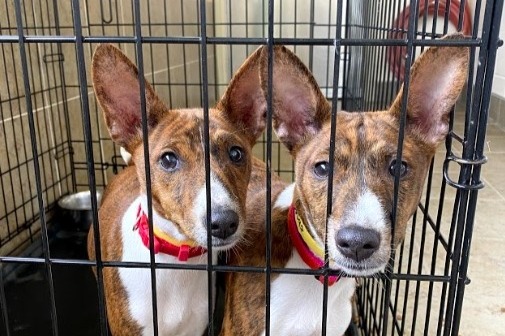 All funds raised with this Healing Hearts and Paws campaign will go directly to the care of these wonderful dogs.
 We have a fundraising goal of $10,000.00. We know that is a lot to ask for, we understand this is a difficult time for everyone. Any amount you can give will help immensely. We are confident that with your help we can accomplish this goal.
Please share this message with all your friends near and far to help us meet our goal!
Organizer
Animal Allies
Organizer
Duluth, MN

Animal Allies Humane Society
Registered nonprofit
Donations are typically 100% tax deductible in the US.