HEALTH UPDATE: this is a rough one, folks, so I'll just come out and say it: I've been given less than a year to live. Six months is more like the figure- but I'm pushing for the positive here. The immunotherapy regimen I was on in the clinical trial (Keytruda) has failed. The cancer is pretty much everywhere in my body- bones, liver, lungs, joints, kidneys, etc. but not in my brain- thank goodness for small favors. I'm in a lot of pain, yes, but at least I'm still awake and fighting.
I have been given three options to attempt to prolong my life by the doctors at Stanford who have been treating me since 2010. The operative word here is 'prolong'- they have told me I cannot be cured, and this is palliative care either way.
I meet with my oncologist at Stanford, Dr. Alexandros Colevas, on Tuesday to inform him of which option I want to take. David will be with me. Doc will want me to begin immediately, whichever I choose.
A second opinion is being obtained from Dr. Stephen Doggett in Tustin, CA, who treats many ACC patients with an experimental therapy called brachytherapy. He has been overnighted my most recent CT scans with contrast, and I've been told I will be contacted no later than Tuesday by his office. My mother in law has also been in contact with folks who have information on another experimental treatment going on in Germany. More information to follow, hopefully.
The options given to me by Stanford are as follows. Chemo symptoms begin to show up around 2-3 weeks into treatment.
Option 1: hospice. Comfort measures and pain management only. Cancer will spread at an unknown rate. Best guess- a few months.
Option 2: chemotherapy with Vinorelbine (Navelbine) via injection. 1 in 10 patients see a temporary (1-2 month) shrinkage, if any at all. Response rate of less than 10%. Less side effects than aggressive chemo, might buy me a few months- if it works.
Option 3: aggressive chemotherapy with three chemo drugs via infusion once per week. 1 in 4 patients see shrinkage of tumors. Possibility of not surviving this regimen. If it works, it will give me the most time.
Cyclophosphamide (Cytoxan)
- side effects are bleeding bladder, damage to heart muscle, anemia (blood transfusions necessary), nausea, diarrhea, vomiting, mouth and throat sores, hair loss, sterility, premature menopause, fatigue, risk of secondary cancer in the future.
Cisplatin (Platinol)
-side effects are nausea, vomiting, numbness, tingling of hands and feet, hearing loss, kidney damage, impaired immune response, sterility, hair loss, fatigue.
Doxorubicin (Adriamycin)
-side effects are heart damage, mouth and throat sores, red urine, nausea, vomiting, hair loss, impaired immune response, anemia, fatigue.
If Dr. Doggett's second opinion is the same as Stanford's, I will be choosing option 3 (aggressive chemo).
I have also emailed my yahoo ACC support group to ask for their advice and counsel. There may be others that have been faced with this choice.
Yeah, I know none of it looks good, but know this: I will fight for every breath I take, I will fight for every second I am given, and I will continue to do so until the breath leaves my body.
David and Lily and I need you all now, more than ever. Your time, your prayers to any and all gods, your presence, your help with things that fall through the cracks. Making us laugh, helping us get through the bucket list. Somebody come clean my kitchen, ha ha! Walking my dog. Help on a photo framing project for the house, spreading the word and feeling the love. I am going to need you all, and I am going to lean on you hard. I will not waste my time feeling guilty about it, not now. I have no shame when it comes to every last second I can spend with those I love while I can. If you offer help, I will say yes and put you to work!
So please, when you ask if you can help in some way- you can.
If I am unable to update you or talk to you for whatever reason, you can contact my sisters Jenny and Brandi, my mother in law Donna and David himself. There will always be something to do, someway to help. And I will always have my phone on me too. I will update you all with this journey as much as I can.
I am setting up this gofundme account on the advice of pretty much everyone who knows what's going on right now. I need cash to save for Lily's care after I'm gone, gas money and bridge tolls for back and forth from all these appointments, prescription costs not covered by insurance, experimental procedures not covered by insurance, possibly a trip to Germany, car maintenance, fertility treatments (I'm planning on freezing some eggs before I go sterile), bucket list items, my wedding, walkie talkies for the house, a video recorder to do some videos for Lily, professional family pics taken soon, etc. Any way you can help by obnoxiously shoving it in everyone's faces would be an amazing gift for us. It would be fantastic to not have to worry about money during this whole thing. David is going to look into family leave time after we are married (which means less income), and he will be my primary caretaker through this. I do not wish to die in a hospital. I want my home, and he and Lily ARE my home. He's not one to ask for help pretty much ever, so just get in there and do it and don't give him a choice! I do not want him to burn out. The caretaking for my mother was not an easy task. I know how easy it is to get overwhelmed. Give him a day off. Come make dinner- he will eat anything if you put cheese on it! Do some laundry. Make him remember how to laugh. Spend some time with me, even if I'm sleeping, so he can do stuff without worrying about me. Take me to a chemo treatment and sit with me so he can get a nap in somewhere.
Please help me take care of my family during this time. They are the reason I fight. They are everything. Help my daughter remember how hard I fought for her. Help David know how he saved me when I thought I'd never love again. Help them remember how much I love them. Help me think of ways to continue loving them, even after I am gone.
And I love all of you. And if this is goodbye, then I had a helluva life, and I get to see my Mom soon. You all made it a helluva life. I will forever be grateful, in this life and beyond for all those I had the privilege of calling 'friend'.
I thank you for everything. I thank you for the help you can render, so I can spend the rest of the time I have in love and peace. Take care of yourselves and each other.
~Dawn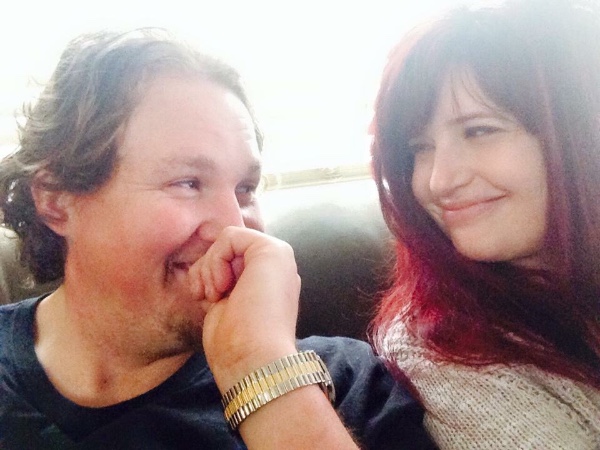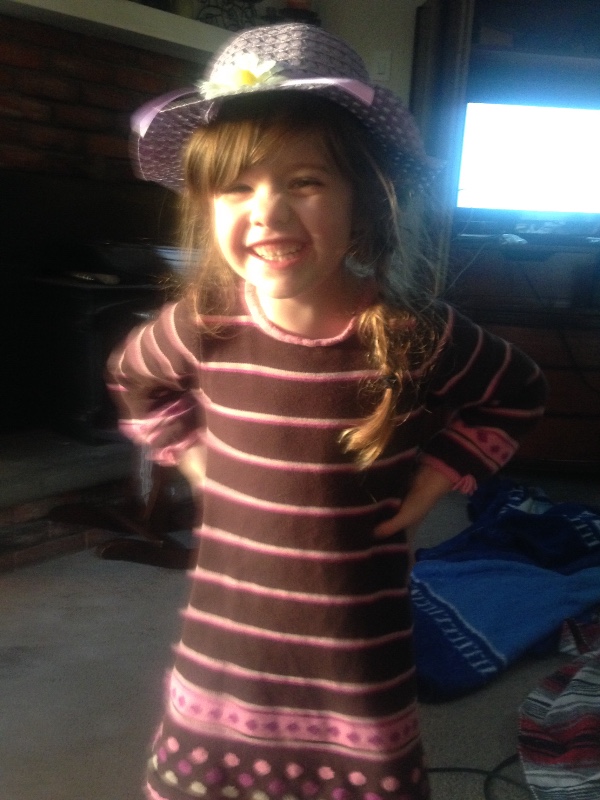 Organizer
Lily Anais Melodie 
Organizer
Castro Valley, CA
#1 fundraising platform

More people start fundraisers on GoFundMe than on any other platform. Learn more

GoFundMe Guarantee

In the rare case something isn't right, we will work with you to determine if misuse occurred. Learn more

Expert advice

Contact us with your questions and we'll answer, day or night. Learn more