Wow...This is hard to write! You never dream in a million years that this would happen to you and your family. It's always somebody else, right? Until it's not...
Darek's cancer journey began unexpectedly and without symptoms at the end of January when a CT scan showed a mass in his brain. After surgery in February to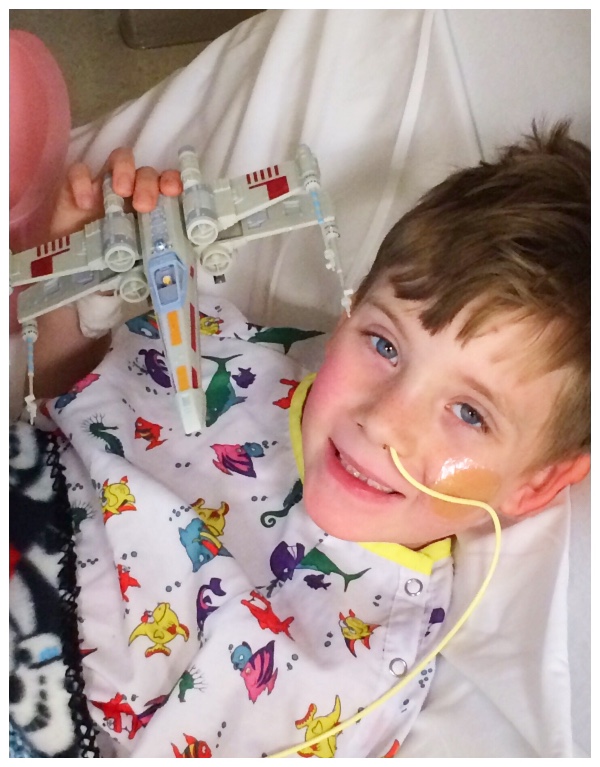 remove the tumor, we found out that he would begin 8 rounds of chemo- each round lasting 6 weeks. He has had a port and a feeding tube implanted and we now travel two hours away every other Monday for chemotherapy because getting chemo locally was not an option. Some appointments require overnight stays either before or after treatment. We will have additional trips for MRI's and physician follow-ups throughout the course of treatment. In the four treatments he has had so far, he has been very sick. The Drs and staff at the hospital are puzzled by how hard it has been to control his side effects. We have had multiple visits to the ER and one additional admit to the hospital for observation, so far. We have promised Darek that we are in this together and we will be by his side to support him during each treatment/MRI/follow-up/test/etc. With that being said, it has taken us away from our jobs. We have used all of our vacation and sick time and are currently taking intermittent unpaid leave through FLMA in order to be with him at all appointments and treatments.
It's difficult to ask but, we finally have admitted we need help. We have been so blessed by all the prayers, meals and help with Dylan.
Words cannot begin to express our gratitude for all the love and support we have received. Please know that when this fight is won...and we will win...we will pay this forward every opportunity we get!
Life if short...hug your kids...tell them how much you love them and how proud you are of them!
And most of all...keep praying!
Most Sincerely and With Love,
Lloyd, Alison, Darek and Dylan Diamond