100 Hunde - Misshandelte Straßenhunde Brasilien
(Lobinho)



(Ana Rita)


Sehr geehrte Freunde, Mitmenschen, denkende Lebewesen


In diesem Jahr möchte auch ich zu meinem Geburtstag eine Spendenaktion starten,  für ein privates Projekt welches ich betreue, finanziere und tatkräftig vor Ort in Brasilien unterstütze. Es handelt sich um ein Projekt in dem Straßenhunde, ausgesetzte und misshandelte Hunde einen Ort zur Verfügung gestellt bekommen, in dem sie NICHT wie in öffentlichen Heimen getötet werden, wie es leider "normalerweise" in Brasilien gehandhabt werden soll. Ich kenne die Hunde jetzt seit einigen Jahren, es kommen immer wieder neue Hunde dazu, es sterben immer wieder Hunde an diversen Umständen, nicht zuletzt auch weil vor Ort maximal nur 3Personen tatkräftig helfen, Essen für die Hunde kochen, die Höfe reinigen, Unterkünfte bauen, sie medizinisch versorgen und für all das auch Geld für das entsprechende Material zur Verfügung stellen. Wir machen alles, wirklich ALLES selber, ohne staatliche Unterstützung, da wir sonst gezwungen wären auch die Hunde zu töten die nach 20Tagen Unvermittelbarkeit kein zu Hause finden. Wir trotzen dem mit aller Kraft, sind momentan nur zwei aktive Spender und würden uns über eine einmalige Unterstützung sehr freuen, nicht zuletzt auch die über 100Hunde die wir zu dritt versorgen. Ich selber gehe einige Monate arbeiten, spare das Geld, kaufe davon nötiges Material und verbringe die restlichen Monate eines Jahres vor Ort um das Material so effizient und praktisch wie möglich zu verbauen, aber ich kann nicht mehr geben als ich geben kann. Persönliche Gegenstände und Wertsachen habe ich letztes Jahr schon größtenteils verkauft um das Projekt aufrecht zu erhalten. Daher würde ich mich über eine private Spende meiner Freunde und eventuell auch deren Freunde freuen. Wer ein paar Euro für die unschuldigen, heutzutage leider viel zu oft verkauften und später "weggeworfenen" Seelen übrig hat, der kann etwas für sie tun. Wer dann gern ein paar Bilder sehen möchte wie genau das Geld eingesetzt wurde, kann mich gerne anschreiben.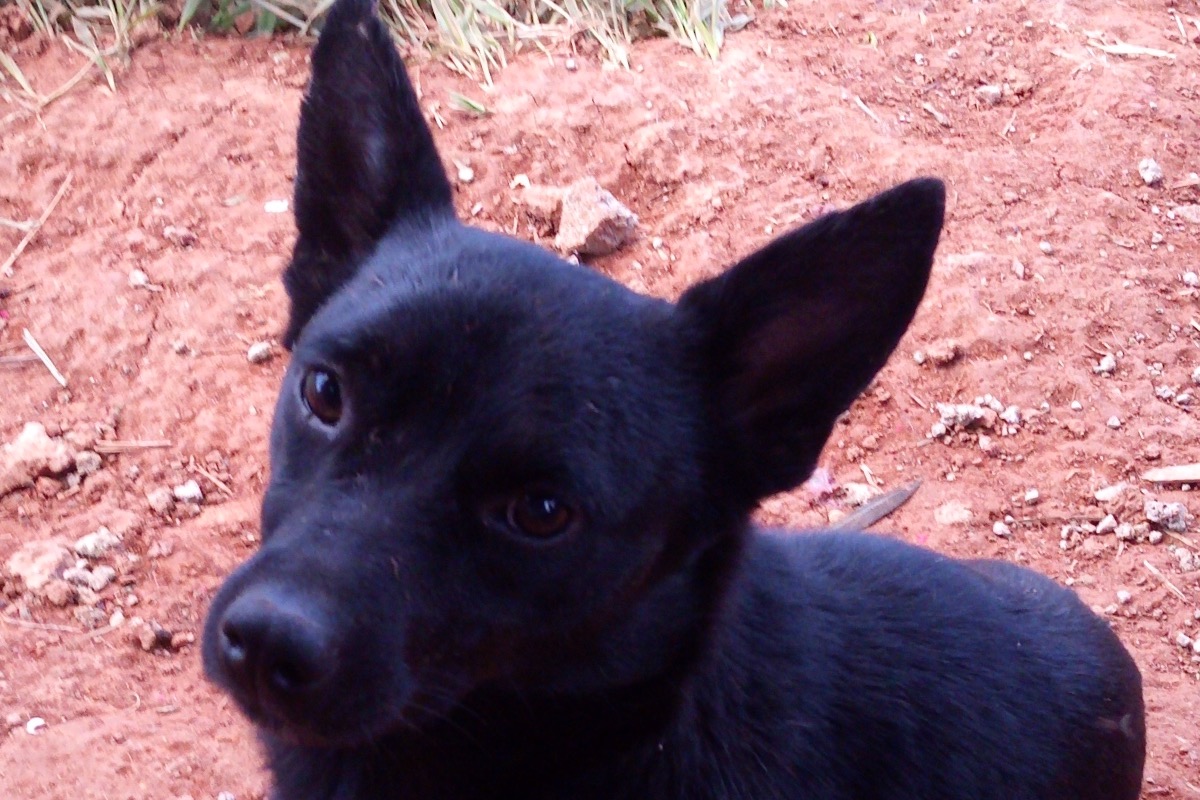 (Diego)

Es würde den Hunden und uns sehr viel bedeuten, wenn zumindest eine Einmal-Spende von "Unbekannten" uns dabei helfen wird das Ziel von 10.000€ (ca. 44.000Reais) zu erreichen, und es uns ermöglicht davon weiteres Baumaterial zu besorgen um bestehende Hundeunterkünfte auszubessern bzw. noch eine fehlende neu zu errichten. Das Geld wird lediglich in das Baumaterial investiert und eventuell zum Abdecken erhöhter Kosten im medizinischen Bereich in Notfällen! Die Wasser- und Stromversorgung ist baufällig und fällt jeden Monat 1-2Mal aus, dann sind die Hunde ohne Wasser und es gibt Probleme die Fleischvorräte für die Hunde kühl zu lagern, wodurch es auch wieder zu Krankheiten oder Mängelerscheinungen kommt, welche zusätzliche Medizin- und Reparaturkosten mit sich bringen.
Ich gehe weiterhin möglichst lückenlos und mehrere Monate arbeiten um meine Flugtickets und Verpflegung vor Ort selber zu finanzieren und auch in Baumaterial zu investieren. Wenn wir genügend Geld zusammen bekommen, dann wäre es endlich möglich die Grundstruktur im Hundehof für die Hunde zu bieten, und diese auch solide und effizient geplant einzurichten. 

Ich bin gespannt wieviele Menschen bereit sind zu etwas Unbezahlbaren beitragen zu wollen. Besten Dank im Voraus und liebe Grüße aus dem Hundehof in Brasilien.

Basti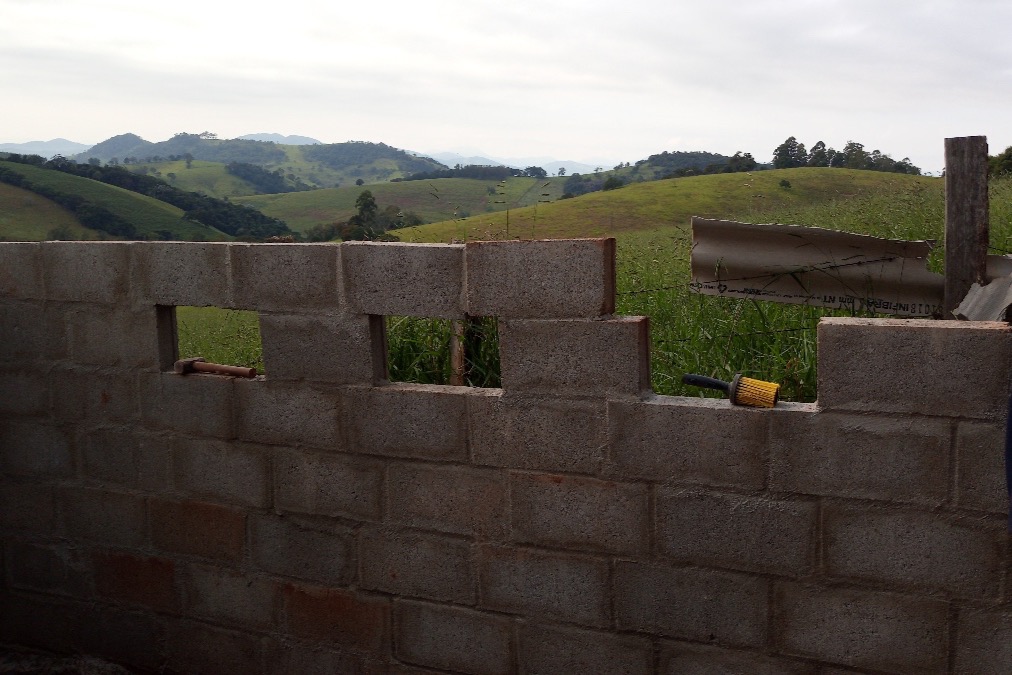 Die Spendengelder sollen in erster Linie in Baumaterial investiert werden. Das heißt Strommasten, Zementsteinböcke, rote Backsteine, Sand, Zement, Holz für Dachkonstruktionen und Dachelemente, Holz für Verschalungen, Metallprofile für Betonpfeiler, Regenrinne, Türen- und Fensterzemente, Maschendrahtzaun. Wieviel von allem in Einzelnen genau gebraucht wird kann ich schwer sagen, da wir grad im Aufbau für alles Nötige sind und vorher eine Notfallsituation herrschte die noch nicht wirklich alles Nötige beinhaltete, deswegen werde ich vorerst Einzelpreise für Baumaterial angeben. Ausschliesslich für die dringend zu erneuernden Strommasten haben wir eine Preisliste (Foto folgt) und wir wissen, dass wir maximal 7 Strommasten benötigen.
Preisliste:
100 Zementsteinblöcke                      = 180,- Reais (ca. 40€)
100 rote Backsteine                             = 118,- Reais (ca. 27,-€)
1 Sack Zement (50kg)                          = 30,- Reais (ca. 6,80€)
1kubikmeter Sand                                 = 80,- Reais (ca. 18,-€)
Metallprofile                                             = k.A. (wird ergänzt)
Holz f. Verschalungen                          = k.A. (wird ergänzt)
Dachelement 2,43m x 1,10m          = 43,- Reais (ca. 9,50€)
Holz für Dachkonstruktionen         = 8,50 Reais pro Meter (ca. 2€)
(6cm x 11cm)
6m Regenrinne (ø 100mm)               = 80,- Reais (ca. 18,-€)
Tür komplett                                              = ca. 200,- Reais (ca. 45,-€)
Fensterelemente komplett               = ca. 380,- Reais (ca. 86,-€)
50m Maschendrahtzaun                    = ca. 600,- Reais (ca. 135,-€)

Dazu kommen noch Schrauben um die Dachelemente zu sichern, und auch ein Holzschutzlack um die Dachkonstruktionen aus Holz lange haltbar zu machen. Da wir noch nicht genau wissen wie groß das Krankengebäude für die Hunde genau  werden soll und wieviele separate Hundehütten wir noch brauchen um es allen Hunden gut gehen zu lassen, kann man bisher schwer konkret sagen wieviel von jedem einzelnen Baumaterial benötigt wird. Es sollen beim Neubau auch diesmal Wassersperren dem Mauerwerk im Bodenbereich zugefügt werden, da die Hanglage bei Regen eine Sperre erzwingt. Dafür fallen weitere Kosten an, die wir bisher leider nicht mit einberechnet haben, und uns zu weiteren Unkosten zwingen, wenn wir diese nicht diesmal berücksichtigen.
Alle Rechnungen für das Baumaterial werde ich in Echtzeit hier veröffentlichen, auch die Bilder vom jeweiligen Bau der dann gerade läuft.


Ich heiße Sebastian Spindler, bin 36Jahre alt, arbeite als Maschineneinrichter/-bediener und wohne in Merseburg, Sachsen-Anhalt. Ich bin im engsten Kreis des Projektes als Finanzier und Helfer vor Ort. Die gesammelten Spendengelder gelangen von dieser Plattform hier auf mein privates Konto (Saalesparkasse; Kontonummer 443xxxxx17; BLZ 800 xx x62), von wo aus es in Brasilien direkt abgehoben und entsprechend eingesetzt werden kann. Die Person vor Ort und alle Beteiligten sind verbunden durch das gemeinsame Ziel des Projektes. Letztendlich sind die Hunde die Begünstigten der Spendenaktion und zu diesen haben wir ein freundschaftlich-familiäres Verhältnis, wie auch zu allen anderen Hunden, da wir uns mit Tieren sehr verbunden fühlen, was uns auch in diesem Projekt vereint. Wir arbeiten gerade daran ein offizielles Spendenkonto einzurichten, müssen uns aber zuerst noch über die günstigste bzw. passendste Vereinsform einigen und Statuten dazu aufsetzen. Momentan ist Krisenmanagement angesagt und es ist vorerst nicht anders möglich die Spenden in Brasilien anzubringen. Falls jemand diesbezüglich eine Idee hat, dann ist diese gern willkommen. Es hat sich auch kürzlich herausgestellt, dass das Stück Land, auf dem wir das Projekt durchführen, wahrscheinlich Ende 2020 von der Stadt für andere Zwecke genutzt werden soll, somit würden auch Spendengelder (die für dieses Projekt eingezahlt werden) für ein neues Stück Land eingesetzt werden. Nach unserer bisherigen Suche für ein entsprechendes Stück Land, haben wir Durchschnittspreise von ca. 70.000Reais (ca. 16.000€) ausgerechnet. Das Baumaterial welches bisher verbaut wurde, wird weitgehend demontiert und auf dem neuen Stück Land wieder eingesetzt um Kosten zu sparen.
Die genauen Ausgaben der Spenden werden nach Auszahlung und Ausgabe mit Rechnungen öffentlich dargestellt, damit verfolgt werden kann wofürgenau die Spendengelder eingesetzt werden. Jedoch werde ich vor Mitte 2020 nicht vor Ort in Brasilien sein, da nun erstmal mein Gehalt größtenteils für das neue Stück Land zur Seite gelegt wird und ich demnach auch erstmal etwas länger meiner Arbeit in Deutschland nachgehen werde.

Geplant ist es nach dem Update folgende Spendengelder für entsprechendes einzusetzen:

6.000€ (ca. 26.400Reais) für ein neues Stück Land
4.000€ (ca. 17.600Reais) für unterschiedliches Baumaterial (wie oben aufgeführt)

Falls genauere Berechnungen nötig sind, kann ich diese auch nur bis zu einem bestimmten Grad anbieten, da jeweils die Umstände vor Ort oft auch weitere Kosten in Anspruch nehmen die vorher nicht berechnet werden können. Für das Hunde-Futter, Werkzeuge für den Bau, Hundedecken und andere hier nicht aufgeführte kostenpflichtige Posten kommen wir zwei Hauptspender weitestgehend auf mit dem Geld was wir mit unserer offiziellen Arbeit erwirtschaften können.

_________________________________________________________________________________________________________________



Dear friends, fellow human beings, thinking creatures


This year, too, I would like to start a fundraiser for my birthday,  for a private project which I supervise, finance and actively support locally in Brazil. It is a project in which stray dogs, abandoned and abused dogs are given a place where they are NOT killed like in public homes, as it is supposed to be "normally" handled in Brazil. I have known the dogs for several years now, new dogs keep coming, dogs keep killing themselves in various circumstances, not least because a maximum of three people help on the spot, cook food for the dogs, clean the yards, build shelters, provide them with medical care and also provide money for the corresponding material for all this. We do everything, really EVERYTHING ourselves, without state support, otherwise we would be forced to kill the dogs, which after 20 days of immobility will not find a home. We defy this with all our strength, are currently only two active donors and would be very happy about a one-time support, not least the more than 100 dogs that we serve three. I myself am going to work for a few months, saving the money, buying the necessary materials and spending the remaining months of the year on site to make the material as efficient and practical as possible, but I can not give more than I can give. I sold most of my personal belongings and valuables last year to maintain the project. Therefore I would be glad about a private donation of my friends and possibly also their friends. If you have a few euros left for the innocent souls that are often sold too often and later "thrown away", you can do something for them. If you would like to see a few pictures of exactly how the money was used, feel free to contact me.



(Clarice + ; Ana Rita)

It would mean a lot to the dogs and us if at least a one-time donation from "strangers" will help us reach the goal of 10,000 € (about 44,000 reas) and allow us to get more construction material from existing dog shelters mend or create another missing one. The money is only invested in the building material and possibly to cover increased costs in the medical field in emergencies! The water and electricity supply is dilapidated and drops 1-2 times a month, then the dogs are without water and there are problems to store the meat stocks for the dogs cool, which also leads to illnesses or deficiencies, which additional medical and repair costs brings with it.
I continue to go as completely as possible to work for several months to finance my own plane tickets and food locally and also invest in building material. If we get enough money together, then it would finally be possible to provide the basic structure in the dog farm for the dogs, and to set up these also solid and efficient planned.

I'm curious how many people are willing to contribute to something priceless. Thank you in advance and best regards from the dog farm in Brazil.

Basti




The donations are to be invested primarily in building material. That means electricity pylons, cement blocks, red bricks, sand, cement, wood for roof structures and roof elements, wood for cladding, metal profiles for concrete pillars, rain gutter, door and window cements, chain link fence. How much of everything in detail is exactly needed I can say hard, as we are currently in the construction of everything necessary and before an emergency situation prevailed that did not really everything necessary, therefore, I will specify for the time being unit prices for building material. Only for the urgently to be renewed power poles we have a price list (photo follows) and we know that we need a maximum of 7 electricity pylons.


price list:

100 cement stone blocks                        =    180, - Reais (about 40 €)
100 red bricks                                                =    118, - Reais (about 27, - €)
1 bag of cement (50kg)                             =    30, - Reais (about 6,80 €)
1 cubic meter sand                                      =    80, - Reais (about 18, - €)
Metal profiles                                                 =    k.A. (will be added)
Wood f. Cladding                                          =    k.A. (will be added)
Roof element 2,43m x 1,10m                =    43, - Reais (about 9,50 €)
Wood for roof constructions                 =    8,50 reais per meter (about 2 €)
(6cm x 11cm)
6m rain gutter (ø 100mm)                       =    80, - Reais (about 18, - €)
Door complete                                               =    approx. 200, - Reais (approx. 45, - €)
Window elements complete                  =    approx. 420, - Reais (approx. 95, - €)
50m chain link fence                                   =    approx. 730, - Reais (approx. 165, - €)

In addition, there are screws to secure the roof elements, as well as a wood preservative paint to make the roof structures made of wood long-lasting. Since we still do not know exactly how big the hospital building should be for the dogs exactly and how many separate kennels we still need to let all dogs go well, it is difficult to say exactly how much of each individual building material is needed. It should be added to the masonry in the ground area in the new building, this time, water barriers, as the hillside enforces a barrier in the rain. There are further costs that we have unfortunately not taken into account, and force us to additional expenses, if we do not consider this time.
All the bills for the building material I will publish in real time here, including the pictures of the respective construction of the then running.







My name is Sebastian Spindler, I'm 36 years old, I am working as a machine installer / operator and I live in Merseburg, Saxony-Anhalt. I am in the immediate vicinity of the project as financier and helper on site. The collected donations from this platform are transferred here to my private account (Saalesparkasse; account number 443xxxxx17; bank code 800 xxx62) from where they can be withdrawn directly in Brazil and used accordingly. The person on site and all those involved are linked by the common goal of the project. After all, the dogs are the beneficiaries of the fundraiser and we have a friendly family relationship with them, as well as to all other dogs, because we feel very connected to animals, which also unites us in this project. We are currently working on setting up an official donation account, but first we have to agree on the most favorable or most appropriate form of association and set up statutes for it. Currently, crisis management is announced and it is not otherwise possible to donate in Brazil. If anyone has an idea in this regard, then this is welcome. It has also recently been found that the piece of land on which we carry out the project is likely to be used by the city for other purposes by the end of 2020, so donations (paid for this project) would also be used for a new piece of land become. After our previous search for a corresponding piece of land, we have averaged average prices of about 70,000Reais (about 16,000 €). The building material that was previously used, is largely dismantled and reused on the new piece of land to save costs.
The exact expenses of the donations will be presented after payment and issue with bills publicly, so that can be tracked for what the donation funds are used. However, I will not be on site in Brazil before mid-2020, because now my salary is mostly set aside for the new piece of land and therefore I am going to pursue my work in Germany a bit longer.

It is planned to use the following donations after the update:

6,000 € (about 26,400Reais) for a new piece of land
4.000 € (about 17.600Reais) for different building materials (as listed above)

If more accurate calculations are needed, I can only offer them up to a certain degree, since the circumstances on site often take additional costs that can not be calculated beforehand. For the dog food, tools for the construction, dog rugs and other paid items not listed here, we get two main donors as far as possible with the money we can generate with our official work.



(Ana Rita)




(Pirulito)





(Piko)





(Marrom)



(Lobinho, foot is cured again.

Fuß ist wieder verheilt)




(Ana Rita with her kids, was about 7 puppies but after a poisoning from bad people 4 of them died. we tried all with some german physical salt solution I brought. It was 16 dogs who got affected by this poisoning, 9 of them died in a horrible way.  

Ana Rita mit ihren Babies, es waren 7 Welpen aber nach einer Vergiftung von schlechten Leuten starben 4  von ihnen. Wir haben alles versucht mit einer deutschen Kochsalzlösung die ich mitgebracht habe. Es waren 16 Hunde von der Vergiftung betroffen, 9 davon starben auf eine grausame Weise.)





(Diesel - he is my shadow since the very first day. when I am in shelter he is around 24/7, he pees where I do, every time. We share a district in deep friendship. He is digging deep holes in the red soil in shelter and sometimes he even brings constructions to fall cause of this. but we love him and he loves us.

Diesel - er ist mein Schatten seit dem ersten Tag. Wenn ich im Hundehof bin ist er 24/7 bei mir, er pieselt wo ich es tue, jedes Mal. Wir teilen ein Revier in tiefer Freundschaft. Er gräbt gerne tiefe Löcher in die rote Erde im Hundehof und manchmal bringt er Konstruktionen damit in Gefahr einzustürzen. Aber wir lieben ihn und er liebt uns.)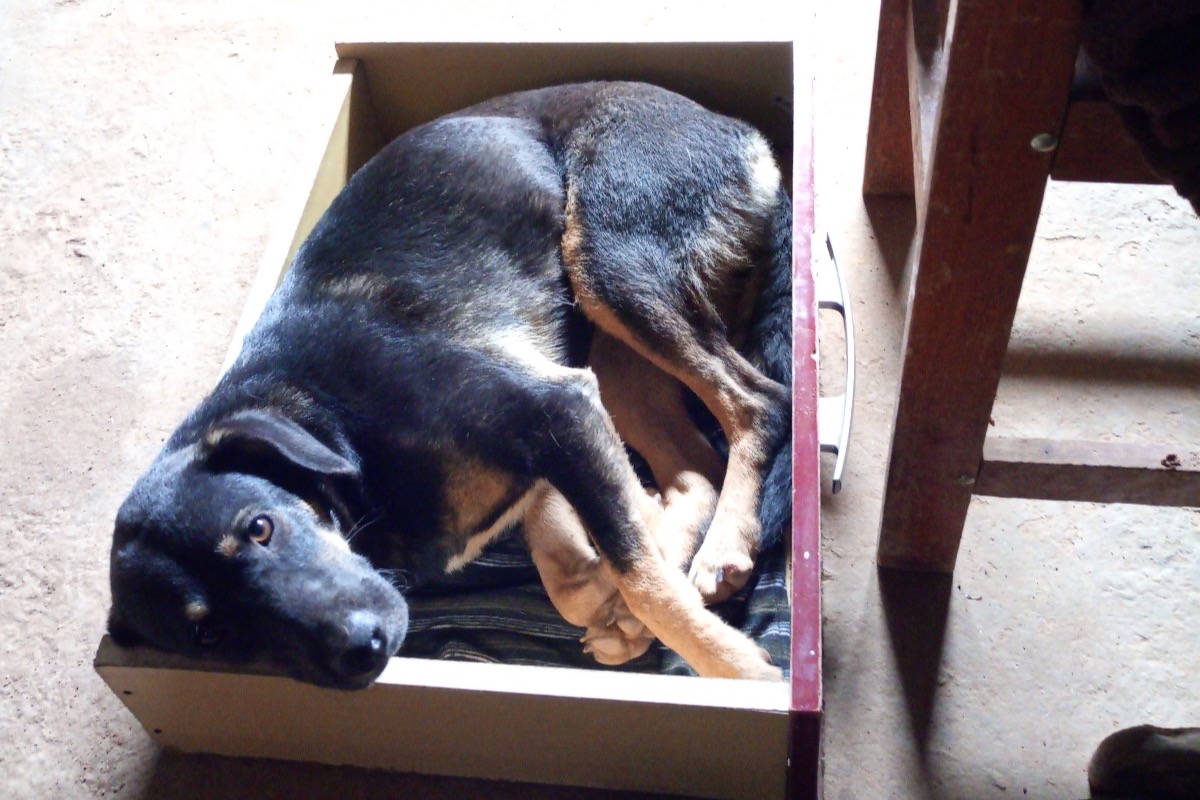 (Mathilde + - she was a very happy dog. After the poisoning in 2018 we had an epidemic of pneumonia and carrapato disease and lost again more than 15 dogs. I miss her coming after me all time, jumping huge fences just to be close to me. 

Mathilde - sie war ein fröhlicher Hund. Nach der Vergiftung in 2018 hatten wir eine Epidemie von Lungenentzündung und Hundestaupe und haben nochmals mehr als 15 Hunde verloren. Mir fehlt es wie sie hinter mir her lief und die größten Zäune überwunden hat nur um bei mir zu sein.)



(Brava - 





(Diesel and Menininha destroyed a pillow in the bed.

Diesel und Menininha haben ein Kissen zerstört.)





(this is a kid of Barriguda, he was born in shelter and also lost some brothers and sisters cause of poisoning and epidemic. Barriguda´s puppies looked that similar, we needed to put neckties in different colors to them to differ. I even can´t say the name by now and just the picture. I guess is Struppi

Das ist ein Kind von Barriguda, er wurde im Hundehof geboren und hat bei der Vergiftung und der Epidemie einige Brüder und Schwestern verloren. Barriguda´s Welpen sahen sich so ähnlich, dass wir Halstücher in unterschiedlichen Farben brauchten, um sie unterscheiden zu können. Ich kann nicht mal den Namen sagen, wenn ich sie nur auf Bildern sehe. Ich glaube es ist Struppi)




another Barriguda kid







(this is a kind of mango fly, they put their parasitic larvae under the skin of animals or humans. there is a time once a year we nearly need put them out of the dogs skin every day.

Das ist eine Art der Mangofliege, sie nisten ihre parasitären Larven in tierische oder menschliche Haut. Es gibt Zeiten im Jahr in denen wir nahezu täglich die Larven aus der Haut der Hunde quetschen müssen.)





(Barriguda likes to eat comfortable and relaxed

Barriguda mag es komfortabel und in Ruhe zu essen.)







(Chicáo in front, he is a huge and proper dog, but very nice and playful

Chicáo im Vordergrund, er ist ein großer und gut genährter Hund, aber sehr lieb und verspielt.) 
 




(two puppies of Ana Rita who survived the poisoning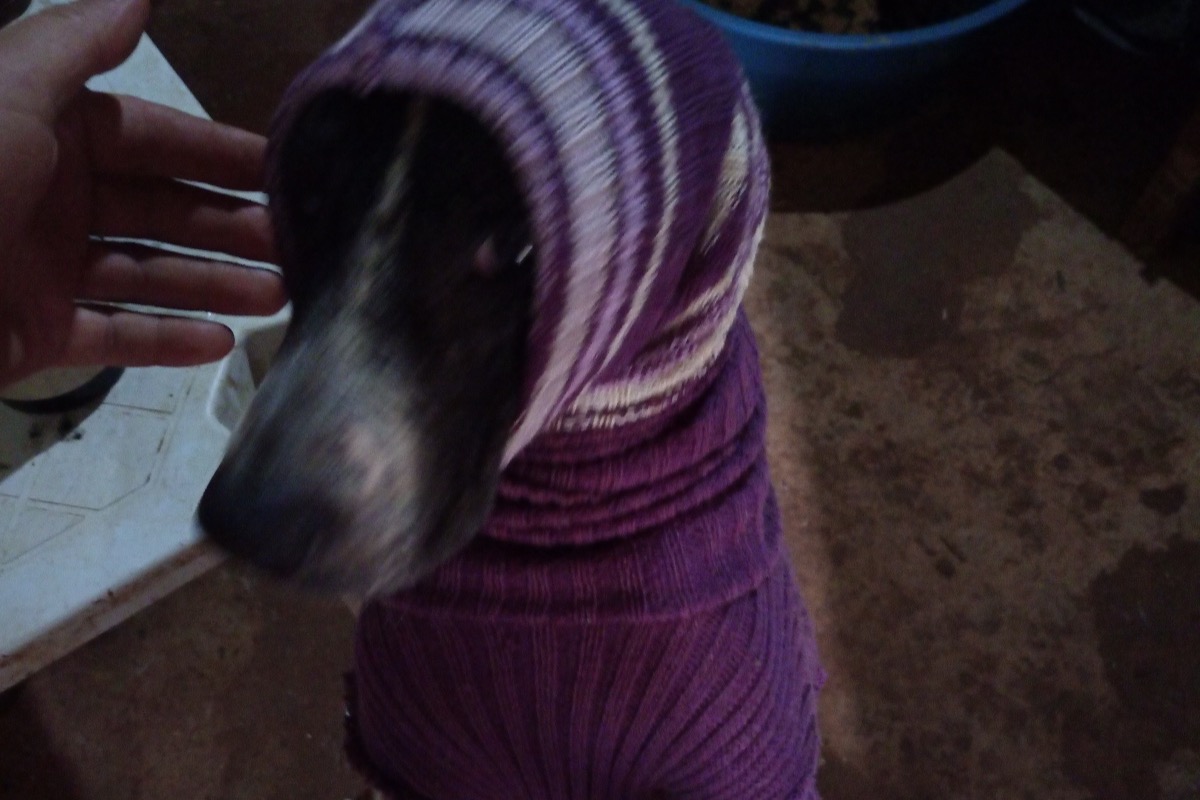 (Menininha - she has a severe skin disease, she is always scratching her skin and is losing hair when she is permanent under stress.

Menininha - sie hat eine ernste Hautkrankheit, sie kratzt sich immer und verliert ihr Fell wenn sie chronisch unter Stress steht.)






(Barriguda and Diesel are sharing my bed. they always wait for me in this or similar position, sometimes Ana Rita on top, and sometimes is no space left for me in the bed. in some nights I slept just on the very edge of the mattress to not need put them out of the bed. they suffered already so many cruelty by humans, so I won´t take their comfort to sleep at least some nights in a bed.

Barriguda und Diesel teilen sich mein Bett. Sie warten immer so oder ähnlich auf mich, manchmal kommt Ana Rita dazu, und manchmal ist kein Platz mehr für mich im Bett. Manche Nächte habe ich auf der Kante der Matratze geschlafen, damit ich sie nicht vom Bett nehmen muss. Sie haben schon genug durch einige Menschen gelitten, also will ich ihnen ihren Luxus - zumindest ein paar Nächte in einem Bett zu schlafen - nicht nehmen.)





(Lampiao sleeping

Lampiao beim Schlafen)


(sometimes we do also a cake


manchmal machen wir auch Kuchen)




(a golden chrysalis

eine goldene Schmetterlingspuppe) 




(Ana Rita dreaming of a better world without dogs to buy and dogs as an accessories 

Ana Rita träumt von einer besseren Welt ohne Hunde als Ware und Hunde als Accessoire.) 








(Spike + - he was a  happy dog too, always up though he was the smallest one but always in the first row. when he was not he was sleeping like a baby in my arms.

Spike war auch ein fröhlicher Hund, immer aufgedreht obwohl er der kleinste war, war er immer in der ersten Reihe. Wenn er es nicht war hat er in meinen Armen geschlafen wie ein Baby.)


(this is how we spend the break after lunchtime.

so verbringen wir die Pause nach dem Mittagessen.)




 (our best friend and worst enemy - nature. we spent a lot of time to restore fallen dog houses after heavy rain or storms. now the dogs have some proper houses made of bricks and with a water proof roof. it is still not enough houses and with looking forward to have a new piece of land without any involvement of outsiders, we need gather money to buy a piece of land and start from new with building houses and an efficient structure for the dogs and all what is needed to give them a safe place to live their lives.

unser bester Freund und schlimmster Gegner - die Natur. Wir verbrachten eine Menge Zeit damit die eingefallenen Hundehütten nach Sturm und Regen wieder aufzubauen. Jetzt haben die Hunde einige solide Häuschen aus Stein und mit wetterfestem Dach. Es sind immer noch nicht genug Häuser aber vorausblickend auf ein neues Stück Land ohne Einflüsse von außerhalb, sparen wir Geld um ein Stück Land zu kaufen und von vorne zu beginnen,Häuser und eine effiziente Struktur für die Hunde zu bauen, um ihnen einen sicheren Platz zu schaffen in dem sie ihr Leben leben können.) 

Organizer
#1 fundraising platform

More people start fundraisers on GoFundMe than on any other platform. Learn more

GoFundMe Guarantee

In the rare case something isn't right, we will work with you to determine if misuse occurred. Learn more

Expert advice, 24/7

Contact us with your questions and we'll answer, day or night. Learn more