Experiencers Speak Expo Expenses
$675
of $5,000 goal
Raised by
9
people in 34 months
Experiencers Speak Enlightenment Expo is sponsored by our NON-PROFIT Organization Starborn Support.
Starborn Support was founded in 2006 by Audrey  "Starborn" Hewins.
Starborn Support helps those who have had Extraterrestrial Encounters and/or sightings.
We offer Support groups, various therapies and treatments including therapy for Post Traumatic Stress, Hypnotherapy, regression and more. ALL OF OUR SERVICES ARE FREE OF ANY CHARGE! We genuinly just CARE about helping those in need get through the fear, confusion and pain that often accompanies these experiences. We want our Experiencers, as well as their loved ones, to gain ENLIGHTENMENT,  UNDERSTANDING. AND PEACE OF MIND.
Experiencers Speak is FOR EVERYONE TO GAIN THE SAME!
There are no words to describe the energies created when we all gather. IT IS PURE LOVE ENERGY THAT EVERYONE SHOULD BE ABLE TO EXPERIENCE AT LEAST ONCE IN THEIR LIVES!
Experiencers Speak began in 2012 as a way to educate the public about this often misunderstood phenomenon.
The event has some of the most well known people in the field speaking on personal experience, research they have done and MORE!
For the last 4, going on 5 years, Experiencers Speak Enlightenment Expo has been, and will be funded COMPLETELY By Audrey and her family, and a couple donations from dedicated team members and friends. We have yet to even break even, but do NOT want to stop educating people on the UFO/ET Phenomenon as well as other paranormal Events. IT IS NOT NOW,  HAS NEVER BEEN, AND NEVER WILL BE ABOUT MAKING MONEY! But unfortunately this event costs THOUSANDS to put on, much more than the 5000 dollars we are hoping to raise here . We are asking for your help to keep this ONE OF A KIND WONDERFUL EVENT GOING!! We simply can NOT afford to do this on our own anymore, and do NOT want it to end!
Please feel free to Google both Starborn Support and Experiencers Speak to learn about the amazing things we are doing and have done for Experiencers, their family and friends, and the public.
HELP US KEEP EXPERIENCERS SPEAK ALIVE!!
2016
Experiencers Speak Enlightenment Expo will be held on:
August 26th and 27th
at:
The Fireside INN
81 Riverside st
Portland Maine
www.starbornsupport.org
www.experiencersspeak.yolasite.com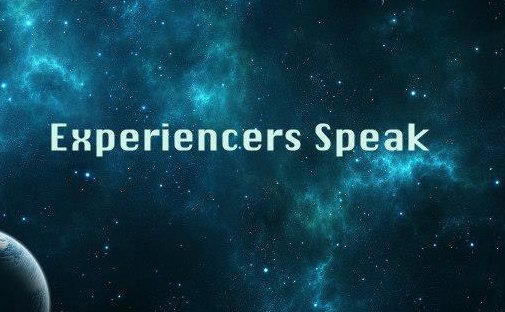 + Read More
Alice Walters
34 months ago
I have visitants. They get information from me, but do not share information about themselves. I have been fearful of being kidnapped. I don't know if they are extra-terrestial or inter-dimensional. I have to practice much self control to keep myself centered and not stay fearful or become aggressive. (I am not an aggressive person by nature). I believe there have been different types of entities from time to time. I feel as if I am alone.
+ Read More
good luck to you Audrey.Imwill do more when I can
+ Read More