Expedition To Kosovo 2016
£665
of £1,600 goal
Raised by
44
people in 32 months


Expedition to Kosovo June 2016
Hi, I'm Dani Washington, a musician from the UK.
In 2013, I made friends with a little boy Elham Krasniqi, and his family, who live in one of the poorest communities in Eastern Europe - Fushë Kosovë.  A random photo on Facebook started the friendship, and a series of extraordinary events which had a massive impact on my life. 
These lovely people were struggling to survive. A family of two adults and 6 children, dealing with the worst living conditions imaginable - a tiny ramshackle space, with no windows or doors, no electricity, running water or bathroom facilities. Agron, their Father, was sleeping in the entrance to keep sewage water from flooding the living space, and the snow from drifting in.  There was a rat investation, and one of the kids was bitten on the face while sleeping.  These kids had no toys, hardly any clothing, and suffering from malnutrition. The poverty was so extreme they couldn't attend school and were begging on the streets.
I felt so terribly sad for these people - I wanted to do something to help them. I didn't just want to donate money, I had to do more than that. So with the help of UK charity  
Action for Arts
, and by linking up with Elizabeth Gowing's NGO 
The Ideas Partnership
 in Kosovo, we very quickly organised a volunteer team and film crew to head out to Kosovo in June 2013. I wanted to visit the community in Fushë Kosovë and see for myself the work being done by The Ideas Partnership and most importantly to figure out what I could do to help little Elham and his family.
When we arrived, I was massively shocked by the extreme poverty,  and the marginalisation of this community. The experience was both humbling, and defining to say the very least, and it made me look at my own life, and how fortunate I am. Even on day one, I realised I had to find a home for Elham and his family, and that's exactly what we set out to do. 
We started shooting a documentary film, to record our experiences. We were also filmed by Kosovo TV, and managed to get a 10 minute feature on prime time news.
Over the following 12 months, we collectively raised money to firstly re-house the Krasniqi's in temporary accomodation.  6 months after that, and a connection with the Mercy Corps in USA, an offer was made to build a new house for the family, providing we could purchase the land to build it on. So we raised the money to buy land, a house was built and the Krasniqi's moved in November 2014. This was an incredible undertaking by a team of international supporters - and I'd achieved my goal of finding a home for Elham. 
The story doesn't end there however. In February 2015, we received the devastating news that Agron had suddenly become very ill and passed away.  Once again, the family were thrown into complete turmoil, with Agron's rubbish picking and re-cycling being their only source of income. With the continued monthly donations to Action for Arts, and help from other fund raising events, we've all managed to keep the family safe so far. But they still need support, so the kids can stay in school and receive the education that will secure their future. 
The past couple of years have been crazy busy for me, however this year I have some time off to put to good use. I want to see Elham and the family, and what's changed in the community, see the new projects run by The Ideas Partnership, and we have to finish our documentary film. 
This is super important as the film will be used to promote a new project for Action for Arts, that will train young volunteers in the UK to hopefully run music and creative arts workshops for people living in Fushë Kosovë and other disadvantaged areas of Europe. 
So, to mark the third anniversary of my original visit , we're flying out to Kosovo in June 2016. With the help of Action for Arts, we've put together a volunteer team, and once again we'll be linking up with The Ideas Partnership to make this another incredible experience. 
We want to raise money to support the Ideas Partnership's new projects:
The  Ideas Partnership Kindergarten (where Elham will be going)

The Widows FundThe Midwife Fund to support Healthy Pregnancies in Fushë Kosovë - this will help pay for a midwife for one day per week.

We  also need a little help with the following costs for this trip:

Transportation and Accommodation for Volunteers

Post Production costs for the Documentary Film

If you can help us with any size donation, that would be marvellous. Every single penny counts, and really goes a long way. 
Also if anyone wants to sponsor us, that would be cool too. Just get in touch via info@actionforarts.org.uk
I know from experience, that focussing on helping those we deeply connect with, and who become our real friends, is truly an awesome thing. 
I hope my story has inspired you.
Love and Peace
Dani xxx
+ Read More
Update 2
31 months ago
Share
We're getting there slowly but surely. This week there was a fund raiser held in London, by our friends from Warriors International, and next week there will be an event in Manchester, being hosted by myself and my Emib partner Pat. See attached flyer - if you want to come hang with us.

Love Dani x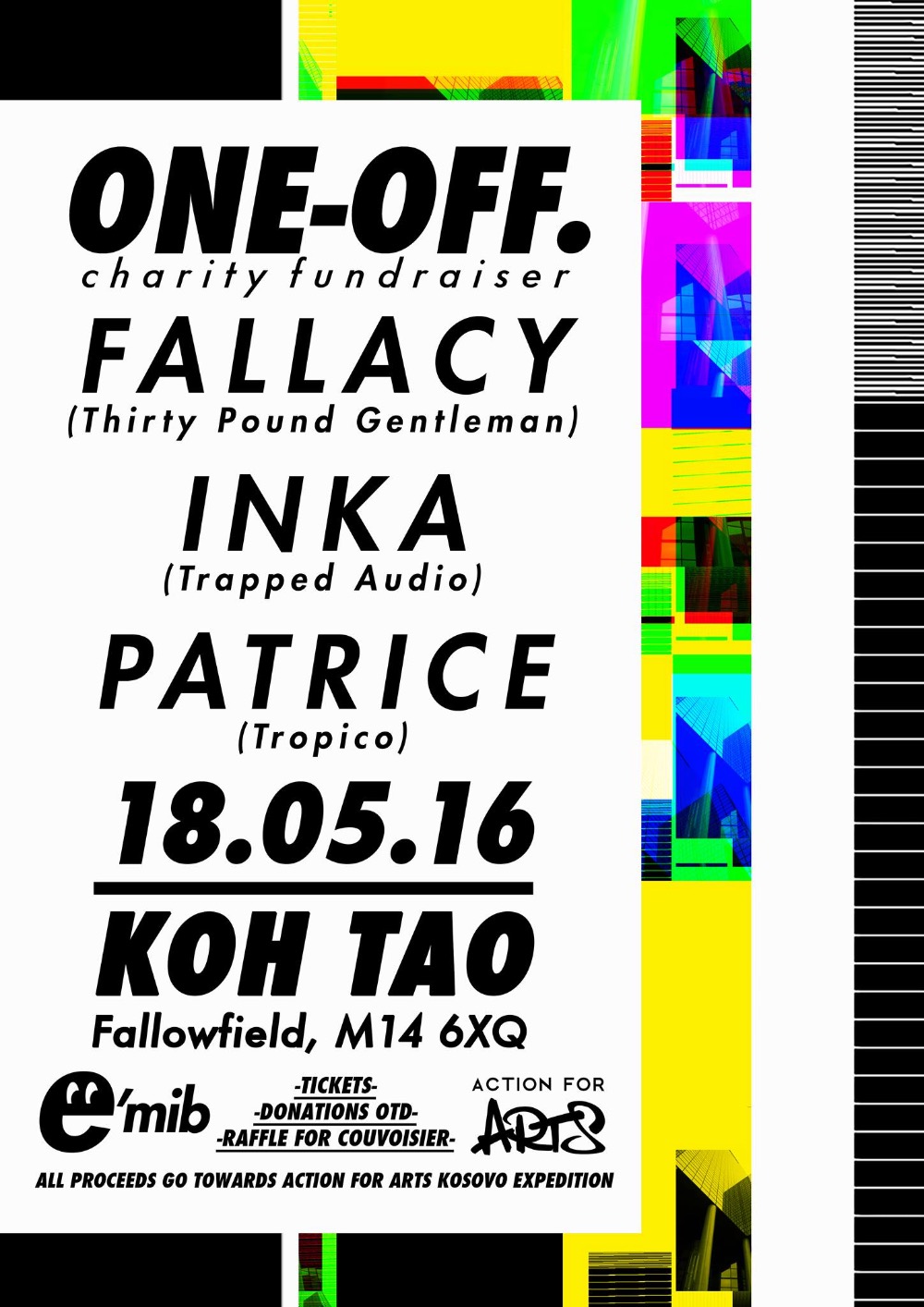 + Read More
Update 1
31 months ago
Share
Thank you to everyone who's sent donations so far. We've still a few weeks to go before we leave for Kosovo, and I'd really love to reach our target before then. If you can tell your friends, share my page, do anything you can to spread the word, that would be awesome.

Love Dani x
+ Read More
Read a Previous Update
Be the first to leave a comment on this campaign.