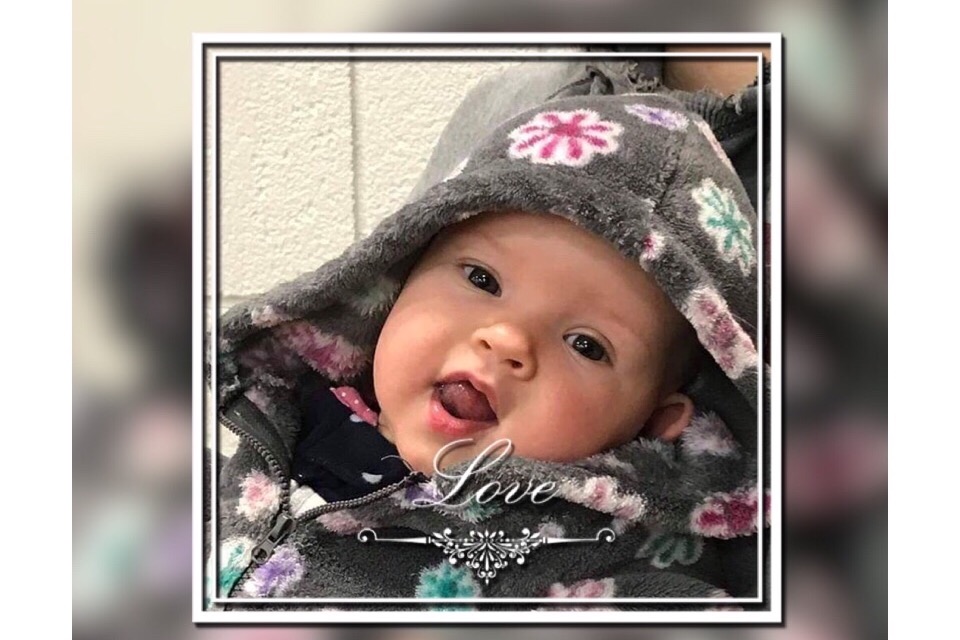 684
4
Evee's Private Autopsy
$19,402
of $40,000 goal
Raised by
615
people in 5 months
On March 1, 2019, Sweet Evee Gayle passed away in her sleep.  She recently had her 6 month well baby check and a perfectly clean bill of health.  At that appointment she was given the routine 6 month injections and tragically passed away 1.5 days later.  
An autopsy was performed and the toxicology report was negative so the cause of her death was labeled an "undetermined death".  Evee's mom, Catie, is requesting that a private/molecular autopsy be done to determine the exact cause of Evee's death.  This costs well over $5000 and insurance will not cover any of it.   There is also a "resuscitation" bill that insurance will not cover, traveling for lawyer/court, and time off of work so anything that is raised beyond the $5,000 will go towards these expenses. 
****UPDATE  6-27-19 ****
So much is happening 'behind the scenes' right now.  There have been some roadblocks with a Medical Examiner not cooperating.  However, the neuropathologist has been extremely helpful and diligent which is a much needed blessing.  Confirmation tests are being run on certain things they found in Evee's brain tissue...it's looking like answers may be on the horizon!  However, there new and hefty costs associated with all of this which, legally, cannot be discussed at this time.  
Please consider donating to help Catie and her family get the answers and closure that they most certainly deserve.  They need to have time to process, grieve, and attempt to heal after experiencing the worst event that could ever happen to a parent.  Your donations will help greatly in this process.  While nothing will ever replace Evee, figuring out the real cause of her death may help save others from a devastating loss such as this.  #justiceforevee
Her mailing address is:
Catie Clobes
PO Box 545
Howard Lake, MN 55349
+ Read More