The best 5k runs in the UK: find one near you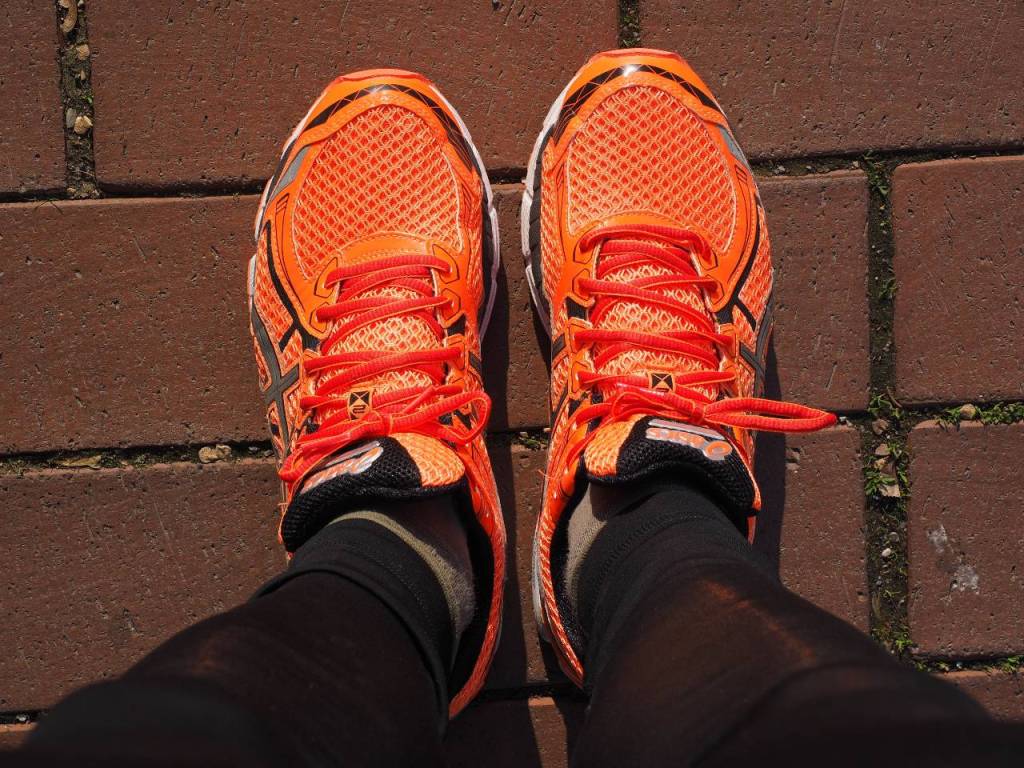 Finding a 5k run near you is a good thing to do whether you're fundraising for charity or not. 5k is a brilliant distance to start running for all abilities – whether you're a running novice or already love pounding the pavements. And it's a healthy habit the entire family can enjoy.
If you do want to run a 5k to fundraise for charity, there's events up and down the country you can get involved with and it's a great way to get donations for your good cause.
UK-wide 5k events
There's plenty of UK-wide 5k events that you can get involved in. Whether you want to find a fun run near you or a more regular event, we've got you covered.
Race for Life
The Race for Life is one of the most identifiable 5k races – and because they host a range of events, you can easily take part in one and then up your distance later. There are 400 events across the UK and they are open to everyone. We've got more ideas on fundraising for the Race for Life here.
Where: Nationwide

When: Various times

Entry fee: £14.99
Tough Mudder 5k
The Tough Mudder 5k is 'not your typical 5k' with iconic Tough Mudder obstacles thrown in the mix. Why not challenge yourself to something a bit different to your usual 5k race and raise money for a good cause while you're at it?
Where: Nationwide

When: Various

Entry fee: Dependant on which event you enter
Parkrun UK 
Parkrun is a nationwide run which, as the name suggests, takes place in parks up and down the country. The 5k event takes place on Saturday mornings, with a junior parkrun of 2k taking place on Sundays.
Where: Parks nationwide

When: Saturday mornings

Entry fee: Free
North East England
Here are some 5k runs specific to the North East region of England.
Northumberland Super Fast 5k
The Northumberland Super Fast 5k is set up specifically for runners to get a new personal best, ran on a flat course. 
Where: Ouston Airfield

When: 19th March 2023

Entry fee: £15 for an unaffiliated entr
Durham City Run
The Durham City Run has a 5k, 10k and a family team event to choose from. It takes runners through the historic streets of Durham on a summer evening – guaranteed to be picturesque no matter how you choose to run.
Where: Durham

When: TBC for 2023

Entry fee: TBC for 2023
Newcastle Winter Warmer
The Newcastle Winter Warmer is a great way to stay focussed and fit during the winter months – and raise a bit of money for a good cause too. 
Where: Exhibition Park in Newcastle

When: 4th of February 2023

Entry fee: £22
North West England
Living in North West England? Here are some events for you.
Manchester Winter Warmer
The Manchester Winter Warmer, like the Newcastle Winter Warmer, is a brilliant way to keep motivated during the winter months.
Where: Heaton Park in Manchester

When: 5th of February 2023

Entry fee: £22
Delamere Forest Runner 5k
The Delamere Forest Run is a 5k through the forest – so guaranteed scenes from nature as you pound the track. There's a 5k option and a 10k option so if you try the shorter run and want to challenge yourself next time, there's the option to do that.
Where: Delamere Forest

When: 5th March 2023

Entry fee: £20 plus £2 booking fee
Carlisle Resolution 5k
The Carlisle Resolution 5k is another brilliant one if you want the motivation to run during the colder, darker winter months. Again, this event has a 10k attached so an easy option to up the challenge another time if you enjoy the course.
Where: Carlisle Racecourse

When: 22nd January 2023 

Entry fee: 
Yorkshire and the Humber
There's plenty of varied and exciting runs in the Yorkshire and Humber region too. 
Leeds 5k Series
The EvenSplits Leeds 5k series are runs which take place every month from February to November. Brilliant for one off runs or building up your speed and those personal bests.
Where: University of Leeds Brownlee Centre

When: From February

Entry fee: £10 for one  – or can be bulk bought. 
Rother Valley Winter 5k
If you're looking for a flat 5k course in Sheffield, the Rother Valley Winter 5k is an excellent option. It laps the lake in the country park, meaning for a scenic jog. 
Where: Rother Valley Country Park, Sheffield

When: TBC

Entry fee: TBC
The Sewerby Ship Inn Shuffle
The Sewerby Ship Inn Shuffle is a glorious clifftop course towards Flamborough. And there's pizza in the pub car park to celebrate your efforts afterwards – what's not to love?
Where: Sewerby, starting at the Ship Inn Pub

When: 2nd July 2023

Entry fee: £15
East Midlands
Based in the East Midlands? Here are some suggestions for you on local 5ks.
Nottingham Holme Run 5k
This is another course that is described as 'flat as a pancake' – so ideal if you're wanting to chase a personal best. The Nottingham Holme Run has a traffic free, tarmacked course around the regatta, a guaranteed pleasant jog. 
Where: Holme Pierrepont Country Park

When: 12th February 2023

Entry fee: From £17
Chesterfield Avenue Run 5k
The Chesterfield Avenue Run is a trial run taking place on the last Sunday of the month in the Avenue Country Park. It's a brilliant way to get into running and a lovely place to do it in.
Where: Avenue Country Park, Chesterfield

When: The last Sunday of the month

Entry fee: £4
West Midlands
Now: over to the West Midlands and the 5k events available to you there.
Birmingham Running Festival 5k
The Birmingham Running Festival 5k is also one of three events to choose from – 5k, 10k or half marathon distance, and is located a convenient 6 miles from the city centre.
Where: Sutton Park in Birmingham

When: 19th of February 2023

Entry fee: £24
Chase the Sun 5k
If you want a twist from the usual morning start times on a race, Chase the Sun is the one for you. Taking place during golden hour (starting at 7pm) racers jog through a glorious August sunset. 
Where: War Memorial Park, Coventry

When: TBC

Entry fee: TBC
Run Alton Towers
The Run Alton Towers 5k does what it says on the tin – you're running through the UK's largest theme park! If you enter, you also get a free park pass for the day. 
Where: Alton Towers

When: 12th November 2023

Entry fee: £36 early bird entry at present
East of England
Now onto those 5k challenges for the East of England. 
Denham Dash Challenge
The Denham Dash Challenge operates a little bit differently to other challenges. Runners have 6 hours to go as far as they can. But this doesn't mean you can't complete your first 5k challenge during this event.
Where: Suffolk Running Centre

When: 29th January 2023

Entry fee: £35: Huntingdon Challenge
London
Now onto those wanting to pound the pavements (or parks) in the capital!
Greenwich Park 5k 
The Greenwich Park 5k takes place in London's stunning Greenwich Park, twice around a 2.5km loop. There's also a 10k event which takes place here at the same time. The 2022 event took place on November 13. 
Where: Greenwich Park

When: TBC

Entry fee: TBC
Chase the Moon 5k
Another run for the night owls. If you're not a fan of early rising – or want to see Battersea Park by night – this flat 5k course is a great option.
Where: Battersea Park

When: 22nd of March 2023

Entry fee: £25
Lee Valley VeloPark 5k
The Lee Valley Velopark 5k is another unique one to tick off your list. It's a Moto GP style circuit and they also have a kids mile, meaning it's a fun and healthy activity for the whole family.
Where: Lee Valley VeloPark

When: 28th January 2023

Entry fee: £24
South East England
There's plenty of events to challenge yourself and raise some money in the South East of England as well. Here are a few suggestions:
ABP Southampton 5k
This race starts and finishes centrally in Southampton's Guildhall Square. It sees you seeing the sights of Southampton, including the St Mary's Stadium and Solent University.
Where: Southampton's Guildhall Square

When: 2nd April 2023

Entry fee: £15 without a finisher's t-shirt, £25 with one
Grim Challenge
The Grim Challenge is actually a 4-mile race, with plenty of muddy obstacles along the way. The website recommends wearing fabrics that will dry quickly because you will get wet. 
Where: Army Tank Training Centre, Aldershot

When: 4th December 2022

Entry fee: £29 for the 4-mile race
Run Dorney Lake 5k
Dorney Lake was home to the London 2012 Olympic rowing events. It's situated in Buckinghamshire and is another flat course ideal for trying to get a personal best on, if you are that way inclined.
Where: Dorney Lake

When: 10th December 2022

Entry fee: £26
South West England
Wanting to get on your trainers and smash a 5k in the South West? Here's some events that would be ideal. 
Cheltenham Running Festival 5k
The Cheltenham Running Festival takes place on Cheltenham Race Course – a wonderful opportunity to see it from a different perspective. There's a 5k, 10k and a half marathon held at this event as well, so if you're in a group of different running abilities or persuasions it's a great option. 
Where: Cheltenham Racecourse

When: 11th June 2023

Entry fee: £26
Run Bournemouth Supernova 5k
If you're in Bournemouth looking for a 5k run, this could be one for you. Again, it starts in the evening rather than the morning so sure to give you a different perspective as you run the course.
Where: Bournemouth centre

When: 7th of October 2023

Entry fee: 
Scotland
There's also a variety of running challenges in Scotland that you can take on and enter – from pounding the streets of Edinburgh to running Glasgow.
Edinburgh Marathon Festival 5k
The Edinburgh Marathon Festival 5k is part of the wider Edinburgh Marathon event. The run is a wonderful way to explore the beautiful and historic city.
Where: Edinburgh

When: 27th of May 2023

Entry fee: From £22 or free for charity entries
River Ness 5k
The River Ness 5k is a fun run open to everyone, all abilities welcome! It follows a flat, scenic route along the River Ness before ending at Bute park, Inverness. 
Where: Inverness

When: 1st October 2023

Entry fee: Early bird entry is £12
Glasgow Pizza Run
The Pizza Run Glasgow is one everyone can get invested in – with pizza included at the end. Who can't get behind that? There's a range of events on the day, including a family dash so everyone can get involved.
Where: Glasgow Green

When: TBC 

Entry fee: TBC
Wales
And now onto the 5k running challenges in Wales.
The Wales 5k
The Wales 5k is available to enter for everyone ages 11 and up, taking place in the beautiful and scenic Pembrokeshire.
Where: Pembrokeshire

When: 2nd of July 2023

Entry fee: £20
Swansea 5k 
The Swansea 5k is a fast, flat course with views of Swansea Bay as you run. It's also open to anyone age 11 and over, so ideal if you've got young runners in the family too. 
Where: Swansea

When: 28th of May 2023

Entry fee: £25
Caerphilly Trail 5k
The Caerphilly Trail 5k is a great start if you want to get into trail running, passing through fields, woods and across a few hills too. It's perfect if you want to challenge yourself to different terrain, but there's no pressure to be speedy on the hills.
Where: Caerphilly
When: 19th February 2023
Entry fee: £22
Northern Ireland
Wanting to get your trainers on in Northern Ireland? Here's some suggestions for 5k races there.
Hillsborough Castle Running Festival 5k
This one takes place in the beautiful grounds of Hillsborough Castle. Again, it has multiple running events, so if you enjoy the 5k race there's the chance to go back another year for a different challenge.
Where: Hillsborough Castle
When: 30th July 2023
Entry fee: £21 for the early bird entry
Antrim Castle Gardens 5k 
The Antrim Castle Gardens 5k happens in the grounds of the 400 year old gardens – it's a unique 5k that lets you take in some history as you run. There's also a 10k held here as part of the Run Forest Run series of races.
Where: Antrim Castle Gardens
When: 28th of January 2023
Entry fee: £23 for the early bird entry
Omagh 5k
The Omagh 5k has a half marathon event associated with it too, and has been running for 32 years now. 
Where: Omagh Leisure Complex

When: 26th March 2023

Entry fee: £8