Five People Who Raised Money for Charity with Virtual Events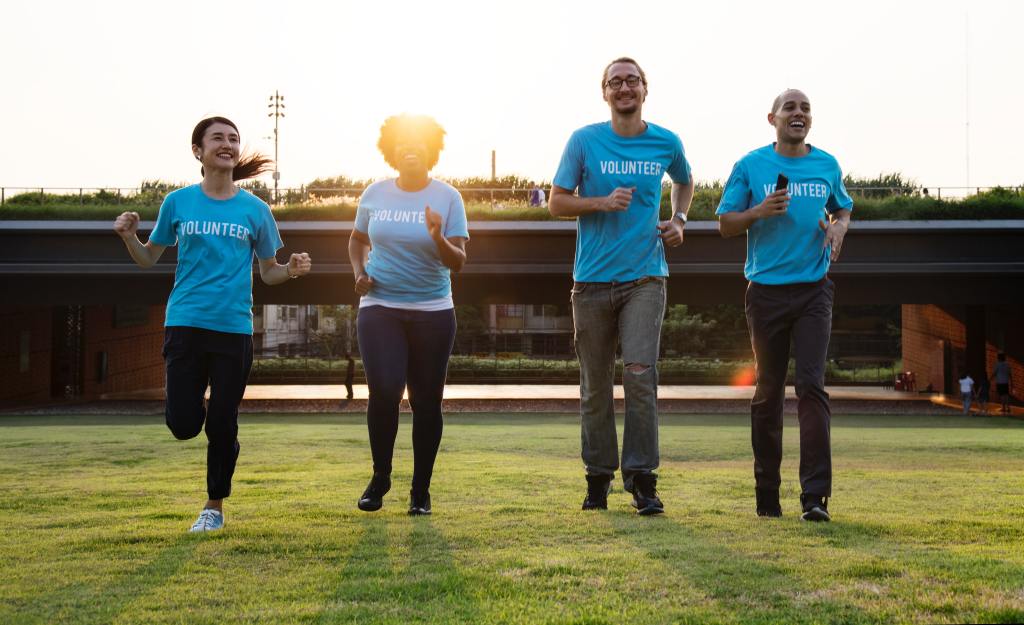 Who ever said coronavirus had to call time on fundraising? It might require a bit of imagination, but you really can make a difference without leaving home and raise money for charity with virtual events.
The examples below are just a handful of the thousands of people who have been doggedly raising money for important causes up and down the country, while adhering to the social distancing guidelines we've all been living under since March.
Strolling around the office asking for donations might not be possible at the moment, but crowdfunding sites such as GoFundMe make fundraising easy. Donating takes seconds online, meaning friends and family can give generously and safely at the click of a button.
Be clear in the description who you're fundraising for and why, with details of the challenge or task you're taking on in exchange for sponsorship. Start a hashtag, post lots of photos and keep everyone updated with your efforts. You'll be on your way to changing the world before you know it. If they can do it, you can too.
Be inspired by these 5 fabulous fundraisers
This summer, Harry Cartwright proved that you don't need to travel to climb mountains! He posted five beautiful photos of the highest peak on every continent – Mount Elbrus (Europe), Kilimanjaro (Africa), Denali (North America), Aconcagua (South America) and Everest (Asia) – before announcing that he would be summiting them all from his stairs in aid of crisis charity British Red Cross. That's a total of 33,533 metres!
"The carpet is sacrificing itself for this worthy cause," wrote Harry, before explaining that he would be ascending and descending his stairs 10,648 times and taking 191,673 steps.
Then he got going, with vigour. Evidence was posted throughout the mission in the form of time lapse videos and photos shared on his dedicated Instagram feed, @fivepeaks_fiveweeks.
Harry successfully completed his challenge, smashing through his £2,000 target to raise over £3,000. Sterling stuff!
Back in April, enthusiastic cricketers Craig Barker and David Fairbanks set about organising a cricket-themed fundraiser after Covid-19 cancelled their early summer matches. The lads set up a GoFundMe and invited cricket clubs across the UK to take on a tash-tastic challenge in aid of the NHS.
Cricketers were asked to donate their weekly club subscription and grow a full beard during lockdown. The idea was that, the night before their eventual first game, they would groom their moustache to the style of their favourite famous cricketer, be it Botham, Hughes or Ferguson. Supporters were encouraged to donate the money that they would usually have spent on a pitch-side Pimms.
Together, they raised nearly £38,000 for frontline workers, and are now donning their whites once more.
Gollum, aka British actor Andy Serkis, committed to reading the entirety of JRR Tolkien's The Hobbit (over 300 pages) live on YouTube on 8 May.
Serkis, who starred as the fictional creature in Peter Jackson's Lord of the Rings and The Hobbit movie trilogies, raised over £300,000 for baby charity Best Beginnings and the NHS. His 'Hobbitathon' took just under 11 hours, with more than 650,000 fans cheering him on worldwide.
The multi-award winner described the response as "incredible" and thanked the 22,000 people who "generously donated" to his GoFundMe fundraiser.
Shortly afterwards, it was announced that Serkis would narrate The Hobbit again for professional publication on Audible, where it is now available. My Preciousssssssssss!
British racing cyclist Geraint Thomas raised a massive £375,000 for the NHS by cycling 12-hour hospital shifts for three consecutive days in April.
This feat of physical endurance saw the 2018 Tour de France winner and two-time Olympic gold medallist cycle 36 hours on a turbotrainer in his garage in Wales. He used the virtual training platform Zwift, hence the name of his GoFundMe fundraiser.
Cycling fans were able to join 'G' on his ride, which was also streamed live on his Facebook page so that everybody can track his progress and donate.
Geraint said: "Like everyone around the country, I have been humbled by the hard work, bravery and professionalism of the NHS. I'm doing the only thing I know how to do and getting on my bike!"
Matthew Bannister, host of the Folk on Foot podcast that sees him take a leading folk artist out for a walk in the landscape that has inspired their music, set up a virtual folk festival during lockdown. He hosted his third event on the August bank holiday and has so far raised over £250,000 for the Help Musicians charity, which is supporting musicians who have lost their livelihoods due to Covid-19 restrictions.
Each festival has seen Matthew invite a lineup of musicians to film a socially-distanced 30-minute set, either from their front room or a "spectacular or quirky location" of their choosing. Featured musicians have so far included Johnny Flynn, Frank Turner, Cara Dillon and Sam Lakeman. Musicians have been paid 50% of the money raised per festival, with the other half going directly to the cause. Grab a craft beer and enjoy an uplifting singalong!
Start raising money from the comfort of your own home
You don't need to run the London Marathon or row the Channel to raise lots of money for important causes, as these five crowdfunding heroes have shown us.
GoFundMe takes the faff out of fundraising. It takes a few moments to set up your fundraiser, so why not get going today? Our fundraising experts are available 24/7 for questions, should you need a helping hand or some cheerleading, and you'll find tons of fundraising ideas on our blog.
Times may be tough, but you know what they say: when the going gets tough, the tough get going!