The Inspiring People Helping With Coronavirus Efforts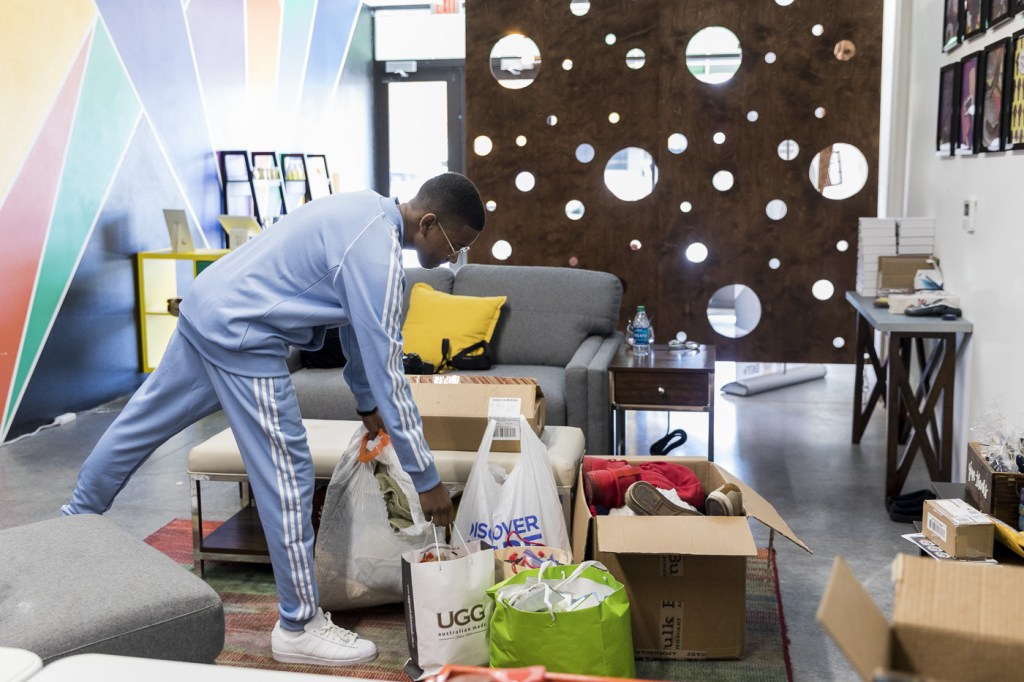 While a global crisis has the ability to breed fear and division among communities, it can also spark universal generosity and empathy. This is exactly what we've seen as the coronavirus pandemic has spread rapidly around the world. For every new obstacle that COVID-19 has created—like medical supply shortages and mass unemployment—there has been an outpouring of support from individuals and entire communities. Below are the stories of some of the most inspiring people helping with coronavirus efforts right now.
Five people providing COVID-19 relief in US communities
From running errands for the most vulnerable populations to providing handwashing stations in poor communities, these individuals have shown us what it means to turn compassion into action during this pandemic.

Like millions of New Yorkers, George and Jill watched in disbelief as the coronavirus tore through their city. Quarantined in their flat, the two designers decided to turn their fear and isolation into a project that could save lives.
They had heard of the personal protective equipment (PPE) shortages at hospitals that left front-line responders exposed to COVID-19 while treating patients. So they fired up their 3D printer and began making plastic face shields for doctors and nurses across the area.
The two blew past their $3,000 online fundraising goal and raised nearly $18,000 in under two weeks. They've since used the donations to create and deliver dozens of face shields to several local hospitals. They're still working hard to create even more face shields, and have even secured five new 3D printers to make these critical face shields as quickly as possible.
Related reading: These Are the Coronavirus Facts You Should Know 
2. This 20-year-old is sending at-risk populations shopping angels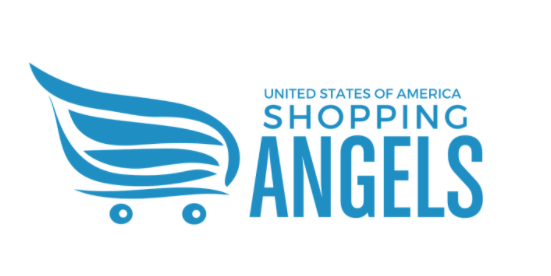 As the COVID-19 crisis unfolded, 20-year-old Jayde realized that elderly folks and other at-risk individuals had no other option but to continue running errands and buying groceries. She knew she needed to help keep them safe, so she formed a service she named Shopping Angels with a small group of friends. The group began offering grocery delivery services to people in their community of Las Vegas, Nevada who were especially at risk of contracting COVID-19.
As word spread, people across the country began contacting Jayde and asking how they could get involved. From there, she began coordinating volunteer deliveries across several different states. To help the many elderly folks who were unable to afford groceries, Jayde launched an online fundraiser.
In less than a month, her fundraiser had brought in over $43,000 to feed and protect some of the vulnerable populations during this outbreak.  To do even more to help, she started a GoFundMe to pay for groceries for the elderly folks who can't afford them.
3. This distillery is producing hand sanitiser for hospitals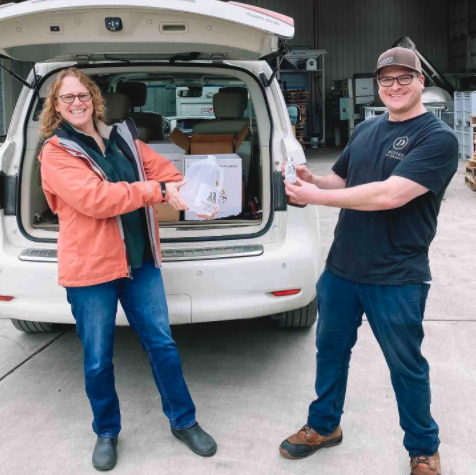 Allen of Dida's Distillery began fielding calls from desperate hospitals shortly after the COVID-19 crisis began. They had exhausted their supplies of hand sanitiser and needed more people helping with COVID-19 efforts to focus on hand sanitiser production. For Allen, the decision wasn't a difficult one. Despite his business' own uncertain future, he knew that producing disinfectant supplies could help more front-line responders stay healthy—and that would help slow the spread of COVID-19.
Allen immediately stopped producing vodka and gin and focused solely on making hand sanitizer for nearby healthcare facilities. To offset the overwhelming cost of the supplies, he started a GoFundMe and raised enough money within just four days to produce over 2,700 gallons of hand sanitiser. Now Allen is getting hand sanitiser requests from medical workers across the country, and he's continuing to fundraise so he can help as many healthcare facilities as possible.
Related reading:
4. This woman is helping homeless camps stay healthy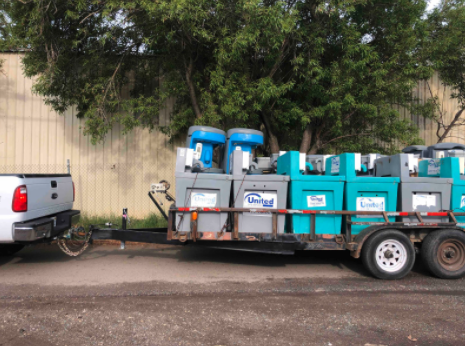 Caity was a Sacramento resident who had long recognized the large homeless camps in her city. When the coronavirus hit, she became concerned about this vulnerable population and the particular challenges they would face during the crisis. How would they be able to stay safe and healthy? How would they self-quarantine or wash their hands to help flatten the curve? She reached out to city officials to find out if they would provide handwashing stations or hand sanitiser, but she couldn't get any answers.
That's when Caity jumped into action. She started a fundraiser to provide those living on the streets with the essentials they'd need to take care of themselves during the pandemic. In just a few days, she raised over $3,000 to provide people with food, water, tents, hand washing stations, and medical supplies. She even organized a program with medical students so they could safely care for people at the camps. Since first starting her fundraiser, Caity has raised nearly $10,000 for people living on the streets of Sacramento. With more donations coming in, she aims to continue doing as much good as possible for those in need in her community.
5. This author is helping artists pay their bills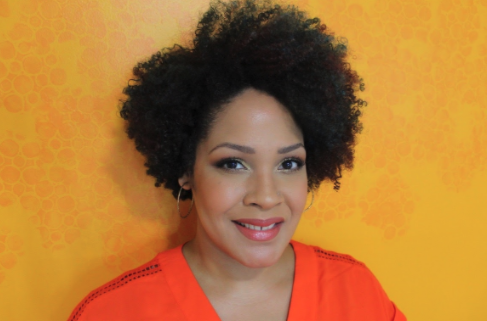 When COVID-19 shut down Seattle, it left thousands of actors, chefs, writers, painters, musicians, and other creatives out of work and facing enormous financial challenges. Author Ijeoma Oluo wanted to give back to her city's arts community that was now struggling, so she turned to crowdfunding and began rallying support.
The response was to her fundraiser was incredible. In just under a month, Ijeoma's GoFundMe raised over $271,000. She partnered with a nonprofit so the funds could be disbursed as emergency financial assistance grants to artists, who could use the money for help with rent, food, medical needs, and other bills.
The fundraiser was so successful that Ijeoma had to suspend grant applications so ensure the 1,700 artists who already applied would be able to get help. With added support, though, she'll be able to ensure that even more creatives can survive this crisis and continue making art long after.
Related reading: Coronavirus Relief for Unemployed Workers: How to Find Help
You can make a difference, too
Though our future may be unclear, we do know one thing for certain: With the help of individuals, communities, and entire cities, we have the ability to emerge from the COVID-19 pandemic more united than ever.
Whether you've been inspired by these stories and want to fundraise for others, or you need some financial help during the coronavirus, you can sign up to create your own GoFundMe. Through our fundraising platform, you can make a difference in your community or get the help you need today.