How to Help the Homeless in the UK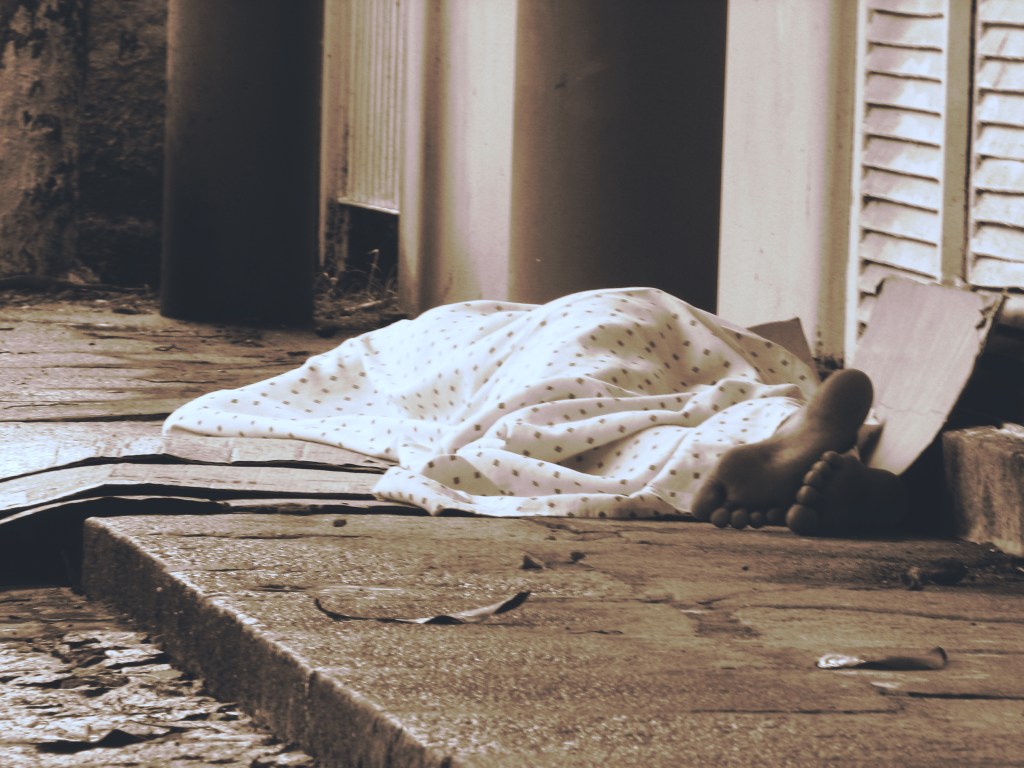 Anyone taking a walk around our towns and cities can see that the growing numbers of homeless people in the UK are a very real and urgent concern.
The most recent UK homeless statistics published by Shelter reveal that at least 320,000 people in Britain are homeless – a figure equivalent to one in every 200 UK citizens.
Rough sleepers may be the most visible face of the homeless in the UK, but this group also includes the "hidden homeless", many of whom 'sofa surf' or live in temporary, insecure housing, hostels and B&Bs.
Those most at risk of homelessness include young people, black, Asian and minority ethnic groups, LGBT people, people leaving prison and care leavers.
If you're unsure of how to help the homeless in the UK or want to but don't know where to start, GoFundMe and the methods listed below can help you raise essential funds for some of society's most vulnerable people.
A brief history of homelessness in the UK
In 1966, Shelter – one of the major charities that help the homeless in the UK – was established. Its launch coincided with the BBC television screening of Ken Loach's Cathy Come Home, which was watched by 12 million people.
The drama concerned a young mother whose life was affected by homelessness resulting in her children being taken away from her by social services.
The same year saw the publication of one of the only government-sponsored reviews of homelessness in England by the National Assistance Board.
These three landmark events were vital in raising greater awareness of the homeless in the UK and campaigning for housing reform.
Why do people become homeless?
Throughout history, public perceptions of homeless people in the UK have often taken an individualistic and critical approach, with many people holding the view that people become homeless through their own "bad decisions" or life choices.
In reality, social causes of homelessness include a lack of affordable housing, unemployment, debt, poverty or an inability to pay the rent.
For others, life events such as the breakdown of a relationship, losing a job, physical or mental health problems or substance misuse can result in homelessness.
According to St Mungo's, a charity that helps homeless people in the UK, "the majority of homeless women are survivors of domestic abuse".
The reality of life for the homeless
An estimated 726 homeless people in the UK died in 2018. This was up 22% on the previous year – the highest year-to-year rise since records began.
According to Crisis, a charity that helps the homeless in the UK, the average life expectancy for homeless people in the UK is just 44 years.
Rough sleepers are almost 17 times more likely to have been a victim of violence, and more than one in three people sleeping on the street have been deliberately assaulted whilst homeless.
Homelessness is particularly acute in major cities including London, Birmingham and Manchester.
How you can help
If you want to know how you can help the homeless in the UK, we've listed some practical suggestions below:
Volunteer your time
Giving your time to charities that help the homeless is an excellent way to offer immediate support to those in need.
Roles include helping at seasonal events, such as Christmas lunches and winter night-shelters, assisting in charity shops, with events or with English-language, cooking or art lessons.
Sponsor a bed
Just £12 a month can pay for a room in warm and safe accommodation, life skills and support for young homeless people aged between 16-25-years-old with Centrepoint. Find out more here.
Stop for a chat
Being homeless can be an isolating and alienating experience. Simply stopping to ask a homeless person how they are or offering to buy them a warm drink can help them feel less alone.
Donate essential supplies to your local shelter
Homeless shelters are often in need of basic supplies, such as toiletries, clothing and kitchen supplies. Get in touch with your local shelter to find out their exact needs for a practical way to help the homeless. Click here for more information about services in your local area.
Create an online fundraiser
If you're short on time, crowdfunding can be an excellent way to help the homeless. Once you've created your fundraiser, share it with friends, family and colleagues and ask for their support. To encourage people to give, make sure everyone knows that even a small contribution of a few pounds can make a big difference to a person's life.
If you're struggling with inspiration, take a look at these examples from other GoFundMe users:
Fund Christmas kits for kids
Proving that age is no barrier to a successful campaign, 12-year-old Astrid Aurell is raising funds for the third year in a row to provide 250 festive gifts for homeless children living in temporary accommodation. Astrid's goal of £5,000 has already been surpassed by over 20 per cent, putting her on track for a record year.
Sacrifice your Sunday sleep-in to run for the homeless
A recent trip to London highlighted the extent of homeless in the UK for Nicola Ross and her two sons who pledged to run two kilometres every Sunday morning for a month to raise money for Shelter, whatever the weather. Nicola posted regular photos on her GoFundMe page to show their progress and exceeded their target of £300. Great effort, team!
Contact StreetLink to connect rough sleepers with local services
If you see someone sleeping rough, you can contact StreetLink, a national initiative that connects homeless people in England and Wales with local services that can support them.
Concerned parties provide information about a rough sleeper's exact location and appearance via their website, mobile app or hotline enabling outreach workers to track down the individual and connect them with support in their area. Find out more by visiting streetlink.org.uk
Charities that help the homeless in the UK
Reputable charities that are passionate about helping the homeless in the UK include:
The UK's most established charity for helping the homeless, Shelter was founded in 1966. The charity offers expert advice, legal support and advocacy on housing issues through a national helpful, online advice and face-to-face services. Shelter also undertakes research, develops policies around housing issues and lobbies the government for changes in legislation to better support homeless people.
Centrepoint is the UK's leading charity working with young homeless people. Founded in 1969, the charity provides accommodation for up to two years, health support and life skills for young people aged between 16-25 across 60 services. According to their research, 103,000 young people sought help from their local council in 2018 because they were homeless or at risk of homelessness.
Emmaus supports homeless people in the UK by providing them with a home in one of 29 "communities", plus meaningful work and training in their social enterprises. Many communities have workshops where residents, staff and volunteers work to restore furniture that may have been neglected. In 2017/18, Emmaus saved more than 12,000 tonnes of goods from going to landfill.
Previously known as the Albert Kennedy Trust, akt was formed in Manchester in 1989 after foster carer Cath Hall became aware of the rejection suffered by young lesbian, gay, bisexual, trans (LGBT) people because of their sexual or gender identity.
LGBT people are disproportionately represented in the homeless population, with 24% of young homeless people identifying as LGBT. Research undertaken by the charity reveals that 69% of homeless LGBT young people had experienced violence, abuse or rejection from their family home, while 77% stated that their LGBT identity was a causal factor in them becoming homeless. akt help LGBT young people find emergency accommodation and offer specialist support.
In 2017, Dan Beaumont used GoFundMe to raise funds for the homeless in the UK. Running the Hackney Half Marathon, Dan exceeded his £2,000 goal, which he split between akt and medical assistance for a friend.
Help those in need today
However you wish to help the homeless in the UK, fundraising through GoFundMe is a simple and effective way to have a big impact on some of society's most vulnerable people. Sign up today and start making a difference.
More inspiration: