How to get into running and fundraise while doing it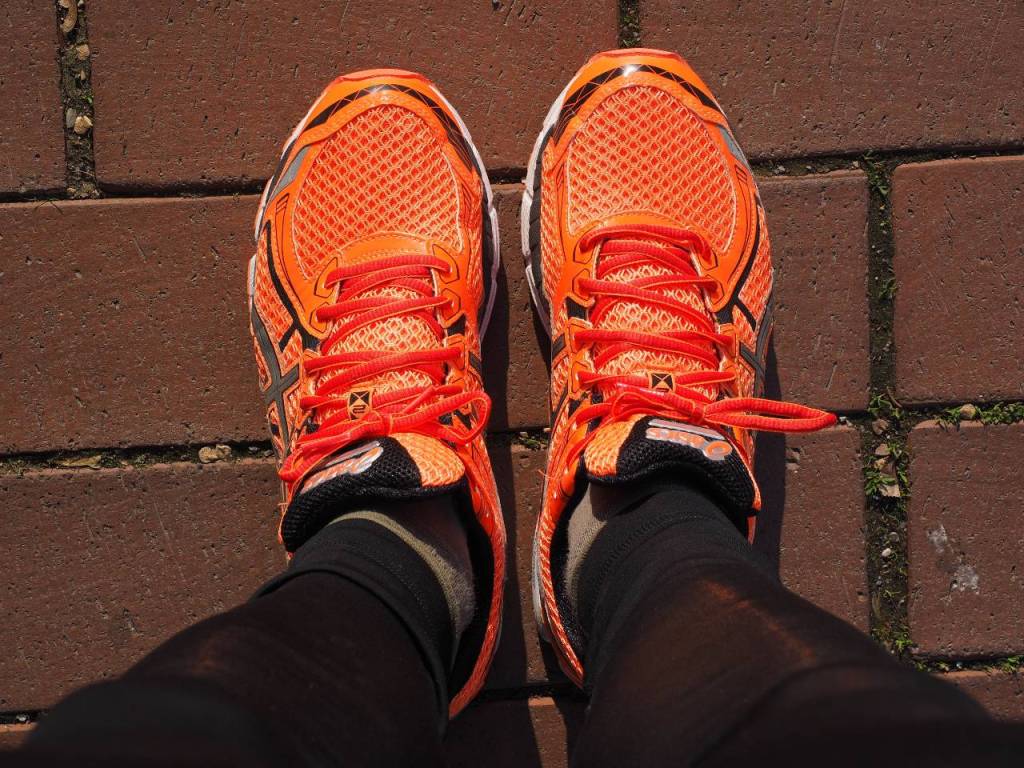 Running is one of the most accessible and easiest ways to get active, move your body and get outdoors. 
Whether you're running and walking, running a short distance or taking yourself on a long run – the benefits of running to your mental and physical health are endless. 
As well as boosting your mental and physical health, it's also a great opportunity to fundraise for causes you're passionate about. 
To get you started, we have brought together the following list of tips about how to get into running and fundraise while doing it.
1. Train according to your fitness level
When getting started, everyone is different. 
Despite differing fitness levels, running can be an easy way to get active – even if it seems scary at first. 
The best way to start is to ease yourself in and not tire yourself out completely, or risk an injury. Start with short bursts of running, coupled with walking, and soon you'll see your fitness improve. 
This could range from anything from running for 30 seconds to walking for 30 seconds, or running five minutes and stopping. 
There are great apps and guides available, such as Couch to 5k, which offer valuable tips about how to start. 
The most important thing is to go at the speed you are happy with. Hitting personal goals is a great motivator, rather than worrying about other people and how speedy they are. 
Everyone has to start somewhere and it's best to start at a rate that's comfortable. 
2. Set realistic goals
It's easy to get caught up with what other people are doing and what their fitness regime is. 
There may be runners going quicker, or for longer, but it's helpful to set yourself realistic goals. 
This could be anything from running twice a week, or trying to do a certain number of steps a day walking. 
If your long-term goal is to improve your fitness, it's great to break that down into smaller, reachable objectives. 
A great goal to have is to try and run 3k and then this can develop into 5k. Or it could be simply trying to run for a certain amount of minutes without stopping.
You'll soon start to see your progress and feel the mental benefits from moving around, and this will naturally motivate you too. 
3. Get the right shoes
Running is one of the most accessible ways to get active because you don't need expensive equipment, kit or a gym membership.
All you need is a pair of trainers, comfy clothes and a direction you want to go in. By shaping it around your timescale, you can go whenever. 
There is an important thing you need to make sure you can succeed though – good shoes. 
Try and get a good quality pair of running trainers that support your feet and your body will thank you later. 
Normal trainers won't be able to support the movement in your knees, hips and legs and it could make running feel more difficult. 
At worst, it could also bring an unwanted injury. 
Running trainers can be costly, but there are affordable options that could be a real investment. There's also the option to visit a specialist running store and ask for help, for free, about what shoes would be best for you and your body. 
4. Create a running playlist
Sometimes when starting off, thoughts about running are racing around your head. 
Concerns about how tired you are, how you're doing and how you look can get in the way of your progress. 
A great way to keep your mind occupied and motivate yourself to keep going is through music, audiobooks and podcasts. 
A great music playlist can make you want to go for longer, with researchers suggesting it really can make a difference. 
It can also give you something to look forward to. There could be a particular album or podcast you want to get into. You can also find fun in curating different playlists for different runs.
5. Run with a crowd
Although running on your own is a great way to clear your head and have some solo time, there are also many benefits in running in a crowd. You can do a quick run on your own or run in groups to get started, but it's a great way to get into exercise in a non-intimidating way. 
Running with a friend is a great way to get into the sport, a good way of catching up and a nice way to spend time with each other. 
As well as motivating each other, it's also another reason to keep going. 
Running can also feel easier when running with a crowd. 
This could be in a local running group, a women's running group or organised events like 5ks, 10ks and half-marathons. 
Events like Parkrun take place across the UK; they're free, and they're a great way of meeting like-minded runners.
6. Schedule your training time
A lot of people say time is the reason exercise is difficult to get into or maintain. 
Between work, friends and family it can often be hard to squeeze in the time to start a new hobby or exercise. 
But, by even dedicating half an hour a week to running while you start, you'll soon find that it is easier than you think to allocate this time. 
A comprehensive training plan isn't needed, but it is good to dedicate a specific time slot in your week when you go. 
It will soon become something that you look forward to, or make time to do, but it needn't be something that takes over the rest of your time. 
7. Persevere: the first runs are the hardest
Starting to run is still quite a big thing to do, but all runners have been there. 
The first few runs can feel hard, breathless and achy. But this will pass. 
There are many sources why the first run is the hardest to do, so you are not on your own in finding it tough.
Running consistently will help to build up your fitness and stamina quickly and each run will start to feel easier than the last. 
8. Improve your running form with strength training
As you see your fitness gradually improve, you may want to consider other ways you can get better. 
Other types of exercise and training can really help you go further and longer. 
Strength training, for example, can build up the strength all over your body so your runs will overall feel a bit easier. 
This can lessen the chance of injury too, as your muscles and joints get stronger. 
9. Always stretch after a run
You may notice aches and pains in the initial first weeks of running. 
To ease this, it's extremely important to stretch before and after running. 
These can be easy to do stretches, lasting minutes, but can seriously lessen the chance of injury or achy legs the day after. 
This will help with recovery, help you get stronger and keep you going. 
There's lots of different stretches you can try, with more information here. 
10. Set up a fundraiser for added motivation
If you're passionate about raising funds for someone you know, a local cause or a charity, running and walking is a great way to do this. 
When running feels tough, a great motivator to keep going is knowing you are helping others through your efforts. 
You can set goals for yourself which followers and donors can see as other people are more invested in your progress.
It's a great and easy way to fundraise and doesn't take too much organising.